Spike in 2020: The Year of Teams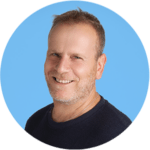 By
Dvir Ben Aroya
,
Updated on December 30, 2020, 7 min read
As we finish up the year here at Spike, we wanted to reflect on how monumental a year we've had as a company and in the Spike community. Going into 2020, we had no idea how indispensable our unique digital workspace would become for so many teams and small businesses (nor what an unimaginably insane year it would be). Throughout the year, we've heard from countless business customers and freelancers how Spike streamlined their collaboration and communications as they pivoted to remote work.
From the beginning of Spike, we've had a singular vision of what the future of work should look like. After we reinvented email from the ground up and create Conversational email, we've set our sights on improving the way teams communicate and collaborate by streamlining the rest of their tools. Many of the tools that businesses and freelancers have typically relied upon are outdated and don't clearly understand what people need from their tools. As more organizations realize that email is still the best way to communicate thanks to its asynchronous nature, Spike has become the backbone for many teams, businesses, and prosumers.
Earlier this year, we were excited to announce a new $8 million funding round led by Insight Partners, raised during a global pandemic, no less! We are so thankful for all our investors who understand and support our vision of the future of email and collaboration. We double our team's size this year and are looking forward to continuing to hire the best and brightest to join our team.
Teams
Spike, used by itself, is powerful. When used across your entire team, is a game-changer. The average size team is five people––and they use Spike Groups A LOT! While the average group is five, we found that the largest group is 214 people! Over 100k Prosumers and teams are currently using Spike to streamline their communications.
The future of work is in your inbox
Earlier this year, we added essential collaborative tools into your inbox, creating a single feed for your entire work ecosystem. Working with multiple workflow and communication apps can be overwhelming, time-consuming, and, to be frank – annoying. And yet, we need all of them. For too long, we've had to switch between our email apps and juggle between chat apps, to-do list apps, note apps, docs in other tabs, and calendars. But most of our tasks still come into our email inbox. With Spike, you now have a single feed for all of your work, so you'll never miss a critical email, forget an essential task, lose track of a document, or waste time switching between apps. This creates a digital workspace that's simple to use, extremely powerful, and works for you – not against you. This is the future of work.
Spike video chat
2020 caught all of us off- guard. Whatever any of us had planned didn't matter. As the world shifted into lockdown mode and work became almost entirely remote, one crucial thing was apparent to us: we didn't want to lose out on the human connection. Our team quickly got to creating a solution to keep everyone connected with family, friends, and colleagues during the difficult times and also the good times.
In April, we launched a free and secure video conferencing tool that everyone could use. No time limits. No need to download apps or install updates. No minimum or a maximum number of participants. You just click on a link and create a video or conference call that's so simple to use, fully secured, and most importantly, free.
Spike Video Chat is still free and available for everyone. Here's how to use it:
Start a video chat using this link – https://video.spike.chat/
Enter your name and a name for the virtual meeting room (or don't, it's up to you)
Click "create a new meeting."
If prompted, ensure Spike has access to your microphone and camera.
Click "join video meeting."
Once you've entered the meeting, you can either send an invite to your contacts, or copy/paste the meeting URL
Notes and Tasks in Your Inbox
We launched collaborative Notes & Docs and Tasks & To-dos in your Inbox in June, and it quickly became a core feature for collaboration among teams on Spike. Over a third of our users use it daily. By combining Notes and Tasks with Email, we're now able to achieve a digital workspace free of clutter, distraction, and app switching.
By combining all of your tools, you create a unified feed of all your work that can be shared with anyone. You'll no longer have to check multiple Inboxes to see what work needs your attention – it'll all be in a single list in Spike!
Bulk Download
Were you tired of downloading files manually? So were we ? , So we introduced bulk download to save you time and mental energy. Did your client attach ten different files for you to look over? Now you can download them all with a single click to your preferred download location and easily find them all in the download manager.
Dark Mode
Dark mode on desktop was definitely one of the most requested features this year. We were thrilled to make it available on desktop in addition to mobile as well. Thanks to a new dark mode Spike users benefit from less eye strain, improved focus, and enhanced visibility wherever they go.
Keyboard Shortcuts
Spike users took to keyboard shortcuts in a big way in 2020. An efficient way to stay on your flow without taking your hands off the keyboard, some of our most popular shortcuts Spike users love are:
Send

Move/tag

Trash

Archive

Pin message or thread

Change the email address sending from

The most used shortcut: Undo send: CMD+Shift+Z
You can always bring up the entire shortcut list by holding CTRL + . or CMD +. Check out the whole list of keyboard shortcuts for PC and Mac.
Your Feed on iPad
The iPad continues to be a great place to work, so we've upgraded the Spike experience on iPad by including your full feed on your left while working in landscape mode. Now you can stay up-to-date on messages while you review Notes, your Calendar, or reply to emails.
Growing Leaps and Bounds
One of the most significant indicators for us on how fast Spike is growing is the number of messages sent. People sent 92% more messages on Spike in 2020 compared to 2019. As the way people work has changed, many have retreated to what they know: email. Some have said that dedicated chat applications are going to make email irrelevant, but we disagree. Email is what people know, and we've evolved it to meet the needs of the modern remote enterprise, and simply: the way that we communicate today.
Spike for Schools
The need for better communication in schools has never been more important, so we're happy to offer Spike for free for teachers and students. As classrooms, schools, universities went remote, we saw many educators using Spike in their classrooms in the most creative ways. Thank you for sharing your stories with us too.
If you're a student or an educator, you can get Spike Pro for free.
Our Spike support team is always willing and able to assist whenever something comes up, and nothing feels better than knowing that our customers appreciate us too! Chatting with our community is a core part of Spike and how we choose to run our business. Our response time improved by 40% in 2020 compared to 2019.
You can always chat with us at chat@spikenow.com
You can always show us some more love by leaving a review on the app store or on G2.
Spike in the News
Thank you to all of the publications and content creators who wrote about Spike in 2020. Here are a few of our favorites:
What's Coming From Spike in 2021?
I rely on Spike to manage our entire company as I work with investors, chat with customers, use Spike's video chat for product demos and meetings, collaborate, track and plan projects using Spike Notes, while working with our worldwide team across multiple time zones. Spike allows me to keep in touch with everyone quickly and efficiently, whether in the office, at home, or on the go. We live and breathe collaboration and productivity and practice what we preach.
Despite all the significant accomplishments we've achieved this year, we still have a long way to go. Work – and workflow – is still often convoluted and cumbersome for many teams and business owners, and it's our mission to make that as simple as it is FUN. While we continue to be the fastest-growing messaging platform on the market, we're not resting on our laurels.
Spike is continuing to evolve its digital workspace with new features for desktop and mobile, with some important things planned in the coming months. Follow us on Twitter @SpikeNowHQ for big announcements this coming spring. Soon, you may no longer need a Microsoft 365 or a Google Workspace account to use Spike across your entire business. More on that soon ?.
As 2020 comes to an end and we set off on a new year, we want to personally thank you all for joining us on this journey, and choosing to collaborate with Spike. We can't wait to show you what's coming.
Wishing you all a productive and stress-free 2021,
I'd love to connect with you as well. Join me on Twitter @DvirBen