Spike Your Productivity! Spike is Now on the Mac and Microsoft App Stores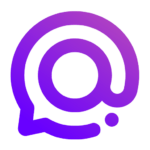 By
Spike Team
,
Updated on February 24, 2021, 4 min read
Spike's appeal for many of our users is that they can enjoy the Spike experience regardless of what devices they use throughout their day. Some might have an iPhone for their mobile device, a Windows laptop for work, and an iPad for couch-surfing. Spike's powerful Inbox that houses your Email, Notes, Tasks, and To-dos is your complete workspace for everything digital in your life that works wherever you are. Spike is available on iPhone, iPad, Android, Mac, PC, and web, which is great for those that use ChromeOS or are not permitted to install apps locally on their machine.
To help make the setup process easier for Spike, we've made the app available in both the Mac App Store and the Microsoft Store. With one click installation on both the Mac and PC, you have no excuses for sticking with your outdated email app that operates like it's 1993.
Why Spike is the Best Email App for Mac and Windows
Spike takes a new approach to email by stripping out the things you don't need, coupled with the feel of a Facebook messenger or iMessage. Spike's conversational approach turns email from a chore into a delight. We added Notes with real-time collaboration and Tasks into your Inbox, to create a single feed of your essential communications and workflow. It's all done without switching apps or browser tabs.
Dark Mode on Desktop
Spike also includes a built in dark mode that goes beyond just turning the screen dark, but actually converts email messages to be more compatible.
Keyboard Shortcuts
Spike also includes countless keyboard shortcuts for Mac and PC to help you fly through your Inbox without taking your hands off the keyboard.
Integrated Web Browser
We added some highly requested features to our desktop application. There is now an integrated web browser, so you can quickly read an article someone emailed you without leaving your Inbox or waiting on your browser to load. If you want to load something in Safari or Chrome, all you have to do is CMD + Click on any link to open it in your default system web browser.
Download Manager
We also added a new download manager to Spike, so you can download multiple attachments at once, see what you've downloaded, and manually set a download location.
If you're new to Spike, be sure to check out our Spike Hacks to become a power user with seven simple tips.
We're excited to make Spike easier to install for existing and new users. The next time you're telling someone about Spike, tell them to check their device's App Store to install it with one click.
? Get Spike for Windows ? Get Spike for Mac
If you're an IT manager at your company, keep reading to learn how to deploy Spike across your Windows or Mac computers using your device management tool.
If you have questions, you can check out our Help Center or chat with us at chat@spikenow.com
How to Deploy Spike to Your Company Computers
Spike being available in both the Mac App Store and the Microsoft Store makes it easy to install it across your entire company without your employees needing to manually download it.
If you use Microsoft Intune to manage your Windows Machines, you can add it to the app catalog by signing into the Microsoft Endpoint Manager admin center. Once you're signed in, Select Apps > All apps > Add. In the Select app type pane, under the available Store app types, select the Windows store app. Click Select. You'll then want to fill out Spike's details to add it to your Intune app catalog.
If you use macOS, you're going to need to sign in to Apple School/Business Manager to add Spike to your app library that will then be added to your Mac management system. In Apple Business Manager, sign in with an account with the role of Administrator or Content Manager. Click Apps and Books in the sidebar, then search for Spike in the Search field. Once you find Spike, choose the number of free licenses you want to add to your library. Since it's free, you can go ahead and add 100, 1000, or even 5000! Once it's added to your app library, you'll need to wait until your Mac Management System recognizes the purchases, and then you can deploy it to all of your Macs with just a few clicks.
Once you've installed Spike on your company devices, all your employees will need to start enjoying the Spike way of life is to sign in with their corporate email login. Spike support's G Suite and Microsoft 365 logins, so you don't have to change your work email service to use Spike.
? If you have questions, you can check out our Help Center or chat with us at chat@spikenow.com
You may also like