Networking Hack - Ace That 'Let's Get Coffee' Email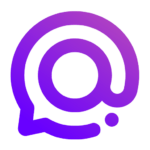 By
Spike Team
,
Updated on August 31, 2022, 5 min read
Networking. You either love it or hate it – but either way, it's important to recognize how it can affect career growth. It doesn't matter whether you're an introvert, an extrovert, or something in between, putting yourself out there in a constructive and collaborative way can help you develop both personally and professionally. In fact, for employees, it may be exactly what you need to refresh your outlook and bring fresh motivation to your role. For freelancers, it's arguably even more important, acting as a doorway to new clients and more work.
However, despite the many benefits of good networking, many people still have some trepidation when reaching out – but don't worry, we're here to tell you that building a long-lasting network needn't be taxing, and you can start laying the foundations of your next useful connection today. All it takes is a networking email.
So, if you're hesitant to send that "let's get coffee" message to a colleague, client, friend-of-a-friend, or even a complete stranger, take a look at these few simple pieces of advice. We're certain they will help you compose the perfect networking email and feel confident while you do it, while also maximizing your chances of getting a positive reply.
How to Write a Networking Email – The Essentials
Be Someone Worth Knowing
Getting your foot in the door requires tact and confidence in equal measure. It's no good simply throwing a bunch of things into an email and then expecting someone to step up and give into your demands (or even politely framed requests). You also need to be someone worth knowing. Someone who opens the door to new opportunities for everyone involved.
Whenever you're writing a networking email, you should think about your experience and value, and try to express these to your intended connection from the start. You should always introduce yourself, along with your professional credentials, and cite any existing connections you may have – whether that's a mutual friend or colleague, a previous meeting at a conference or company event, or your shared experiences on a project that you may have worked on together, however far removed. A simple yet attention-grabbing networking email subject line is a good place to start, so ensure you detail your relevance here so the recipient will instantly know it's worth reading on.
Bring Added Value
When it comes to networking by email, it's important to remember that it's always a two-way street. You want to ensure you're not leaning too heavily on your previous connections and you should always try to bring added value to your message and any potential meeting. People always respond more positively if you offer something in return – even if it's just a demonstration of your will to share rather than the objective value of the thing you are sharing.
Of course, your professional skills and experience are a great place to start, but you are not limited to this alone. If you are aware of shared interests outside of the professional sphere, then this is as good an occasion as any to highlight them. Perhaps the person you are writing to has a deep-seated love of the theatre, and you just happen to know a bunch of directors. Maybe you share a passion for football, music… or maybe even spreadsheets and statistics! In truth, any kind of common ground you can find with a potential contact will give you that extra edge.
Stay Casual
Balancing both of the above points with the act of remaining relatively casual is crucial in the context of this type of email. Remember, you're enquiring about a relaxed chat over coffee, not a job interview or project briefing. You want your networking email introduction to highlight the things you can bring to any potential meeting in as succinct a way as possible – after all, you will want to discuss the finer details as you build a relationship.
In general, your email should keep a friendly tone that gets to the point quickly. Anyone worth their salt is likely to be busy, so you want to make sure your email is read and processed in just a few sentences. Additionally, you definitely want to avoid sounding desperate – play it cool and remember that good things come to those who wait!
Don't Expect the Earth
If you're excited by the thought of meeting someone who you admire or respect, then it's natural to get a little carried away. However, you should be wary of raising your expectations too high, and also of the implications of any rejection or non-reply might have on your outlook. The bottom line is, you need to keep your requests reasonable, and for many people, responding to an invitation for coffee the next day (or even the next week) may simply be impossible to schedule into an already busy life.
Of course, we're not saying you shouldn't ask for some kind of meeting, however, you should remain as flexible as possible. You might even provide a choice of dates, times, and venues to make the process even easier for the recipient to find the time. This can be as simple as suggesting the days that you are free and the areas of the city or country where you will be working. Perhaps the biggest takeaway from this point is to remember that building relationships takes time, so don't be put off if that first face-to-face doesn't happen instantly and be sure to have a networking email follow up ready in case there is no reply.
Nailing that "let's get coffee" email is one part of successful networking that will help you get your foot in the door. Tweet us @SpikeNowHQ, and et us know networking tips and tricks that worked for you.
You may also like