Hacks to Master Your Email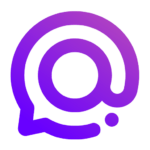 By
Spike Team
,
Updated on February 09, 2022, 5 min read
Let's face it, we are all going to get more email today than we received yesterday. With rising work from home trends and being able to receive alerts on an ever growing number of devices, we are all drowning in email, tasks, messages, and more. The techniques and methods that were used to manage, process, and respond to email in previous years aren't going to work going forward. A new approach is needed to cut down the madness.
Spike takes a new approach to email by taking the archaic format and strips out the things you don't need, coupled with the feel of a messenger application. Spike's conversational approach turns email into a chore into a delight. From there, we added Notes with real-time collaboration and Tasks into your Inbox, to create a single feed of your essential communications and work that needs to be done. It's all done without switching apps or tabs, even once.
In this video, we'll show you seven Spike hacks to quickly power through your email. You'll be shocked how quickly Spike's single feed allows you to process your Tasks, Email, and Documents. Open a Spike Note, and get ready to learn about some amazing ways to boost your productivity ?.
Hack #1
If you long press on the chat icon in the toolbar, you can quickly show unread items. Showing unread items only can help you focus on powering through new items from coworkers, friends, and family. This will filter to show your latest Emails, Notes, and Tasks. This is super beneficial if you are away from your workspace for a period of time with a growing list of emails you need to work on later. By quickly looking at the unread items, you'll see what's unread while using one hand.
Hack #2
Have you caught up on a thread, but want to leave it as unread? Long press on the back icon to leave it unread as you go back to your Inbox.
Hack #3
Spike Advanced Search
Find files, people, messages, and more by pulling down on your Feed. The search bar screen will instantly appear. This quick tip will get you to what you're looking for in a flash. Spike's search functionality is a trendsetter, and you can find more tips on using Spike's Advanced Search on our resource portal.
Hack #4
Remember when you just had one email address? Us too (but those days are long gone). Instead of needing a dedicated app for each email address, Spike lets you combine all of them into a single app. If you don't want a unified Inbox, you can swipe up or down to quickly switch between email accounts. With this hack, you'll be able to quickly glance at each Inbox to see what in your feed needs your attention.
Hack #5
Spike works for you, so customize it the way you like to work. In Settings, turn on Quick Swipe and customize the swipe gestures to control what happens if you swipe left and right. With Quick Swipe enabled, swiping left will archive/delete the item depending on what your primary swipe action is set to in Spike's settings. If you swipe right, you'll see options to snooze, move, pin, mute notifications, and more. If Quick Swipe is disabled, swipe left to see options to Archive, Trash, and a More option that includes snoozing, options to move the message, etc. With Quick Swipe disabled, a long swipe will activate your primary swipe action of either archive or delete.
Hack #6
If you have a thread that you want to come back to, you can long press it to mark it as unread for a reminder to review later. You can also long press on the 'Other' folder to mark all of it as unread (or read). Your 'Other' folder contains all of your low priority items (like newsletters, automated alerts from your bank, or any senders you want to mark as low priority), so marking them as read all at once is a major time saver.
Hack #7
Keyboard shortcuts are the fastest way to get through your Inbox and Spike Feed. Press Command (Control on Windows) + N to start a new message. If you need to change which email address a new message is from, press CMD/CTRL + Shift + F. If you receive a message from a group email, you can quickly forward it using a specific email address without taking your hands off the keyboard.
If you don't use a unified Inbox, CMD/CTRL + Shift + S will cycle through each of your email accounts.
If you sent an email too soon, press CMD/CTRL + Shift + Z within 10 seconds of sending it to undo the send. Undo even works on Archived or Deleted emails. See more keyboard shortcuts for PC and for Mac and access the list of shortcuts with CTRL or CMD + . (period)
Spike Undo Send
We all get too much email. The value of every email isn't the same, though. Messages from your boss? Important. Social media alerts? Not important. Enable Priority Inbox in Spike's Settings on either desktop or mobile.
With Priority Inbox enabled, Spike prioritizes your most important mail, so you can get on with more interesting things in your life. All of your non-important messages go into an "Other Inbox" that you can check at your leisure. It'll be at the top of your Inbox waiting for you whenever you want to cull through your newsletters and non-essential communications.
If you find an email you want to see in your Priority Section, tap on the dots and look for the Move to Priority button. The more you train Priority Inbox, the smarter it becomes. Spike Priority Inbox is available on mobile as well
Hack #9
If you have a Spike Group setup for a project or team, Spike Video Meetings are 1-click away. While you are in the Spike Group, look for the 3 vertical dots at the top right of your screen. Tap on it and scroll down. You'll see a Call Now option for video or audio calls.
With this "hack" you can seamlessly go from chatting about a project to a quick team call in about 3 seconds – not bad, huh?
Hack #10
If you need to spend some time on a long email message, You can pop out and compose messages in an external window on the desktop and web. This feature lets you manage your workload by viewing and replying to numerous messages side-by-side. It's perfect for compiling information from a Spike Note into an email message.
What tricks do you want to see us add in the future? What could help you get control of your Inbox? Tweet us @SpikeNowHQ and let us know.
You may also like