How can I pin a message?
In order to pin a message, swipe left on a message thread.

Tap on the more option.

You will see the 'Pin' icon.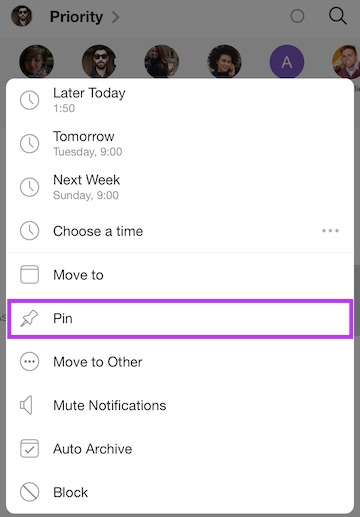 Click on the downward pointing arrow to the right of the message you want to pin.

Select 'Pin' from the list of options in the tab.