How to trash a message?
long press over the message area.

The message menu bar will pop up on top of the relevant message.
Tap on the trash bin icon.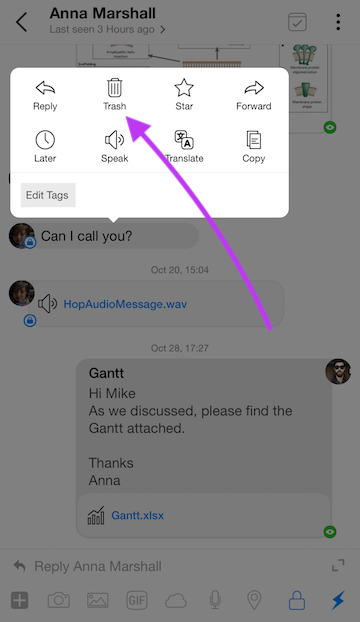 Hover over the message you wish to trash.

A number of useful features will appear to the right of the message. Click on the trash icon to delete the message quickly.