A One Tool World: What is Unified Communications?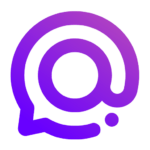 By
Spike Team
,
Updated on February 13, 2023, 7 min read
You might think unified communication is a relatively new concept, but did you know that its history dates back decades? In this article, we're going to explore what unified communication is, how it was developed and why businesses today should be aware of this technology. We'll also look at some basic questions you can ask yourself to help determine if it would be beneficial for your organization, and reasons why it's one of the hottest business trends 2022.
What is Unified Communications?
Unified communications, or UC, is a technology that allows organizations to communicate in more than one way. This technology combines voice, video, and text communication into one platform, which makes it easier for business owners to manage their teams and collaborate. Its grown into a sizeable industry featuring numerous types of services and products—everything from apps to software applications to hardware devices—that help businesses improve productivity and customer service while saving money on customer communication costs. While it is often used in contact call centers, it can also be used by companies of any size. In fact, many businesses are already using it to improve their customer service and increase productivity.
Unified communications may seem like a relatively new concept, but in fact, it's not. It has actually been around for decades, but the term "unified communications" didn't come into popularity until about 10 years ago.
The Benefits of Unified Communications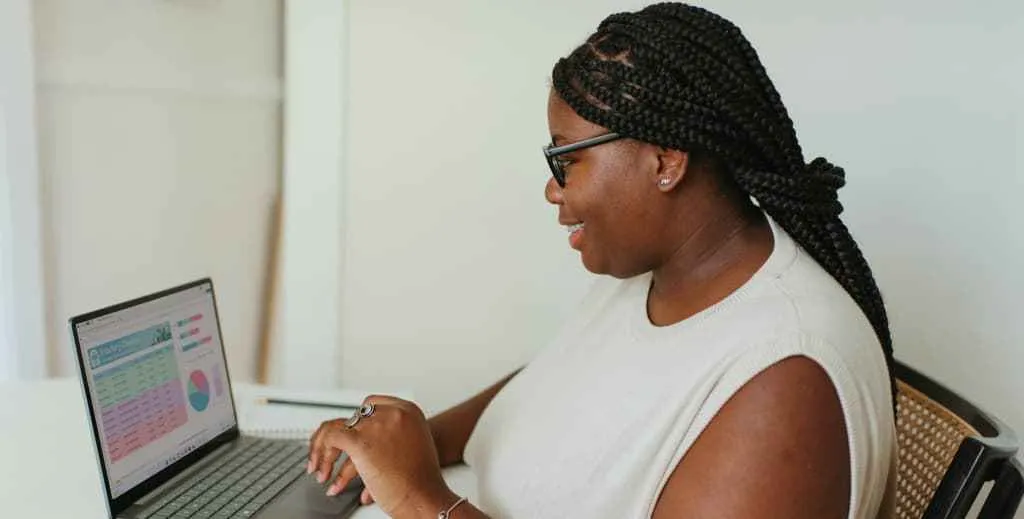 There are plenty of ways that unified communications can help your business:
•

Improve internal communications

Your team can spend more time staying productive vs chasing each other down for information. It'll lead to an increase in collaboration between teams so you can work more efficiently and effectively as a whole.

•

Provide better customer service

Enables your team to better serve customers and increase customer loyalty.

•

Increase employee productivity

Your team can get more done in less time with less effort.
---
Discover More:
---
Common Features of UC
In a nutshell, UC is a business communications system that enables employees to talk, share information and collaborate with their colleagues. It also offers customers access to a range of voice and video services.
Here are some of the most common features of UC:
•

•

•

•

Audio Calls and Audio Messaging

•

Screen Sharing for Presentations
What Trends are Driving Unified Communications?
Now that employees are working from home a significant portion of the time, the need for a unified communications solution is now more important than ever. The ability to communicate with all of your employees, regardless of where they are located, is an essential part of any business. Unified communications solutions help make this possible by providing voice, video, and messaging capabilities to a company's employees.
Is Unified Communications Right for my Business?
If your business has a lot of meetings, and you find yourself in that situation often, it could be beneficial for your company to implement UC. But how do you know if this is the right choice for your company?
Ask yourself this series of questions:
What is the purpose of your business? How many people are in your company? What is the overall goal of your business? Is it focused on sales, marketing, or customer service?

All of these factors can help you determine if UC is right for your company.

What are your goals?

If your company is focused on sales, then UC may be a good option for you. It can help your sales team build rapport with clients and increase their productivity by removing the need to go in person. If your business is focused on marketing and customer service, then UC may be the best way to go. It allows employees to work remotely while still communicating effectively with clients and other staff members.

What is your budget?

UC can be an expensive investment, but it's one that will ultimately save your company money. The cost of a UC system depends on the type of technology you use and how many employees will be using it.
If you have a small budget but want to implement UC, there are some options available to you. The ideal solution will replace your existing email app as business productivity starts and ends with email. However, if your unified communication platform doesn't replace your email app, then it will only be a "partial" platform, and you'll miss out on many of the benefits that come with a true UC platform. The most important thing to consider is whether or not it will fit into your company's culture. If not, then you may want to reconsider your options.
Increase your productivity. Start using a unified communication platform that covers all your business needs
Phone system
A phone system connects all the phones in your business. A softphone is a software program that enables you to make and receive calls from your computer.
Video conferencing system
A video conferencing system allows you to speak face-to-face with people who are not physically present in the same location as you using a webcam connected to your computer and internet connection.
VoIP (Voice over Internet Protocol)
VoIP is a technology that allows you to use your internet connection to make and receive phone calls.
Unified Inbox?
A unified inbox allows an employee to combine all of their messaging accounts into a single platform for all of their communication.
Unified Communications can be Used Across Countless Industries
UC is a broad term that covers many different technologies and applications, making it an ideal fit for any business. UC be used across countless industries to improve business processes, reduce costs, and increase productivity.
It is also often used as a supplement to traditional phone systems that remote organizations don't have the need for. If your team is fully remote or at least hybrid part of the time, a UC platform can reduce the need to deploy softphones and other software that can be a drag on your IT budget.
You could say that unified communications is one of the most versatile technology tools available today. It's even more flexible than VoIP—a technology with which it's often associated. And because of its versatility, there are a variety of ways in which businesses can use UC to improve internal operations and better connect with customers and vendors:
•

To communicate internally within your company

•

To communicate externally with customers, vendors or other professionals
Spike Unlocks Unified Communications for all Your Workflows
Spike is a unified communications service with a unique twist: it's designed for any company, big or small. It includes email, video and audio conferencing, calendars, and group chat—but that's just the beginning. Because of its conversational interface, Spike can handle all of your team chat needs so you can ditch Slack and Microsoft Teams.
With Spike, you'll gain:
Email with a Priority Inbox

1 Click Audio and Video Calls

Calendar that syncs all your accounts

Integrated Task Manager and To-Do List
Spike is the first collaborative email platform that helps teams of all sizes connect, share ideas, and collaborate more quickly. With Spike, teams can have all their conversations in one place—whether they're emailing, chatting, or sharing files. You can even use Spike as a stand-alone email app if you prefer. With its conversational interface and intuitive design, Spike is the simplest way to get things done faster with your team.
Spike's conversational email lets you communicate more like a human than ever. No more confusing threads—just natural, flowing dialogue for an improved workflow! It's email, but as easy and fun to use as chat. As a platform to unify all your communications, it's the absolute easiest to learn and use.
Conclusion
Hopefully, this blog post has helped you learn a little more about unified communications and why it's beneficial for businesses. We aren't trying to sell you on our product—we just want to give you the information you'll need to make an informed decision on whether or not UC is right for your business. However, we do want to say one last thing: If you think that Spike's unified communications technology could benefit your company, then go ahead and try it out! The best way to know if unified communications is right for your business is by trying it out yourself. With Spike, all you need to do is sign in with your email address.
You may also like