Spike goes beyond email to turn your Inbox into a powerhouse of collaboration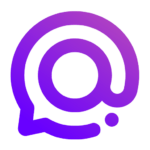 By
Spike Team
,
Updated on February 20, 2021, 3 min read
Did we reinvent the wheel? We'll leave that to Tesla. After we fixed email from the ground up, we've set our sights on fixing the way teams and individuals communicate and collaborate. Today, we've released powerful new capabilities for Spike.
Now you have Tasks, Notes, and real-time collaboration in a single feed in your Inbox. So you'll never miss an important email, forget a key task, lose a document, or waste time switching apps.
We're changing the way you work—for good!
Playing Whack-a-Mole All Day Long
Spike's vision for your inbox goes way beyond just email. We're solving the key problem facing teams and individuals today, ditching the whack-a-mole approach to work where you waste time trying to keep your various inboxes empty and staying on top of scattered notifications. Just when you think you've cleared out all the alerts from your various applications…BAM!…they start all over again.
Let's look at a typical work day:
The email inbox is almost everyone's cue to start work. Once you check your inbox, then you open Slack or other channels to respond to direct messages. Your next step is to open a document collaboration tool in a web browser to respond to comments and edits. Once that's marked off your list, you have to respond to messages in your shared chat.
This exhausting process is repeated over and over throughout the day. As soon as you finish reading and responding to people within your many and varied communication channels, your inbox starts to clutter again.
Overwhelming…right? Tired of this carnival ride and want off? Same!
Teams and individuals are overloaded with apps on all their devices. Every day, time is wasted jumping between apps for tasks, documents, calls, group chats, or collaboration. Several services on the market try to create an all-in-one approach, but they lack one critical feature: email.
With Spike's vision of a single, unified place for all your work, we're taking the most innovative email app, adding key productivity tools, and ending the constant game of whack-a-mole that's causing notification overload.
A Single Place To Work
With Spike's new arsenal of collaborative tools, you can take meeting notes, manage your to-do list and projects, make voice and video calls, and chat and work in real-time with your team—, regardless of your location. You'll no longer have to manage separate apps for notes, tasks, and other collaborations. You can forget the lost hours jumping from app to app and clearing out messages and notifications. Everything you need to get work done is in a single feed. Right before your eyes. So you can finally give the app-switching a rest.
Never miss important deadlines, last minute emails from a client, or forget to respond to a comment on a collaborative document again. And if focus is the game, then speed is the name with Spike. Now, the speed at which you'll be able to get through email, collaborate on documents, and manage your tasks is unmatched.
Our vision for work puts you back in control of your time and your focus.
Adding these new powerful capabilities to Spike is just the beginning of our vision to rethink how teams and individuals work in 2020 and beyond. For way too long, the focus has been on adding more apps with features most people don't need. It's like banging your head against a digital brick wall, and trust us, we're just as frustrated as you!
So, we started over with just the essential tools, bringing them together into a single place. We're beginning from the ground up, reimagining what communications and productivity should be in today's connected world. Technology should empower your work, not slow you down. With Spike, technology finally works with you – the way you need it to.