The Tools We Use Must Match The Way We Work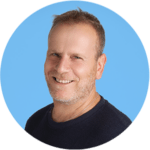 By
Dvir Ben Aroya
,
Updated on May 24, 2021, 3 min read
A challenge in the current working environment is balancing speed with time to focus on doing your best work. As we've continued adding features to Spike's digital workspace, we have focused on building functionality into the platform that helps people work -not just faster – but with more intention.
So far in 2021, we've added @ mentions, message templates, a document scanner, voice messages on Desktop (so now it's on all platforms), and an enhanced in-conversation search. The cornerstone of Spike and all of our tools is email. It's an open-silo and available to everyone – so even if your contacts don't use Spike, you can still chat, send voice notes and collaborate with anyone, regardless if they are inside or outside of your business or team. With things in many countries starting to get back to "normal", teams are continuing to refine workflows to meet the demands of their customers even while remaining at home.
Spike is doing the same as we continue to innovate with our products. We build tools that eliminate distractions and simplify your work processes, enabling teams, businesses, and customers to do their best work.
One of the ideas we focus on is the benefit of asynchronous communication and the benefits of it as the default way to work.
So many of the tools built for today's teams are about just letting you chat with more people. If you're the one sending the messages – that's great. The issue created is there are so many ways to get people's attention during the workday, they're unable to get their work done due to all the "hey, real quick" messages they get. Someone pings you on Slack, then you jump onto a Zoom call, and then, before you know it, your inbox is overflowing. It's digital chaos! Of course, there are times when you need someone immediately, but those times should be rare.
Our tools just help eliminate distractions – not enable more of them.
If we've learned anything from the past 14 months of schedules packed with video meetings and constant pings, it's that we all need more uninterrupted periods of focus. We also need to control the ability for others to grab our attention and use automated solutions to prioritize our messages. While there is a time for video meetings and synchronous chat, tools that push teams to asynchronous collaboration are the ones that will stand the test of time.
Ironically, at most organizations, you need the approval to buy a box of pens, but you can schedule large meetings with no real point that costs real money in terms of resources. As much as technology has evolved over the years, one thing it really needs is more humanistic qualities – that's something that drives each new tool we add to Spike.
By building functionality for asynchronous technology, we let you reply at the right time and in different ways. For example, if it's easier to record a quick voice message, Spike enables you to do that from either your mobile device or the desktop. With collaborative Notes, you can ditch the weekly calls and let everyone update their status, and note any roadblocks.
You can easily collaborate on a project together or edit a document regardless if your team is remote or in the next office over. All of this can be done on your schedule without adding another meeting to the calendar. Or jumping between apps that break your concentration. We're truly giving you a single feed for all of your work.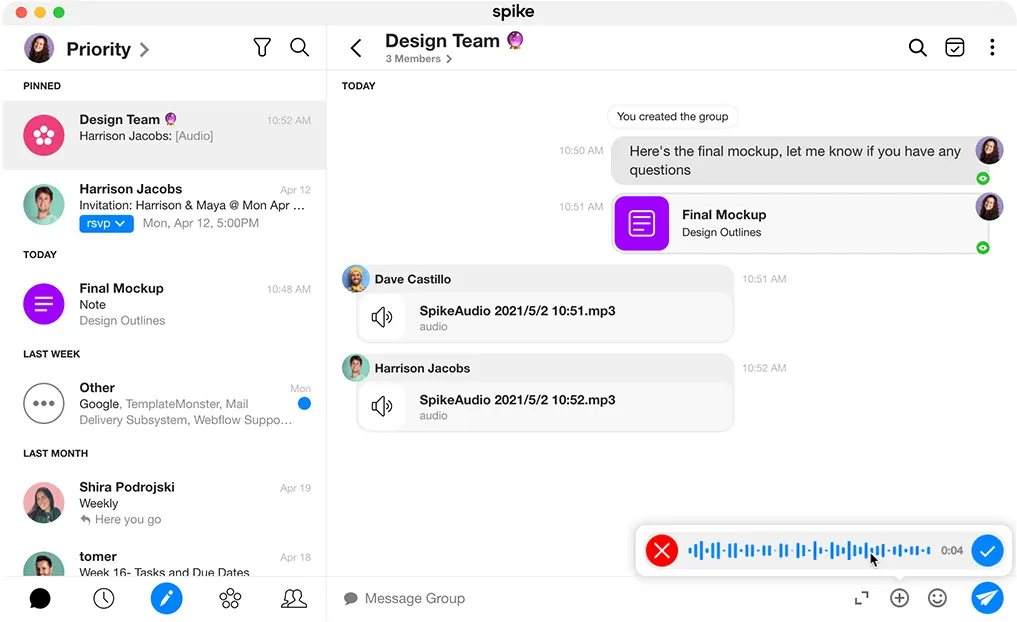 Spike's mission is to give you the tools to do your best work by eliminating distractions, and we're continuing to work on that goal. We have huge plans on the horizon through 2021 and beyond, really bringing new meaning to "more than just email". We're going to bring you a streamlined solution to centralize everything your business needs to run and finally — provide a real alternative to Google and Microsoft.
You may also like