Gmail vs Outlook: What's the Best Email Service?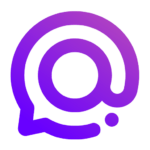 By
Spike Team
,
Updated on September 07, 2022, 8 min read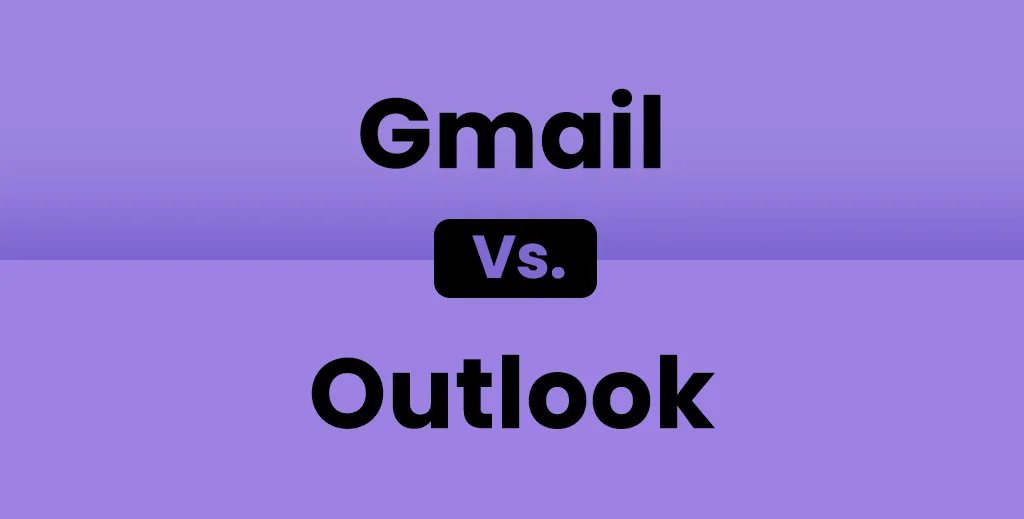 From a high level, Gmail and Outlook might seem like competitors to each other. They're both pieces of an email system, but there are vital differences to understand. Gmail is a web app that's powered by Google, but access is offered to desktop clients through Google's Gmail API. When apps want to sync data from Gmail or Google Calendar, they prompt the user the login through the Gmail API, and the user doesn't have to give the new app their password information as Google hands the app a token to access the data. Gmail offers @gmail.com email addresses for free.
On the other hand, Outlook is an email application for Mac, PC, iOS, and Android. Outlook on the web is part of Microsoft's consumer-level email service. Outlook is the new generation of Hotmail and Live.com. The Outlook app is free on mobile devices, but in the desktop it's part of a Microsoft 365 subscription.
Both Gmail and Outlook offer more than just email. They offer a calendar, contact manager, and task management as well.
Let's get the terminology straight: Email client vs web app
To understand the major differences between Gmail vs Outlook, you'll need to understand the differences between a desktop email client and a web email app. A web email app is a website where users can access their email directly in the browser. A web email app is accessible from any computer regardless of the operating system. Any public library or university computer lab can offer easy access to a webmail app.
A desktop mail client requires an application to be installed and also configured. Most email apps have built-in easy setup for the most common email services like Gmail, Outlook, iCloud, Yahoo, and others so you don't need to know the mail server information. If you have a customer email server, you'll be required to input the IMAP and SMTP information before using it.
An email server can work as both a web email app and a desktop client at the same time, though. An email archived on a desktop email client will be shown as archived on the web email app through IMAP technology. An old email technology called POP3 would require email to be archived or deleted in location.
When POP3 technology was widely used, most people only had a single computer, though. The only reason POP3 is typically used today is to download a complete copy of an email inbox for offline storage and backup purpose. IMAP folders are in constant sync with the server so everything is always in the same state.
Gmail vs Outlook: Interface
Both Gmail and Outlook offer web interfaces for their email services. Gmail pioneered the modern web app interface with keyboard shortcuts. Gmail is accessed as web app within your browser, but it can be accessed on desktop or mobile devices through third-party apps like Spike.
Gmail offers native apps for iOS and Android, but not on the desktop. Gmail ditched the traditional folder view within email apps and uses filters and labels as the main ways to organize emails in your inbox. Google heavily focused on its search technology within Gmail, with the expected option for email to be to apply a label if needed, archive, and then find from search if needed in the future.
Outlook is a much more traditional interface for email using folders for organization. The significant difference between folders and Gmail's labels is that multiple labels can be assigned to an email where an email can only exist in a single folder.
Staff Pick: Gmail for its rethinking of how email should be organized
Gmail vs Outlook: Storage
Both Gmail and Outlook offer free plans to get started with when you sign up. Google offers 15GB for free, but that storage is shared across Google Photos, Google Drive, and other Google properties.
Outlook also offers 15GB of email storage for free, but it's storage is not shared across other Microsoft properties. Outlook gives an additional 5GB of storage for files in OneDrive.
Staff Pick: Outlook
Gmail vs Outlook: Pricing
Both services start with really beneficial free plans that cover the needs of more people. The main reason to upgrade is for the additional storage.
Google One Upgrade:
$1.99/month or $19.99/yearly: 100GB of additional storage
$2.99/month or $29.99/yearly: 200GB of additional storage
$9.99/month or $99.99/yearly: 2TB of additional storage
Outlook Upgrade (Microsoft 365):
$6.99/mo or $69.99/yearly: 1TB of additional storage in OneDrive, access to the desktop versions of Word, Excel, Powerpoint, and Outlook. Includes 50GB email storage.
$9.99/mo or $99.99/yearly: 1TB of additional storage in OneDrive, access to the desktop versions of Word, Excel, Powerpoint, and Outlook. Includes access for up to six people in your family. It also removes ads in the web based email client of Outlook.
Staff Pick: Google unless you'd like to use the desktop version of Microsoft Office. Google offers much higher storage options for online file management as Microsoft is limited to 1TB only.
Gmail vs Outlook: Support Options
The free versions of Outlook and Gmail both are limited to web-based support only. If you upgrade to Google One, you'll get access to Google Experts through email (24 hour response time) and live chat that's available 24/7.
Microsoft offers chat support online for free Outlook users as well as offering dedicated support for Microsoft 365 subscribers.
Staff Pick: Google
Gmail vs Outlook: Security
Gmail offers 2-step verification using either the Google iPhone app, SMS codes, or a one-time-password using Google Authenticator. Emails sent through Gmail servers are automatically encrypted using Transport Layer Security (TLS) as long as the receiving email server also supports TLS. Google also alerts users if it detects a virus in an attachment or if an email looks suspicious.
Outlook with Microsoft 365 scans the attachments for viruses and malware using advanced detection techniques that provide a higher level of protection over the free version of Outlook against newly launched attacks. If Outlook detects a dangerous file, it will be removed so you don't accidentally open it.
When you receive messages with links to web pages, Outlook checks whether the links are related to phishing scams or are likely to download viruses/malware onto your computer. If you click a link that is deemed to be suspicious, you will be redirected to a warning page.
Both the desktop version and the Microsoft 365 version of Outlook offer the option to encrypt emails, but users have to make sure they select the option before sending an email.
Staff Pick: Gmail because it offers all of its advanced security features for free with all accounts.
Connectors A.K.A Application Integration
Microsofts refers to app integrations for Outlook as "connectors." Connectors exist for many popular apps including Github, Bing, RSS, Twitter, Evernote, Grammarly, Asana, Trello, and many more. These connectors are limited to the desktop version of Outlook, though, so you won't have them on Outlook on the web or on the Outlook apps for iPhone and Android.
Gmail installs its extensions through the Chrome browser, so they can sync to your other computers that are signed into Chrome. Popular extensions are Boomerang, Grammarly, Right Inbox, Todoist for Gmail, Checker Plus, Zoom, Trello, and DocuSign.
Staff Pick: Google because it works on the web interface so it can work on all your computers without having to set them up individually.
Why Spike is the best email client for Google and Outlook
Like we mentioned at the beginning of this article, both Gmail and Outlook are email services first and applications second. Both platforms allow you to "bring your own email app" to work better with your needs. Spike is an email app that can work with Gmail and Outlook simultaneously, so if you have a work and personal address, you can combine them into a universal inbox. Even if you have an old Hotmail account that you need to keep, Spike can merge its inbox and a Gmail inbox into a single Inbox.
Spike brings an easy-to-use blend of email and chat-like messaging interface that takes your workflow to new heights. Spike's put a stop to endless threads and turns them into simplified messenger app form. Spike includes powerful email features like Priority Inbox (automatically separates less important messages from important ones), Scheduled Send, Snooze, and Spike Groups. Spike is absolutely the best gmail email client on the market.
Unlike other email clients and web apps, Spike includes built-in collaboration through Spike Notes. You can create, edit, and collaborate on Notes in real-time from your desktop or mobile devices. It combines your email, personal memos, collaborative sheets, project plans, and meeting minutes in a single platform. All Spike Notes include:
Real Time: Collaborate in real-time on any Note. Get instant feedback when someone makes changes or leaves comments.
Reminders: Set reminders for yourself or anyone else, snooze your Notes until you need them (here is how to snooze)
Super Search: Super Search lets you search all your accounts using filters to find everything quickly
File Preview: Visually preview all files (even large email attachments), without having to open emails one by one.
Spike doesn't stop with email and notes, though. Spike also includes a built-in task manager so you keep track of tasks from your inbox. By combining notes, tasks, and email into a single view, you'll end up with a unified feed of all of your work.
Spike also includes a built-in calendar, so you can merge your Gmail and Outlook calendars into a single interactive calendar that gives you a simple way to keep track of your schedule. You can stop bouncing from website to app to check multiple calendars with Spike.
Stop juggling between platforms. Start using a single communication platform
Google vs Outlook: The verdict
If you're comparing Google vs Outlook, there are a lot of factors to consider when choosing a platform. Changing your email address is highly time-consuming, so you want to pick the right platform in the beginning.
Our staff thinks that Gmail provides a better value over Outlook when comparing the free plans. Gmail offers advanced security features included in the free plan that Outlook doesn't offer. The main reason to pick Outlook is if you plan to upgrade to Microsoft 365 to get a license to the desktop versions of Microsoft Office (Word, Power point, and Excel).
Spike supports both services, so even if you end up with accounts on both services, add them to the Spike app to merge all of your emails into a universal Inbox that can use features like Priority Inbox to keep your Inbox clean and help you focus on the most important messages.
You may also like