Ready to Take on the World — Spike Raises $5 Million for the Future of Email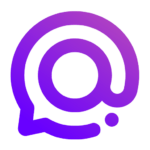 By
Spike Team
,
Updated on May 18, 2020, 3 min read
There's a bit of a buzz in the Spike office at the moment, and we're excited to share some big news. After countless hours in the lab, days and weeks developing your favorite way to communicate, we're ready to push Conversational Email to the next level—and we're very happy to announce that our next round of funding has been given the green light!
Thanks to investments from web development platform Wix, Koa Labs, and NFX, Spike has raised $5 million to help expand our reach and spread the word. We're simply incandescent with possibility, and we can't wait to make Spike a real heavy-hitter in the world of communications and change the face of email forever.
For the tens of thousands of existing Spike users, and those who have been following our progress with a keen eye, expect big things in the coming months. For those who are just discovering the future of email, then let us break it down for you.
Finally- a Long-Overdue Upgrade to Conventional Email
Spike is designed as an antidote to the ever-growing silos of information we currently manage on a daily basis. You know the problem. You've got your email in one app, your instant messaging in another, your schedule, your documents, and everything else you need all spread across multiple pieces of software, operating systems, and devices. Spike puts all this (and more) directly at your fingertips, in one (rather beautiful) app!
Most conventional email apps are still stuck in the last century, and with an estimated 4.3 billion email users by 2020, a change is definitely overdue. Spike combines all of your most critical productivity tools with an entirely new approach to communications. An approach that brings together the very best of instant messaging and email. We call it Conversational Email. And it's ready to take on the world!
If you're done with the tired and confusing user interfaces, the long, repetitive and ugly threads, the stuffy old signatures, and the counterproductive workflow of CC and BCC standards, then Spike is a real breath of fresh air. Available on iOS, Android, Mac, Windows, and the Web, accessing your conversations, data, and documents is simple—anywhere, anytime. You can learn more here, but for now, let's take a look at what the future holds for Spike.
The Future is Bright
Our latest round of funding will help Spike expand the company's reach with SMBs and allow us to continue to develop innovative ways to boost your productivity. Our CEO Dvir Ben-Aroya has this to say:
"We are at the forefront of reshaping workplace communication, helping people take advantage of their digital identities and communicate in a more modern way, and to be more responsive and efficient with their time. Our partnerships with our strategic investors will accelerate our outreach to small businesses."
Our goal is simple. We want to enhance the way businesses, freelancers, remote workers, and individuals communicate on a daily basis. Responsive email is just the start, and Spike sees a future where team collaboration and individual productivity tools can be easily managed from a single, central app. But don't take our word for it. Here's what Wix President and COO Nir Zohar has to say about the future of email.
"The way people communicate is changing. Users demand more features that allow them to easily accomplish tasks while seamlessly collaborating with colleagues and clients. This is why we've decided to invest in Spike."
Here at Spike, we're excited about the future, and with this latest round of funding we're pushing Conversational Email to dizzying new heights. Stay tuned for all the latest developments and exciting announcements from Spike.
You may also like