How Shared Office Spaces are Redefining Work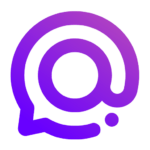 By
Spike Team
,
Updated on May 18, 2020, 4 min read
Everyone loves to share. It's one of the things that makes us human. The backbone of civilization itself. A skill that we're taught to master before we can even walk. So, it's perhaps no surprise that shared office spaces are now an integral part of today's rapidly changing work culture. Your mother was right. Sharing is caring!
Today, some of the most exciting (and highly valued) companies in the world are sharing economy pioneers. There's Airbnb, Uber, Kickstarter, and TaskRabbit, plus plenty of others that are blazing a trail and disrupting all kinds of industries. New technologies have played a large part in their success, but so have changes in the way we work, the way we collaborate, and the way we communicate.
So of course, a bunch of savvy startups saw an opportunity, and now the sharing economy is part of office life too! But what exactly does that mean for the places we work? And how are shared office spaces redefining the parameters of business to business collaborations? Here we look at how entrepreneurs, startups, and small businesses are jumping on the bandwagon and ditching the conventional office entirely.
Freedom through Flexibility
One of the calling cards of the new sharing economy is flexibility. And in the world of startups and small businesses, responsive solutions to longstanding problems are driving innovation everywhere. Conventional office space rental can be expensive and often tied to long contracts with a variety of stipulations. Today, this is the opposite of the entrepreneurial mindset.
Shared office spaces are putting an end to these rigid real estate systems and opening up a whole new world to companies of all sizes. Flexible rental agreements, the opportunity to expand as the company grows, and the chance to relocate to different cities, or even countries, has allowed startups and small businesses to more easily manage expenses and plan for the future at the same time.
The Startup for Startups… and Everyone Else Too!
The beauty of coworking and shared office spaces lies in their accessibility. Almost anyone can join. So, whether you're a two-person startup looking to grow your staff or an established company that needs a temporary space while your offices are being renovated, office sharing can provide a valuable and cost-effective alternative to conventional leasing. Shared workspaces are also great for freelancers and digital nomads, giving you the infrastructure you need to do your job (internet, printers, conference rooms, etc.) without the relatively high costs of setting up.
This creates something of a symbiotic relationship within shared office spaces. Startups searching for new staff need look no further than the room they are sitting in, freelancers who want to expand their client base have exciting opportunities on their doorstep. Digital nomads who want to really explore their chosen destination already have a broad range of experiences to draw from – from locals and visitors alike. It's a melting pot of modern professionals, and it's an instant networking opportunity for people of all industries.
The Shared Workspace – A Home Away from Home
Photo by Annie Spratt on Unsplash
For regular business travelers, some shared office spaces also offer another great advantage. They're well connected all over the world. Networks of coworking communities provide venues across the globe – sign up for one and you have access to them all. You can travel from London to Lisbon, or New York to New Delhi and still find a desk, internet connection, and all of the other things you need to make business travel a seamless and enjoyable experience.
Other companies are taking things a step further, with co-living/co-working spaces providing a true home away from home for freelancers, entrepreneurs, and even small companies. Curated apartments combined with creative coworking offices are redefining the way we see our work/life balance, blurring the lines between our professional and personal lives and creating ample opportunity for networking and collaboration across both.
Competition and Collaboration
This melting pot also gives startups and other professionals greater access to resources they may not necessarily have in conventional office spaces. Namely, opportunities to collaborate and a chance to check out the competition. Both offer advantages to startups and small companies, but they aren't as diametrically opposed as they at first may seem.
Competition and collaboration can, in fact, go hand in hand. Collaborating with competitors, especially those who offer slightly different products or services, or who are targeting different markets, can give both parties a boost. In the brave new world of shared coworking space, there's no better place to do it, and you might find it's exactly what you needed to take your company to the next level.
Here at Spike, collaboration is our bread and butter, and we're redefining the way you communicate and collaborate with colleagues, customers, clients, and even your competition. Tweet us @SpikeNowHQ and let us know how your team comes together – whether it's across the room or across continents.
You may also like