Modern Project Management Tools Should be Based on Email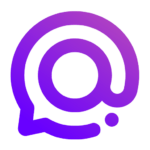 By
Spike Team
,
Updated on August 14, 2022, 6 min read
Project management tools are a great way to track the progress of your team. They can help you keep everyone on the same page and ensure everyone is working toward the same goals. So, how can you make it easy for your teams to collaborate and track progress, whether in-office or remote? Well, one thing is for sure – the ideal method integrates easily with your email, has multiple features (including team chat), and is easy to use. TL;DR: Look for a project management tool with email and chat integration to supercharge your team's productivity.
Must-Have Project Management Tool Features
Here are a few features you should look for when looking to implement a new project management tool:
•

Task tracking and organization

Allows users to see what tasks need to be completed and by whom. You can assign tasks to different people, set deadlines, and keep track of daily, monthly, and yearly progress. Most platforms also provide the ability to change a task's status as it moves through the project pipeline.

•

Reporting

Allows you to generate reports on the status of projects. You can see how much time has been spent on each task, how much money has been spent, and what the final cost will be. This also allows you to keep track of employee hours to better understand labor cost and efficiency.

•

Time tracking

Enables team members to keep track of their hours. It also helps managers understand resource allocation and identify any gaps in efficiency.


•

Collaboration

Offers tools like collaborative Notes and integrated chat to help teams from around the world collaborate on projects no matter where they are geographically.

•

Email and Chat integration

The best project management tools will also work to eliminate the need for other tools. They should be able to integrate with your email client and chat service. This means that notifications will be sent to the right place, and you can respond to issues immediately rather than constantly switching between tools. When teams have multiple communication methods, it can be challenging to follow all conversations across several platforms. It's best to combine everything into a project management tool with email and chat integration like Spike.

•

Integrated video meetings

The best project management tools will also have built-in video meeting capabilities for when you need to chat with someone face to face. You can use video to communicate with your clients, team members, and even stakeholders. And the best project management tools will make it easy to schedule a meeting or call directly from within the app. This can be especially useful if you're working with remote teams, or in different time zones. Video meetings are also great for brainstorming sessions and training new team members.
Start Using Project Management With Chat Integrated Tool
The Right Tool can Put Everyone on the Same Page
One of the essential elements of any project management tool is its ability to keep everyone in a project on the same page. When working with a team, you need a place where people can communicate effectively and efficiently. In addition to creating tasks and assigning them to specific individuals, it's also essential that all team members can view current task statuses so they know what needs to be done next, who's working on what, etc. A good project management tool will allow you to share updates through email or chat with anyone involved in your projects: clients, vendors, partners, other team members…the list goes on!
The Right Tool Will Save you Time by Streamlining the Task
The right tool will save you time by streamlining tasks. It can help you manage your projects, stay organized, collaborate with team members, and stay on track. These tools also allow you to manage time effectively and focus on what really matters: getting the job done! Looking for some more project management tips? Check out this round-up from Udemy.
Spike: the Fully Customizable Solution and Fastest way to Complete a Project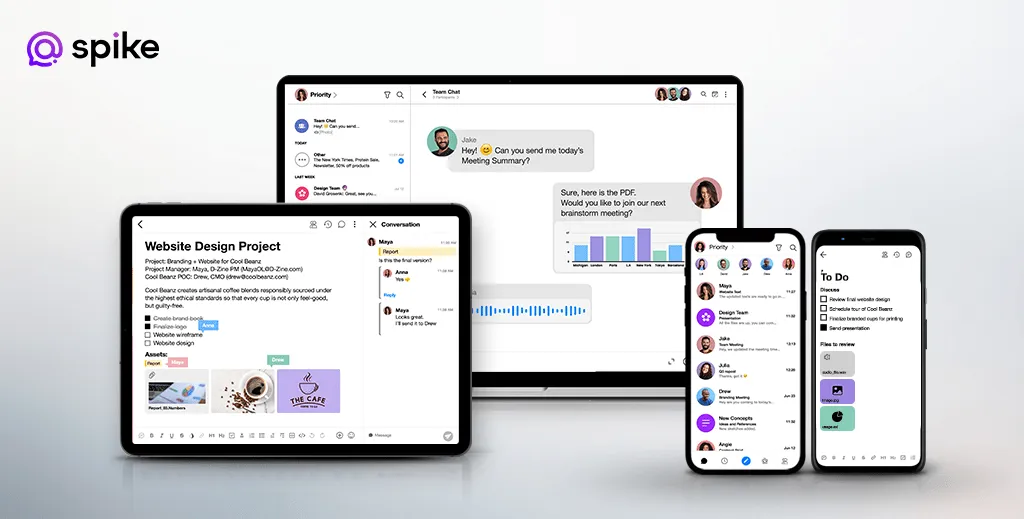 The best cloud-based project management tool is fully customizable and easy to use. It's fast, secure, and integrated with email and chat. It's also integrated with other apps, cloud services, project management tools, software, or web services you already use.
It has a user-friendly interface where you can see all your projects in one place—organized by status so that you don't miss any deadlines or milestones! Unlike other project management tools, Spike is easy to use. You can create new projects and tasks in a few clicks. It also has a built-in chat feature that allows you to communicate with your team members on the go—without using a legacy email app or phone calls! The best part is that you can integrate Spike with your existing calendar so you don't forget any upcoming deadlines or project stand-ups. There's no bouncing between five different apps to find everything.
Project Management with Email and Chat Integration has Never Been Easier with Spike
Project management with email and chat integration has never been easier with Spike. With powerful features that help you manage your day-to-day tasks, it's the fastest way to get your work done. Spike combines all of your essential tools:
With a streamlined email and chat integration inside Spike, you can receive real-time updates from teammates and keep track of what needs to be done next. It's easy to use, fully customizable, and the fastest way for project managers to stay on top of their work. Spike is the only project management app that is fully integrated with your work needs, so you can easily manage your projects from one place. It's also available on iOS, Mac, Android, Windows, and the web. With a project management tool that integrates email and chat, your team is ready to accomplish all of its objectives and key results.
Spike is 100% free to use and has pain plans teams looking to upgrade their project management tools. It works with your existing email address, so all you need to do is download the app. It can be adapted to work with multiple types of project management methodologies.
Conclusion
The bottom line is that project management apps can help you get more done in less time. And with the right tool, it's easy to keep your team on track and focused on what really matters: a successful project! There are many options if you're searching for the best project management tool. And while some may be more suited to your needs than others, it's essential to find one that meets your team's unique requirements. After all, the wrong tool can lead to frustration and wasted time spent managing tasks instead of completing them.
We believe that the best project management tools combine all essential tools into a single platform with chat and email integration. Check out this review of Spike to learn more about all it offers and why it's the best tool project management with email and chat integration. If you want to learn about the pitfalls to avoid with project management, check out this list of things to avoid doing.
You may also like