Tame Your Overflowing Inbox with Spike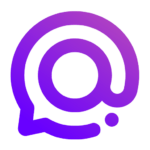 By
Spike Team
,
Updated on December 08, 2021, 3 min read
Do you dread opening your email when you arrive at your desk in the morning? Does email pile up while you're in meetings so that you spend an hour after each meeting just trying to process what arrived during that 30-minute meeting? You're not alone! We feel you! And that's why we made sure Spike excels in helping you power through that overflowing Inbox.
Pin Important Items
If you're working on an important project with a Spike Note you need to continually refer back to, you can pin it to the top of your Inbox to make it easy to find. You can also star important emails if you need to refer back to it for reference.
Using Tags
A lot of email that hits our Inbox isn't anything that's actionable, but things might need to be referred back to later. Spike has a great way to organize these messages without having to worry about organizing them. Tags are the equivalent of old school email "Folders". Tags help you organize your Inbox and keep your feed nice and clean from clutter.
When you tag an item, you then get to take advantage of Spike's Super Search when searching for items in the future. After you search, tapping the relevant tag will show you all related content. You can layer tags on top of searches with particular contacts or search terms.
Storing Files in Notes for Easy Access
Do you have a lot of files floating around for a project that you need to share with your team? Get them out of your Inbox and into a Spike Note. Spike Notes lets you store any file format and share them with anyone even if they don't use Spike. Spike Notes can be used to plan projects, revise marketing copy, share sample images, and much more. All of this can be done from any device, and it all stays in sync.
Quick Actions
If you're in between meetings, Spike for mobile can help you tame that overflowing inbox with a variety of quick actions. Archive, Snooze, or Delete with just a few swipes. If you use Spike's Priority Inbox, all of your 'less important' email will be organized away from the more important items. A tap and hold on your 'Other' Inbox will quickly mark it as ready.
Quick replies also allow you to reply to emails without having to type anything. Add your own or use emojis to let the recipient know you've read their email.
Spike also lets you perform bulk actions and clean inbox clutter faster than you can blink.
Archive, trash, or mark as read/unread hundreds of messages in a single swipe, and focus on what really matters – get things done. Learn how to perform bulk actions on desktop and on mobile in our resources guide.
What are some of your time saving tips with email? We'd love to hear how Spike lets you take back control of your Inbox. Hit us upon chat (chat@spikenow.com) or social media (@SpikeNowHQ).
You may also like