Why Your Company Needs No Meeting Days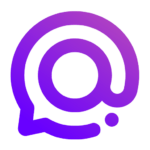 By
Spike Team
,
Updated on November 08, 2022, 6 min read
Ever get the feeling that as soon as you sit down to work, you're jumping straight back up for a meeting? That as soon as you start to get into the flow of things, a ping, ding or pop-up is notifying you about a call you're supposed to be on?
With multiple meetings spread throughout your day, you've barely got the chance to start a task, let alone get any deep-focus work done. However, it doesn't have to be that way! There are options to organize your time and cut up your calendar that will help you and your employees get focused work done and avoid the distractions of meetings.
Sounds too good to be true? Let's take a look at how you can take back control of your time and your focus.
You Can't Get Work Done in Less Than an Hour
To understand why things need to change, let's first take a look at the problem. If you've got four hours of meetings spread across an eight-hour day, you end up with a schedule that looks a little something like this:
| | |
| --- | --- |
| 09:00 – 10:00 | Focused Work |
| 10:00 – 11:00  | Meeting  |
| 11:00 – 12:00  | Focused Work  |
| 12:00 – 13:00  | Meeting  |
… and so on. This leaves you with hour-long chunks to get your focused work done, and as you've probably already discovered, you can't get any work done in less than an hour!
You sit down to work, but what's this? You've got to purge your inbox before getting down to business. According to a McKinsey analysis, the average professional spends 28% of their day reading and replying to emails. So, with almost a third of your time spent on emails, you've now got less than 45 minutes to focus on your work.
That's still a lot of focus time, right?
Not even close! A study on productivity found that it takes around 25 minutes to get back to a task once you've been distracted, which means that by the time you're engaged with your work, you've only got 20 minutes left before your next meeting.
Throw in a little prep work, a couple of minutes of daydreaming, and getting to the meeting room or setting up the call, and you're all out of time and energy!
A Simple Solution to Broken Days?
One way to tackle the problem of meetings breaking your flow is to group them. Instead of structuring your day in one-hour chunks, that flip between meetings and focused work, you get all your meetings out of the way in the morning and all your focused work in the afternoon.
| | |
| --- | --- |
| 09:00 – 10:00  | Meeting |
| 10:00 – 11:00  | Meeting  |
| 11:00 – 12:00  | Meeting  |
| 12:00 – 13:00  | Focused Work  |
| 13:00 – 14:00  | Focused Work  |
| 14:00 – 15:00  | Focused Work  |
… and so on. This works OK, but can still leave you distracted by the thoughts or outcomes of meetings, preventing you from reaching deep focus time. What's more, in a company, trying to balance everyone's schedule so all meetings happen in the morning can be near impossible.
The solution? An entire "No Meeting Day".
What is a No Meeting Day?
A No Meeting Day is one or multiple days a week set aside for really deep work with no meetings scheduled. No distractions or interruptions to pull your focus away from the task at hand, just getting down to business. This allows you and your employees to tackle larger projects that can't be done in smaller chunks, or dive into creative tasks that take a little time to get into.
What's more, having a No Meeting Day can lead to employees being more engaged in the meetings that they do need to attend. The research found that 73% of respondents admitted to getting on with other work whilst in a meeting, as well as more than 90% saying that they've daydreamed in meetings.
If you set aside a No Meeting Day, employees know they'll have time to focus on important tasks, so they'll be less likely to try and catch up with work when they should be focused on the meeting at hand. This is especially important in the age of video conferencing when it's easy to carry on with other work while colleagues chat in the background.
As for the daydreaming, well you'll just need to hold more interesting meetings!
Having a No Meeting Day also offers every single employee (as well as you!) the opportunity to break free from schedules and embrace their Maker side. An influential article by Paul Graham put forth two schedule types:
•

The Manager's Schedule, which is chopped into hour-long chunks and scattered with meetings, just like we saw above.

•

The Maker's Schedule, which is divided into half days that allow for longer periods of creation time. 
A No Meeting Day takes it one step further and frees up everyone for a full day of Making. This means giving people the time to really tackle creative tasks like writing or coding.
Which Day is Best for a No Meeting Day?
Your No Meeting Day can be any day of the week, and the best day is the one that works for you. Some companies like to have their No Meeting Day on Wednesday, breaking the back of the week and avoiding a hump-day slump. Others have it one day before or one day after. Friday might not be the best day since people are already thinking about the weekend.
Most importantly, it should be a day that works for all your team members. Ask them which day they want, and try to move forwards with that. Then, clean up and sync your calendars so that everyone is aligned on your No Meeting Day.
Once you've scheduled your No Meeting Day, make sure to remind your team that the upcoming day should have nothing scheduled. To simplify this task, try creating a group for each department then use these to send messages and reminders.
What Happens if I Need Input from a Colleague on Our No Meeting Day?
If you need to ask a team member a question or get their input on a project during your No Meeting Day, stop and think before shooting them a message. Consider how urgent the request is and try to figure out if there is any other solution.
Often, you'll need to reach out but it doesn't have to be at that exact moment, so get into the habit of asynchronous communications and meetings! Schedule your message to send at a later date and leave your colleague to enjoy a state of flow.
Amplify Your No Meeting Day
One of the major problems with breaking your day up with meetings is that they act as distractions from your focused work. However, they are by no means the only distraction in the workplace. These days, businesses use a whole array of digital tools and focus apps and programs to boost productivity, which can also pull focus with notifications and task switching.
To amplify your No Meeting Day, try cutting back on the apps that interrupt your focus by consolidating your tools into a single program like Spike. Additionally, turn off notifications so other people's messages don't break your flow.
No Meeting Days – Are They Right for You?
Almost any role in any company could benefit from having an extended period of distraction-free time. However, exactly how this is implemented is up to you and your team. Don't force something on people that they don't want, but at the same time try to encourage people to explore new ways of working.
Remember that breaking up your workday with meetings will rarely allow for any kind of deep focus, so block meetings together, reduce distractions like notifications to amplify the experience, and set aside a No Meeting Day if you can!
For more information on workplace productivity and how to better use your time, follow the Spike Blog. Or, if your company has successfully implemented a No Meeting Day, let us know by tweeting @SpikeNowHQ with your story!
You may also like