Learn the Benefits of a Shared Inbox for Improving Customer Support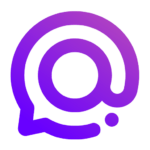 By
Spike Team
,
Updated on February 13, 2023, 7 min read
Customer support is one of the most important parts of any business–it's how you interact with your customers, build relationships with them, and keep them happy–but it's also one of the most challenging. There are a lot of moving pieces involved in customer service, from understanding what your customers want to fielding questions about your product or service. And if you're not careful, all those moving pieces can cause chaos in your inbox—and lead to poor customer experiences as well! That's why many companies have started using a shared inbox for improving their customer support operations: they provide an easy way for everyone on staff to collaborate and respond to incoming messages quickly and efficiently.
But what if you're not a big company with lots of employees? How can you use a shared inbox to improve your customer service operations—and still keep it simple? Here's how.
Define a Process for Using a Shared Inbox
Defining a process for using a shared inbox with your team is critical to ensuring effective customer support. If you don't have a shared inbox, you can still use this process for managing incoming messages. You may just want to consider using a shared inbox as your primary tool for doing so, though. So how do you set up a process for using a shared inbox?
Here are some steps to get started:
Decide on your SLA (service level agreement)

How quickly you want to respond to each message. Think about what's reasonable for your business and how you can commit to that level of service when using a shared inbox.

Who is the first line of service?

Decide which team members should be tasked with responding to which messages, and when. This includes deciding who will be responsible for sending replies, as well as who will have access to the shared inbox itself.

Which tools will you use?

There are plenty of options for managing a shared inbox. You can use an email client, like Spike or Outlook, or a dedicated service like Zendesk or Front.
Optimize processes with your customers with a shared inbox software
Choose the Right Tool
Choosing the right tool is the most important step. When choosing a customer support solution, look for a platform that meets these requirements:
•

It should be easy to use and have a good user interface. You don't want your customers getting frustrated because they can't find the information they need or struggle with vague instructions.

•

It should be affordable. You don't want to spend more than you need on your program, so look for cost-effective solutions—and make sure you're comparing apples to apples when looking at different products or plans!

•

It should be cloud-based so it's accessible anywhere by anyone who needs it—no more software installs or downloads necessary! Plus, this way all team members will always have access without having to worry about whether their computer has been updated recently enough.

•
Train Your Team
Ensuring your internal team knows and understands how to use the shared inbox you are implementing is crucial to success. Make sure everyone understands that the goal is to reduce email clutter and ensure nothing gets missed in their emails, so they know what information to include in their responses.
Train your team:
•

Effectively

When training employees on how to use the new system, make sure you are providing them with everything they need: clear instructions on how things work; video tutorials; FAQs for common questions related to using shared inbox tools; links for resources like free templates and example emails that can be easily adapted for common situations (like answering frequently asked questions or writing up customer service emails).

•

Efficiently

While it's important that all employees are familiar with how this new tool works, it's also crucial that they don't feel overwhelmed by having too much information dumped into their laps at once! That's why we recommend keeping each meeting short (no longer than 15 minutes) and making sure there's plenty of time set aside every week so people can ask questions or get clarification after class if needed—both before class begins as well as during breaks between sessions.
Measure the Results
Once you've set up your shared inbox, it's time to measure the results. To do this, you need to define what metrics you want to track and how you will measure them.
For example, if one of your goals is to increase the response time of your first touch after a support ticket, then each week after implementing shared inboxes, look at how quickly responses have been sent from each group and compare that against previous weeks or months.
Once these numbers are within your target range, then congratulations! You've now got measurable results that tell you whether or not using shared inboxes has been effective for your customer's needs.
---
Discover More:
Customer Engagement Tactics for Small Business
---
A Shared Inbox can Improve Customer Support Quickly and With Little Up-Time
A shared inbox can help improve customer support very quickly and take very little time to set up. Shared inboxes are an inexpensive way to provide better customer service, and they're easy to use even if you're new in the field of customer support.
The best thing about a shared inbox for customer service is that they don't require as much training or onboarding as other software as a service (SaaS) solutions do—it's as simple as opening an email app on your computer or using a mobile phone app. Some shared inboxes even work across different devices so you can use the same program on your computer at home and then access it from your smartphone when you're out and about (or vice versa). Mobile access to a shared inbox is a great way for small teams and startups to manage customer service when away from their computer.
Set up a Shared Inbox for Internal use
Shared inboxes aren't just for external use either. A tool like Spike lets you create a shared inbox for internal teams. A great example of how to use this is having a group for your IT team to chat about open help desk tickets or your marketing team to share the latest design mock-ups. The benefit of a shared inbox is that it keeps your team in the loop and allows them to get things done without having to email back and forth in new threads. You can also control who's in the group so that only certain people have access, which prevents too much noise from getting into the channel.
With Spike, there's no need to download new software or apps for team communication. Anyone can join a Spike Groups chat at any time, just as they would on their favorite messaging app. But instead of sending messages via that platform's interface, you'll be using your email inbox to communicate with other participants in the thread.
Spike Groups offer real-time communication, immediate replies, and a simple app design that streamlines project management. It also makes it easy to find attachments or files—everyone has access to the files they need when they need them.
Spike Groups are also a great way to help teams work together on projects. You can create a Group for your team's next project, invite everyone involved in the thread, and get started right away. Team members can use their email inboxes to communicate about the project and keep track of everything that's happening, resulting in an email management experience that solves all sorts of problems.
Summary
We have seen that a shared inbox is a quick and easy way to improve customer support and internal collaboration. The benefits of using this type of tool are numerous and include helping your team share information, find answers more quickly when communicating with customers, and save time by eliminating communication breakdowns between departments or teams. The best part about shared inboxes is that there are many different types of solutions available for you to choose from. You can find a program that fits your organization's specific needs, whether it's customer service, sales support, or project management with your team.
You may also like