Email History — What is the Difference Between CC and BCC?
By
Spike Team
,
April 04, 2019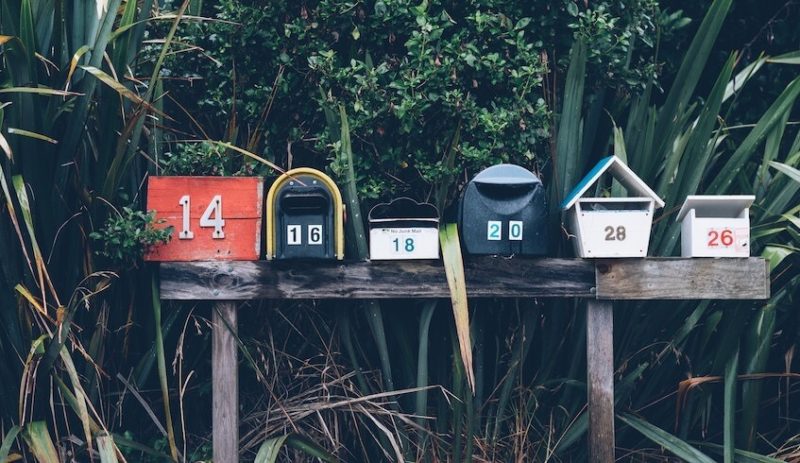 Looking for the answer to it all? Longing to uncover the deepest secrets of the universe? Its myriad mysteries and unspoken riddles? Or were just idly wondering what's the difference between CC and BCC? Well, we have the answer to one of those questions. And it's almost as old as the universe itself.
CC and BCC – A History
Back in the day, email was a lot like its non-electronic namesake, with many of its earliest features modeled on traditional letter writing. It had a postbox, you could compose and reply to messages, it included headers, signatures, footers. You would even begin your email in the same way you would write a letter.
Dear Jan,
I hope this email finds you well……….
Sounds antiquated? Well, it is! However, very little has actually changed over the past few decades. In fact, you'll probably recognize many of these features from your own favorite email client. After all, you're still hitting that little envelope icon to send those eloquently composed emails. Right?
But what does this have to do with CC and BCC you ask? Well, these two acronyms are a throwback to the early days of email, during the introduction of carbon paper! CC means Carbon Copy, while the BCC meaning stands for Blind Carbon Copy, and both directly reference that magical piece of blue paper you would slide underneath a blank sheet. As you wrote or typed (on a typewriter) the carbon paper would transfer a copy to a fresh sheet underneath. If you have no idea what we're talking about, then don't feel bad, it was first invented way back in 1801 and is now mostly confined to a dusty exhibit in some museum.
What is the Difference Between CC and BCC?
So, the meaning of CC and BCC is fairly straightforward. The two fields are designed to let you send copies of your email to multiple email addresses. But why two? And how is that different to adding multiple email addresses in the "To" field. Well, the real difference between CC and BCC in email is mostly down to email etiquette and, to a lesser degree, data protection.
CC is generally used when you need to include someone in an email conversation, but you don't need to address them personally. You would enter your main contacts in the "To" field, while anyone else who may also need to see the conversation (but not be involved necessarily) would be entered in the CC field. Perhaps you're working on a project with your team, but another department needs to keep an eye on progress. Just drop in the email addresses of the department head and they will receive a copy of all correspondence.
But there are some downsides to CC'ing team members. Some people might not want their email address being sent out publicly. Also, if there are several team members working on a project, the CC field can become overcrowded and look messy. Even worse, when someone on that lists responds to all, anyone who is on that email gets their mailbox flooded with responses that may not concern them.
BCC is similar, but when you enter the email addresses into this field, only you (the sender) will be able to see them. The difference between BCC and CC is that Blind Carbon Copy hides the email addresses entered from anyone else who receives the email, keeping sensitive contact data secure. And when someone replies all, no one but you and that responder are included in the response. BCC is great for marketing emails and newsletters but it is also useful for many other situations where sharing a long list of email addresses with a variety of people is not ideal.
What's the Difference Between CC and BCC?
| | |
| --- | --- |
| CC | BCC |
| Used for emailing multiple contacts | Used for emailing multiple contacts |
| | |
| Email addresses viewable by all | Email addresses viewable only by the sender |
Both CC and BCC can be used in conjunction with one another
The End of CC and BCC?
While both CC and BCC have been useful in the past, the way we communicate today means they are falling out of fashion. There is still a time and a place for both of these functions, but the move to a more informal way of speaking through group chats and messaging apps are beginning to prioritize features such as instant replies and real-time email awareness
Spike brings you the best of both worlds, combining legacy email features such as CC and BCC with a fresh new approach to email. Say hello to Conversational Email. We've ditched the distracting headers and signatures and developed a whole new approach to the way you communicate with your contacts. You can still use CC and BCC, but we've redesigned your email for real-time email awareness that encourages real-time responses—making everything a little more…well….conversational!
To speak with multiple contacts, check out Groups and discover a new way to keep everyone in the loop without having to worry about stuffy old concepts such as CC and BCC. Just invite your contacts and enjoy online conversations that combine the best of email and instant messengers to keep everyone in the loop! Discover a new way to stay in touch with colleagues, clients and customers. Download Spike now.