Spike – The Only Outlook Alternative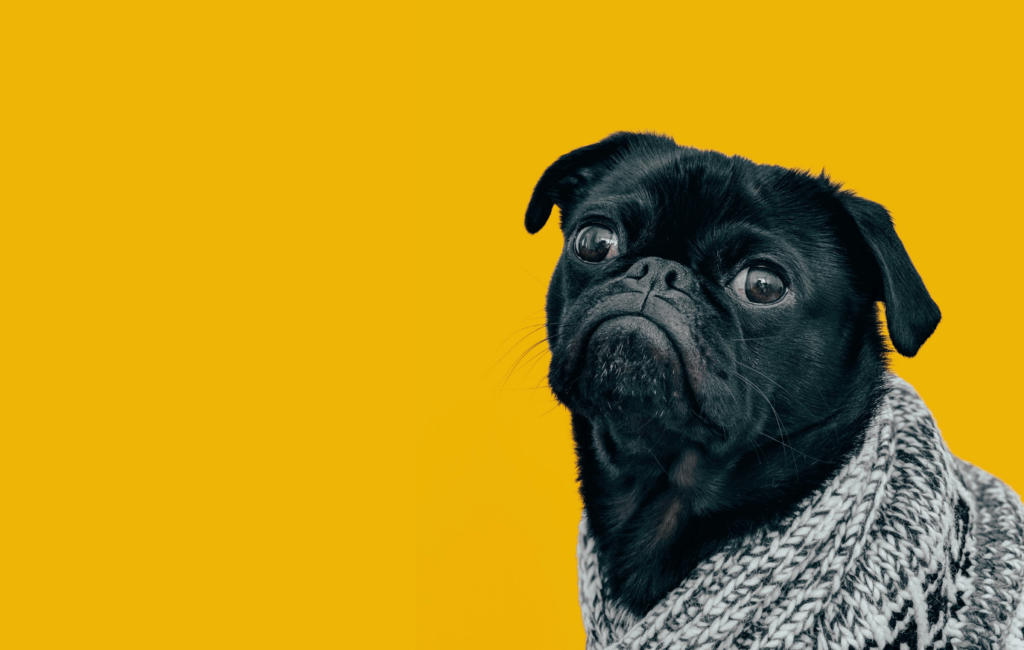 By
Spike Team
,
March 06, 2019
A Real Alternative to Microsoft Outlook
Microsoft Outlook—it's been around forever. In fact, it was first released way back in 1992. When MS-DOS was still a thing. When the internet was still just a baby. It's a bit like your least-favorite aunt. Sitting in the corner of the room on Sundays. Quietly knitting ugly sweater after ugly sweater. Sure, everyone needs a sweater, but there are other ways to stay warm in winter. Ways that don't involve being bothered by scratchy wool and off-color designs.
Outlook is still pretty popular, however, and despite its scratchy user interface and off-color feature-set, it's still many PC users default option when it comes to email management. In part, this is down to the fact that it used to ship with new PCs by default—a pretty clever trick on the part of Microsoft. But just like that sour-faced, serial sweater-knitting grouch, it's definitely outstayed its welcome. Here at Spike, we think it's time for a change. And our approach to email is more like that fresh-faced, cool aunt who always brings cupcakes when she visits.
A New Approach to Email
There's been plenty of Outlook alternatives over the years, some more successful than others. However, more often than not, they've stuck to the same old script, simply repackaging the same features and moving the odd thing around. It's no joke to say that email is stuck in the last century, with clumsy formatting and time-consuming management tools making everyday communications a chore. So. if you're looking for a Microsoft Outlook alternative that does things a little differently, then check out what Spike has to offer.
Spike ditches many of the old email conventions that you know from Outlook. Gone are the confusing headers, repetitive natures and other useless bits of information. Gone are the endless threads that tangle up your messages in webs of code. And gone is the staid old way of organizing email. Our Outlook alternative puts real-time email awareness at your fingertips, combining the best parts of instant messaging and conventional mail to bring you a truly modern communications solution. Emails are organized by people, and not threads, adding a more human touch to your email management. We call it Conversational Email. And it's your new best friend!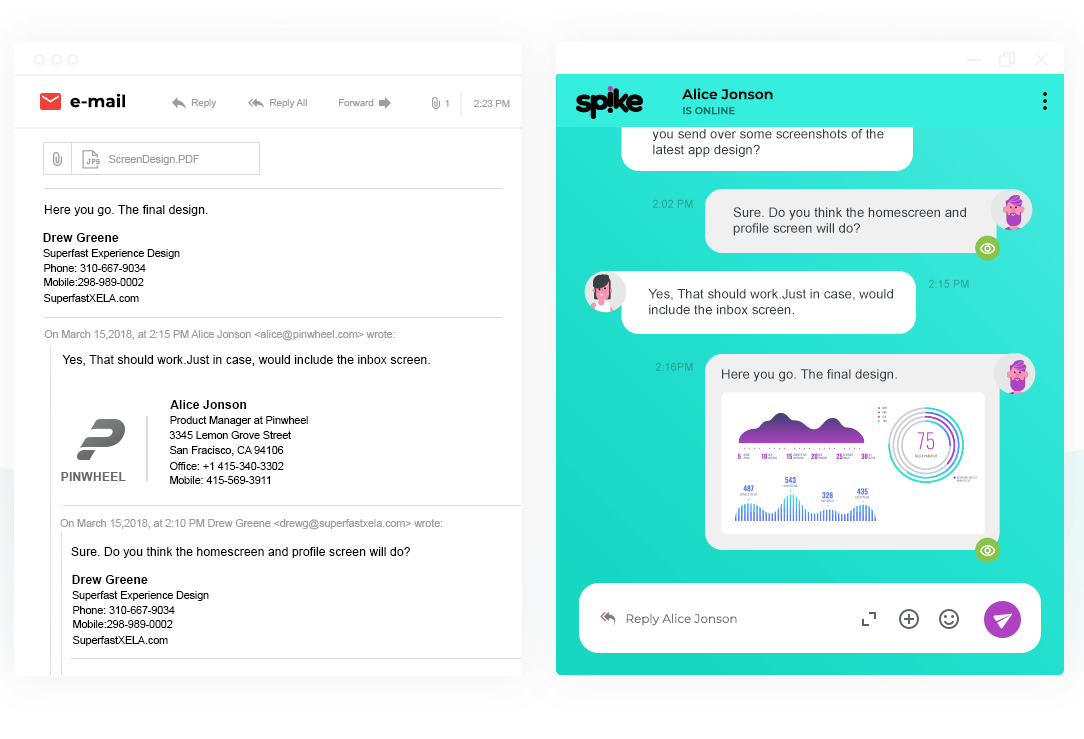 Take a look at how Spike stacks up against Outlook, and explore our powerful feature set that's ready to change to way you communicate:
Outlook Inbox ➡️

 Spike's

Priority Inbox

does things a little differently. Instead of traditional folders and archiving, Spike organizes your email by contact, putting your most important messages at the top and filing less important newsletters and mail in the "Other" inbox.
Outlook "New Email" ➡️

 No need to create new mails with a separate "subject" each time you want to speak to your contact list, just jump straight back into the conversation like you would with your favorite instant messenger. Your reply function is displayed on the same screen as your messages.
Outlook Groups ➡️ Spike Groups lets you set up a group and invite friends or colleagues just like in Outlook. Only now, you have real-time messaging and instant file sharing to push your collaborations to new heights.
Outlook Search ➡️ 

Advanced Search

from Spike is so easy you'll wonder how you ever lived without it. Contacts, mail, and files are displayed on single screen when you search by keyword. Plus, you can create your own tags and star important emails so you can find them easily later on.
Outlook Calendar ➡️ Our calendar uses the same screen as your email so you can quickly and easily cross-reference one with the other. No more switching between screens and no more missing important meetings!
Outlook Security ➡️ Spike employs powerful AES256 encryption to keep your data out of less benevolent hands! For Spike users, encrypted mails are displayed instantly. For non-Spike users, they're just a click away!
Outlook Signatures ➡️

Pfffffft!  What a headache!
Groups — An Alternative to Outlook's CC Standard
Outlook's group messaging functionality is definitely stuck in the past, still using the CC and BCC messaging format that's been around forever. It's done a job, but Spike has something altogether better. Groups brings the quickest and easiest way to collaborate with your team or chat with your friends. It works just like your favorite messaging app, with real-time replies and read-receipts, but also packs a punch. You'll find powerful email features seamlessly integrated into your group chat, so you can fire-off instant replies or compose a more detailed message. But the best part? There's no need to download a separate app to take advantage of Groups, it's all built into Spike.
Other Outlook task alternatives, such as Calendar and File Manager also bring an extra level of functionality to Spike. Calendar allows easy organization of your schedule, bringing multiple calendars attached to your email addresses together on a single screen, whereas File Manager and our Advanced Search function keep all of your files together in one place. Need to find an old invoice you sent last year? Just type in a keyword and Spike will display all your related files on a single, easy to navigate screen. It's the simplest and most intuitive way to find all your data and documents—no more scrolling through endless email threads, and no more misplacing important PowerPoint files the morning before a big meeting.
For Microsoft fans who are ready to make a change, our Outlook alternative is on Mac, Windows, iOS, and Android—as well as being accessible through your favorite web browser. It also safe and secure on any platform, with our Super Stealth Encryption ensuring your sensitive information is in good hands. But don't take our word for it—download the app today and try Spike out for yourself. We know you're going to love it!