The Best Billing Software for Freelancers and SMBs
By
Spike Team
,
September 26, 2019
There's nothing like getting paid. Finally seeing that hard earned cash hit your account. Dreaming of all the ways you'll spend your profits. However, for small businesses and freelancers everywhere, there's one part of the payment process that's usually causes more stress than celebration. The dreaded invoice.
Whether it's the mind-numbing admin tasks of invoice creation and management or that awkward moment when you have to chase down clients that are dragging their feet over payment, the flipside to getting paid is a lifetime of beady-eyed attention to detail and ensuring your third payment reminder of the month is free of passive aggressive phrasing. Whichever way you look at it, invoicing is a bit of a drag.
Or is it? Billing software has come a long way since the days of churning out paper invoices in triplicate and constantly updating eye-blurring Excel spreadsheets. Today, one little app can take care of (almost) everything for you. In fact, the very best billing software has a whole range of tools and resources designed to make the entire process as quick and painless as possible.
However, with such a wealth of options out there, it can be difficult to choose the right app for your specific needs. There's no need to stress, however, we've got all the information you need right here! So, check out our list of the best invoicing software for small businesses and freelancers and start stacking up those dollars and cents.
Zoho Invoice – Best Invoicing Software for Everyone
Zoho Invoice is ideal for anyone who wants to create well-designed invoices for a variety of purposes. Suitable for both freelancers and small businesses, there are plenty of features that allow you to manage invoices, payments, estimates, and expenses, with an additional time tracking feature that's a big plus for freelancers.
Invoices, estimates, and sales order templates can be customized and branded with your corporate design, while automated workflows help you to cut down the amount of time you spend on admin. Sharing invoices with your team is seamless, and real-time invoicing reports keep everyone in the loop when it comes to sales, expenses, and taxes.
Their platform includes integration with a range of third-party apps such as PayPal, Google, DropBox and OneDrive, as well as seamless connectivity to Zoho CRM. Additionally, multilingual and multi-currency invoices mean you can bill anyone in the world without having to use a separate app.
Pricing is incremental depending on the size of your client base, and for businesses or freelancers with less than 5 customers, Zoho Invoice is completely free. At the top end of the scale, users benefit from unlimited invoices and up to 10 independent users—perfect for fast-growing startups and small businesses.
FreshBooks – Best Invoicing Software for Small Businesses
Freshbooks is among the most popular invoicing apps out there, and it's probably the best billing software for people who need a solid all-rounder. It's certainly among the most intuitive options on the list, and it allows you to quickly and easily set up professional invoices with your own logo and corporate branding.
For freelancers, the deposits feature is a big advantage, allowing you to bill clients upfront and ensure you never end up out of pocket. Additionally, time and expense tracking tools allow you to invoice accurately and efficiently so everything's covered.
For small businesses, Freshbooks' automation features are super useful, allowing you to send reminders, charge late fees, take credit card payments, and much more. And the best part? All of your data is stored securely on the cloud so you can access it from any location at any time.
Freshbooks doesn't offer a free option, however, all of its packages are competitively priced, allowing you to take advantage of a wealth of great features whether you're a lone digital nomad or a fast-growing startup.
Bonsai – Best Invoicing Software for Freelancers
Bonsai positions itself as the best invoicing software for freelancers—and it doesn't disappoint. Not only do you get a wealth of invoicing and payment options, alongside time tracking for single jobs and projects, but there's also a bunch of useful resources to help you set your freelancing rates, information on tax and self-employment calculators, and an insightful freelancer blog to keep you ahead of the curve.
In addition to this, Bonsai integrates read-receipt notifications into your invoicing, so you always know when they've been received and read (leaving no room for those clients feigning ignorance when it comes to late payments!). Auto-fill documents also help speed up the invoicing process and multiple currency invoices are also available for freelancers working with clients in other countries.
Pricing is on a two-tier system, the Plus package gives you unlimited projects and advanced reporting among other useful features, while the Premium package allows multiple users and a sub-contracting feature that's ideal when you need to delegate your workload or project manage a particular job.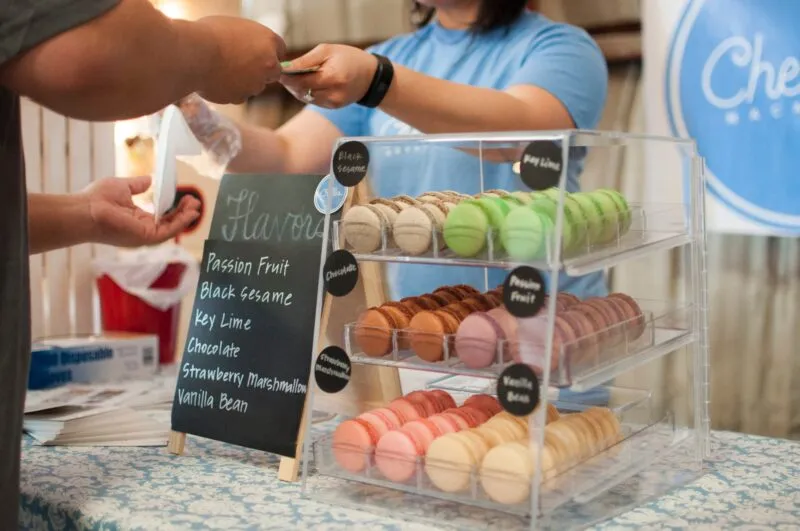 Wave – Best Free Invoicing Software
Wave offers something a little extra when it comes to accounting, and it's among the best invoice software for small businesses who also want to set up monthly payroll. Additionally, for anyone just starting out in business, there's the option to use Wave's bookkeeping services and accounting coaching so you know you're on the right track.
As for the rest, Wave provides an intuitive and easy-to-use interface that allows you to create corporate branded invoices and save templates for later use. It also integrated a wealth of other features such as receipt scanning, multi-currency invoicing, unlimited guest collaborators and unlimited invoices.
If you don't need to take credit card payments, then you can use Wave for free. For small businesses who need this option, pricing is based on a pay-per-use system depending on your location and where the payment originates.
Hiveage – Best Invoicing Software for Teams
Hiveage, as the name suggests, is one of the best invoice systems for small businesses that rely on everyone to pull their weight when it comes to invoicing and accounting. Hiveage is made for teams, and with a single administrator log in, you can grant staff members varying degrees of access so everyone can create invoices and estimates while ensuring financial information is shared securely.
Additionally, other useful features include time tracking, mileage tracking (for business trips), expenses tracking, and multiple payment gateways to make it easier for clients and customers to pay you using their favorite service.
Hiveage doesn't offer any free options but pricing is competitive. However, what Hiveage does offer is unlimited clients and invoices even with its entry-level packages, making it a great choice for small businesses who have a broad client base but still need to keep costs down.
Square – Best Billing Software for Small Businesses in the Real World
Square is very much one for those businesses that also sell products or services out in the real world. Alongside its comprehensive online invoicing, estimate, and job deposit features, Square provides a range of smart tech that allows you and your employees to take all kinds of payments wherever you sell.
Square's hardware includes contactless chip & pin readers, miniature magstripes and full-size payment registers that ensure you're covered for everything from your weekly farmer's market to a permanent store.
Naturally, this IRL option is perfect for small businesses that make most of their sales while out and about, however, the huge range of invoicing options available make Square supremely flexible. In addition to Square's hardware and face-to-face payment options, you'll also find the Square Online Store that hosts a bunch of eCommerce tools alongside payroll features and customer loyalty program options.
Pricing is transparent and will depend on exactly the kind of services you want. However, in general costs are incurred by transaction, with additional costs for Square hardware. Custom solutions can also be built for your specific needs and are priced accordingly.
Xero – Best Invoicing Software for Cash Flow Management
Xero has amassed more than a million customers since its launch, and it's clear to see why. As part of its comprehensive invoicing and accounting software, it allows small businesses to closely monitor cash flow in real-time so you can more easily manage your incoming and outgoing transaction history.
It's made for businesses of all types and integrates a bunch of useful features into its intuitive dashboard. Additionally, support for more than 800 smart business apps allows you to increase functionality for your specific operations without spending your hard-earned profits on stuff you'll never use.
A dedicated mobile app makes Xero one of the best invoicing apps for CEOs and freelancers who are constantly on the move, and security is prioritized so you can rest assured that your sensitive financial information is never compromised—wherever you are working from.
Pricing is spread across three plans, with the entry-level packages offering limited invoices and quotes. The top-end package, however, provides unlimited invoices and quotes, expenses, multi-currency features, and the opportunity to track project time and costs.
Once you've decided on your favorite invoicing app, be sure to check out Spike's blog for more great tips, tricks, and insightful opinions on how you can get the most out of your small business or freelancing career. And for even more streamlined business practices, download Spike today to punch up your productivity and stay in touch with anyone from anywhere!