The Ultimate Google Inbox Alternative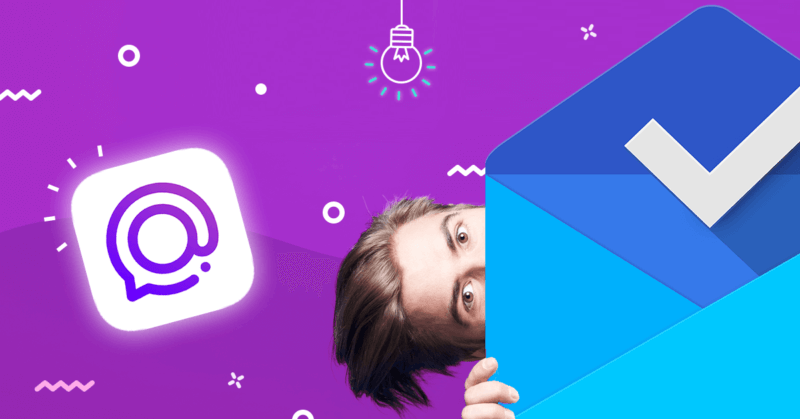 By
Spike Team
,
November 18, 2019
Think Outside the (In)box
A little over four years since Google introduced Inbox to the world, the seemingly inevitable demise of this quirky little email management tool has been set for March 2019. Over that time, despite its lack of updates, a user interface that only a mother could love, and its buggy operation, this innovative approach to email has won over plenty of fans. And we're betting that you're one of them.
The good news is that Google has integrated some of the most well-loved features into Gmail. The bad news, however, is that many others are either still in development or lost forever to the sandbox. The bundling feature loved by so many hasn't made it yet, and of course, the new Gmail layout and UI has left plenty of long-standing users cold. But you know how it goes, for every door closed another one opens—and here at Spike we're swinging the doors wide open with the perfect alternative to Google Inbox.     
We want to extend a warm welcome to anyone looking for a real Inbox alternative—you know, a modern email experience that ditches the tired old formats of conventional email. You can go to Gmail, but you're going to miss out on a whole host of great email management features that will make your life easier. You'll also find a few others that you didn't know you needed. And don't worry, you won't be alone, since Google announced it was killing off Inbox, Spike has already welcomed many Inbox users who have happily made the switch.
Looking for Something Better than Google Inbox? Try Spike!
As a Google Inbox alternative, Spike brings you plenty of similar tools and a few extras that we know you're going to love. Check out what's on offer and level-up your email experience.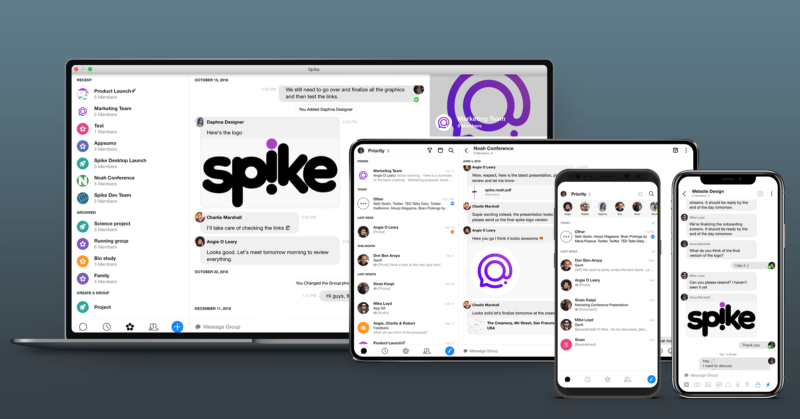 Spike

Inbox

Multi-Platform

Spike brings all your favorite features to iOS, Android, Windows, and Mac—meaning you can start a conversation on your laptop at home, and finish it from your phone while on the subway! But don't worry if you don't have your devices on hand, we also have a web-based version too!

Web–Based

Inbox began primarily a web-based service that later became available for iOS and Android as a dedicated app. However, there was no support for desktop computers and you had no choice but to use Inbox from your browser.

Quick Reply

Spike's quick reply function works in a similar way to smart reply, but you also get to customize your rapid responses to make even your automated responses more personal.

Smart Reply

The smart reply function on Inbox was a firm favorite for users, allowing you to respond to an email using suggested phrases related to the content of the email received.  

Conversational Email

Spike offers a more human way to communicate. Spike combines the immediacy of instant messengers with the functionality of conventional mail to help you make real connections with the people who matter most through real-time email awareness.

In-line Replies

Inbox attempted to cut down on distractions by keeping the reply function in-line with your email thread—It worked to a point, however it lacked the same kind of responsive feel as a the instant messenger apps it tried to replicate. It also made scrolling through longer threads a real pain.

Priority Inbox

Our super sleek Priority Inbox keeps all of your most important mail at the top of your inbox and organizes them by contact or group. Any less important mail gets filed away for later in the "Other" inbox, meaning you'll get a clear and uncluttered view of the things that matter.

Bundled Mail & Highlights

Bundles were a great way to group messages and reduce clutter while highlights saved you the hassle of trawling through hundreds of emails.

You won't find the bundling feature on Gmail though, so check out Priority Inbox for better Inbox alternative.

Instant Actions

Just a right click away, our instant actions give you way more choice than the Inbox equivalent. Star, pin, delete, and move your emails or snooze for a set period of time. You can also mute or block emails that are just plain annoying.

Hover Actions

Inbox allowed you to point to emails in your inbox and quickly take action without opening the email. This feature has moved to Gmail but it only offers archive, delete, mark as unread, and snooze—significantly fewer options than Spike.

Snooze

Spike's super snooze feature lets you snooze a single message or an entire thread until later today, tomorrow, next week or time of your choosing. You'll also find all of your snoozed messages in their own dedicated folder in case you change your mind.

Snooze

The snooze feature in Inbox was really useful when you needed to respond to a message at a certain time or defer a reply until later. Spike's snooze feature is almost identical and former Inbox users are going to love it.  

Pin Messages

Pinned messages go straight to the top of your inbox in Spike, ensuring you can quickly and efficiently prioritize your most important mail and keep the conversations you want to see where they can be easily accessed.

Pin Mail

Another user-favorite that didn't make the cut in Gmail, pinned mails offered the "remember to call/email/text option that was a little clunky.
More Features in Spike's Inbox Alternative
By merging Inbox's features with Gmail, Google have attempted to appeal to users on both sides of the tracks, however, by restricting certain features and simply forgetting others, the convenience of the new Gmail is beginning to look decidedly compromised. Switch from Gmail to Spike and you'll get loads of powerful tools that are redefining email for the next century. And the best part? You can use your existing Gmail address and still enjoy all of Spike's great features.
Clean UI and UX
This might be a subjective judgment, but we think Gmail could be a little easier on the eye. Spike's clean and minimalist user interface cuts down on the distractions and clutter—providing a superior user experience that's going to be a hit with any former Inbox user.
Built-in Calendar
Tired of switching between apps to check your calendar and then replying to a meeting request? Well, Spike has powerful calendar functions built right in. You can integrate your calendars from different email addresses and manage both your private and professional life form one place.
Customized Notifications
Customized notifications let you add unique sounds to each of your contacts. That way, you can tell whether you got a mail from your boss or your best friend even if you're out of the room. It's up to you which gets priority!
Email security is more important than ever. Spike EEM uses the AES256 protocol to ensure all your emails are secure, and you can easily toggle between encrypted or standard email security. Spike users will see encrypted emails directly within the inbox, while non-Spike users are just a click away.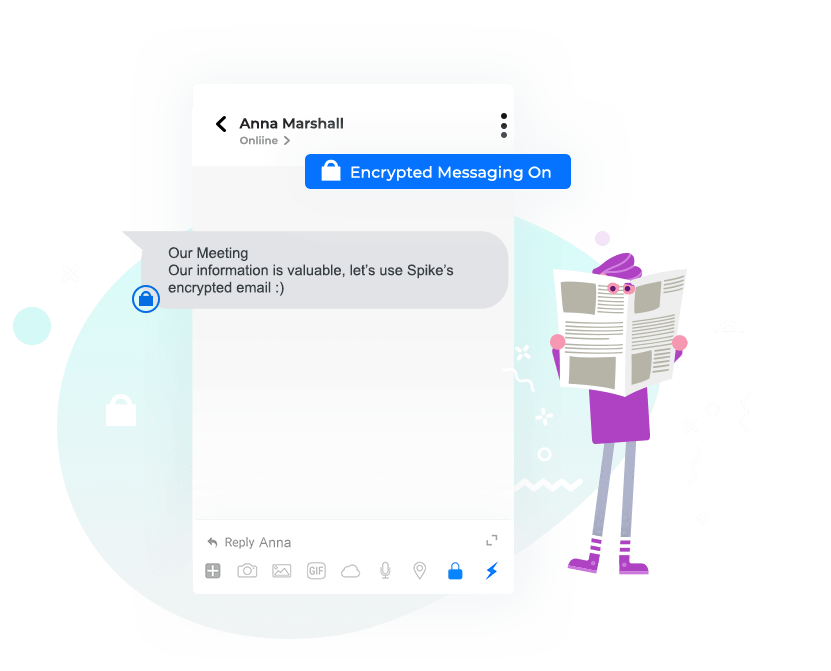 Switch from Gmail to Spike's Inbox Alternative
Switching to Spike is simple. Just download the app and follow our helpful virtual assistant to get set up. It's available on all your favorite platforms including iOS, Android, Mac and Windows, and you can also access it directly through any browser when you don't have your devices on hand. Whether you're shedding a tear at the bygone days on Inbox or you just hate using Gmail, take a look at our Google Inbox alternative and we're sure Spike will bring a smile back to your face.