9 Essential Scrum tools to Boost Your Agile Development in 2023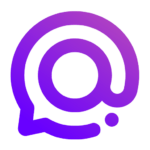 By
Spike Team
,
Updated on April 13, 2023, 7 min read
So, you think you've got an agile team? No doubt. But going scrum could take you to the next level. Fast workflows, quick turnarounds and heightened productivity are just a few short sprints away. But how do you get there?
Scrum is an agile project framework used to create and deliver products, most often in software development. It uses the old eating-an-elephant approach, whereby large, complex challenges are broken down into more manageable chunks. In scrum, these segments are time-boxed iterations called sprints, which typically last around two weeks, and never longer than four.
Throughout a sprint, the team holds daily time-boxed meetings (less than 15 minutes) to asses progress – these are called daily scrums. At the end of the sprint, the team holds two longer meetings: one review to show deliverables and request feedback, and one retrospective to reflect on the process itself.
Having the right tool is vital for a successful scrum approach, and while the exact requirements will vary from company to company, there are a few must-have features you should look for when selecting scrum software for business agility.
First, at the heart of the scrum framework is the scrum board, and for teams in the digital age, this is typically an interactive whiteboard aimed at improving communication workflow. Scrum boards are visual task management boards for individual sprints where team members can track their progress.
In addition to the scrum board, agile teams will also need:
•

Video and voice calls for daily scrums

•

Video conferencing for end-of-sprint meetings

•

Team instant chat to communicate during a sprint

•

Individual tasks and to-do lists for team members
With these features in mind, let's take a look at 9 of the best scrum tools for agile development in 2023.
Spike
Spike is the world's first collaborative email platform, offering an all-in-one solution for agile teams looking to manage their productivity. It combines the features teams need for fast and nimble internal comms with simple avenues for external outreach.
As an all-in-one app, Spike delivers the key features you need for a scrum approach in one easy-to-use platform, meaning less hopping around from tool to tool, and more time focusing on your sprint.
Among the most useful scrum tools offered by Spike are:
Online Notes – the digital hub of your agile team. This is Spike's interactive whiteboard where you can add text, code, videos, photos, and more to track your tasks and run your sprint.
Conversational Email – the power of email, the simplicity of chat. Team members can send IM-style messages to one another to touch base and stay in the loop.
Task management – tasks can be created, managed, and tracked right inside your inbox for an ultra-fast workflow and greater focus.
To-do Lists – keep track of your daily tasks with personal and collaborative to-do lists from Spike.
Video Meetings – whether for quick daily scrums or end-of-sprint calls, Spike's built-in video meetings offer team members the chance to talk face-to-face.
Groups – create a new Spike group that includes the team members needed for a specific scrum. Chat, work and collaborate together in real-time in a single location.
Unified Calendar – even when using the scrum approach, you need to have a view of the big picture.
Spike Pricing for Scrum Tools
You can start using Spike as a single user, with one Smart Inbox including mobile, desktop, web apps, unlimited collaborative notes + tasks, unlimited groups, and more for free.
When looking to expand, you can step up to Pro for just $5 per user, per month!
Get your team the all-in-one solution for periodical sprints and boost productivity
Clickup is a cloud-based project and task management platform popular with scaling teams. It's known for its many integrations and the ability to edit and adapt views to create a program that works for you.
There are many features dedicated to the scrum approach, but due to the complexity of the tool, ClickUp has a steep learning curve and can be tricky to introduce to new teams.
It's used by many teams as their scum tool, and includes features such as:
•

Customized tasks and to-do lists

•

Multiple views (boards, Gantt, etc)

•

•
ClickUp Pricing
ClickUp offers a free plan for personal use, with team and business plans ranging from $5 per user, per month to $19 per user, per month.
ActiveCollab
ActiveCollab is a project management tool aimed at creatives. It offers a variety of features covering work management, collaboration, time management, resources, clients, and integrations for expansion.
Some of the available features that can be used with the scrum approach are:
•

Assignable tasks and to-do lists

•

•

•
ActiveCollab Pricing
You can start using ActiveCollab with up to three members for free. After this, they offer a Plus plan ($9.5 per month for three members), a Pro plan ($8 per member, per month), and a Pro+Get Paid plan ($11.75 per member, per month).
MeisterTask
MeisterTask uses Kanban-style project boards to help teams track their workflows and progress over time. Thanks to its focus on board views, it's useful for those getting into the scrum approach and has a simple and intuitive interface for easy onboarding.
That said, if you're looking to step things up a notch with a Kanban alternative option, MeisterTask might be considered a little more barebones than some others on this list.
Some of the great scrum tools that MeisterTask offers are:
MeisterTask Pricing
The basics for a single user are free and reach over $20 per month, per user when looking for larger business plans.
OrangeScrum
OrangeScrum is a project management platform that, as the name suggests, is built with scrum at its heart. It combines task management, collaboration, and engagement tools to allow your team to focus on the sprint at hand.
Some of the main features that teams might like in OrangeScrum are:
•

•

•

•

Integration with other apps
OrangeScrum Pricing
For their cloud service, there is a free package for up to three users. The paid packages then start at $ 8 per month when billed annually.
Nutcache
Nutcache is a collaborative project management tool that allows teams to track hours, projects, and tasks. One of its major strengths is reporting, with a heavy focus on the ability to analyze and learn from outcomes.
Some of the key scrum tools that teams might enjoy are:
Nutcache Pricing
Nutcache is free for up to 20 users, with some advanced features unavailable. Paid plans start at $12.49 per user per month, jumping to $21.49 per user per month for enterprise plans.
Smartsheet
Smartsheet is a collaboration and work management platform that can assign and track tasks, follow project progress, manage other work, and handle reporting through various interfaces. It combines this with collaboration and management tools for a unified approach.
Some of the key Smartsheet features that scrum teams may use are:
Smartsheet Pricing
Smartsheet is free for up to one user and two editors, while paid plans start at $6 per user per month, billed annually for up to 10 users. To grow, business plans jump to $22 per user per month, billed annually.
Scrumwise
Scrumwise is a single-purpose tool, and that purpose is scrums. This is great for those teams looking only for that, since it cuts away the distractions of other more complex tools. However, this means that you'll have to add additional products for communication, collaboration, etc., to have a fully-working team.
That said, it does include all the major scrum tools you need, such as:
Scrumwise Pricing
Scrumwise has a flat pricing approach of either $7.50 per user per month when billed annually or $9 per user, paid monthly.
ScrumDo
This platform offers support for various agile management frameworks, including, of course, scrum. As such, it has all the primary tools you would expect, as well as a few others, in case you feel like switching up your approach.
Some of the most noteworthy features of ScrumDo are:
•

•

Big picture visualizations

•

•
ScrumDo Pricing
ScrumDo starts at $8.99 per month for ten users with limited features. It then jumps to $59.99 per month and up.
Time to Start Your Scrum!
The scrum methodology for agile development is a great way to take your team to the next level, with fast workflows, quick meetings, and heightened productivity. Getting there can be a bit of a challenge, but the nine tools above offer a great range of powerful scrum features to boost your team's agile approach.
Give them a go to find one that fits your team's needs, and start harnessing the power of using scrum tools for Agile development today.
You may also like