How to Clear Your To-Do List with Spike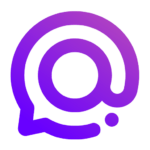 By
Spike Team
,
Updated on October 24, 2021, 7 min read
You're either a checklist person or you're not. Some people don't mind having a long-flowing checklist, while others can't live without them. The truth is, it's easy to let your task list stress you out and create a situation where you can't function until it's addressed.
One of the key problems that a lot of "digital" workers face is a to-do list that's ever-growing while they spend their days putting out fires from email and team chat services. At some point, either your job is doing the things on your task/to-do list, or it's not. If your job is handing email and team chat requests, then that's your job. If it's not, you need to make time to focus on your work.
Turn Off the Chat Apps
If you're reading this article, then you have our permission to close your team chat app for periods of time in order to focus on what you need to focus on. If you let your team chat tool take over your focus and time, it'll do exactly that. These tools are often designed to keep you using them so you equate "getting work done" with using those tools.
If you have a to-do list that needs some attention, then give yourself a few hours of uninterrupted work by eliminating all distractions.
Define Your Tasks and Get Organized
A problem that many people have is a to-do list that's not well defined. For example, "plan retirement party" is not a to-do list item – it's a project. A to-do list item for this project might be:
Decide on Food and Beverages
Do you see the difference between a task that's well defined and that's not? Oftentimes, you might struggle with a task list item because it's not well defined enough for you to understand the clear next action.
Once you've defined your task, you need to decide on an organizational method for your tasks. Some people like to organize by the type of mental energy that task will take, so an example might be:
Low energy tasks might be processing your expense report. A high-energy task might be planning the next quarter's marketing campaign. A medium energy task might be checking in with your team.
Others like to organize their tasks list by where items take place. An example might be:
Regardless of how you organize your tasks, getting them organized can help you stay productive, get things done, and reach your goals. If you're struggling with the right software to manage your tasks and clear your to-do list, keep reading because we have the best app to clear your to-do list on a daily basis with a next-generation digital workspace.
****

It's Friday afternoon. You've worked your @$$ off all week. You've been happily crossing off all those completed tasks. And adding a few more. Adding LOTS more. Adding more than you started with to begin with. In fact, how many times have you left the office on a Friday afternoon utterly deflated by your never-ending to-do list? But that's a problem for Monday-you, right?
WRONG! While clearing your to-do list is a thankless, Sisyphean task, it's important to take control of your work and start each week with a clean slate. Not only for your own peace of mind but also to help you keep up with your deadlines and reduce the potential for stress as those tasks build up throughout the week.
But how do you go about wiping your work slate clean? Read on to discover how Spike can help you clear your to-do list so you can rock your best Monday-self without the specter of last week's work hanging over your head.
Start with Spike
Today, our task lists are tied inextricably to our email. It's where 99% of our jobs start. Whether it's a request from a colleague, client, or customer, organizing your email allows you to take control of your to-do list at its source.
Spike's 21st-century approach to email brings together everything you need to stay productive in one place. For instance, instead of throwing new jobs onto your current to-do list, you can simply pin work request emails and they will gather at the top of your inbox. After you have cleared your task list for the week, you can quickly and easily reference what's up next.
For deadlines on the distant horizon, Spike's snooze feature gives you another genius way to organize work requests. Once you've received a request for work and acknowledged receipt, you can simply set the mail to snooze with a specific date and time. Your mail will "snooze" away until the time you set, and Spike will just bring it back up to the top of your inbox when you need it. It's quick and intuitive and allows you to concentrate on clearing your to-do list instead of getting distracted with next week's workload.
Set Your Deadlines and Track Your Time with Calendar
Everyone works for a deadline. Managing those deadlines when you have a long to-do list, however, can be the enemy of productivity. It's all too easy to forget your priorities and get caught up in administration at the expense of the really important stuff. Bringing a little structure to your task list can do wonders.
Spike's integrated Calendar allows you to add tasks and project deadlines directly within your email, so you can stop switching between apps and save yourself a bit of valuable time! To help you manage your deadlines more effectively, add projects in your calendar for an overview of when you need to start and finish particular tasks. It acts just like a to-do list, but everything is laid out logically by date and time.
You can combine your calendars from different email accounts too—so if you have projects associated with different email addresses, you can get an instant overview of everything in one place. You can even bring together both your personal and professional lives with Spike's unified calendar—so whether your weekly tasks involve taking the car in for a service or rocking your most creative problem-solving skills on your next big presentation, you can complete your to-do list from one, central location.
Tag Emails and Important Files
Organizing your project resources, files, and emails effectively is another surefire way to clear your to-do list. Get tagging with Spike and you'll have a foolproof system in place that's bound to push your productivity to new heights. Simply right-click an email or file associated with a particular project, use the Tag option, and write a memorable project name or title. When you need anything associated with your new tag, simply search the project name and everything will be displayed on the same screen. It's quick, simple, and super-intuitive.
Delegate or Pass on Your Tasks With Groups
Spike Groups are the easiest way to collaborate with your colleagues. Whenever that to-do list is looking a little overloaded, it might be time to think about getting some of your trusted team members on the job. Set up a Group for particular projects and reach out to your colleagues when you need a little relief. It's probably the easiest way to clear your task list—assuming you get on well with the people you work with that is!
Stop Procrastinating & Be Realistic
Two things that you can do for yourself: Stop wasting time and set yourself realistic expectations. There's no doubt that we're all guilty of both at some time or other, and both can be pretty self-defeating when it comes to completing a to-do list. Thankfully, Spike brings together plenty of time-saving tools designed to keep you focused and boost your productivity. You can seamlessly attach files from the cloud, preview attachments directly within your email without downloading them, find emails and documents in an instant with Advanced Search, and create customized email response templates for when you just don't have time to answer.
Download Spike today and discover how you can clear your to-do list using our fresh approach to email management and our convenient time-saving tools.
Updated 10/24/2021
You may also like