Spike – The Best Google G Suite Alternative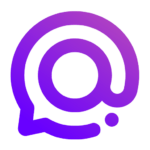 By
Spike Team
,
Updated on December 08, 2021, 7 min read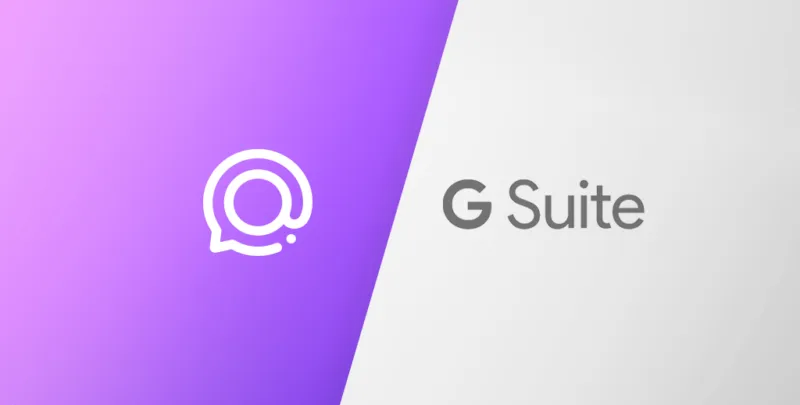 Word on the Silicon Valley streets is…Google is stepping up its efforts to unify its G Suite tools into a single platform that can compete with the likes of Slack, Microsoft Teams, and other popular productivity and communications apps. The goal is to bring Google Drive, Gmail, and Hangouts together, creating a service that consolidates its most popular standalone apps into a centralized user experience that makes your life so much easier.
Sounds great right? But why wait? After all, if you're looking for a G Suite alternative that already does all of that (and more) then Spike has got your back. In fact, we're one step ahead of Google at every turn, and we've got all the tools you need to boost productivity, communicate and collaborate effectively, and manage your day effortlessly. Read on to discover what Spike can do for you and give the app switching a rest.
Spike — A G Suite Email Alternative
Google's priority is to bring its popular but slightly clunky email app in line with its other tools—creating an all-in-one solution for communications, schedule management, and collaboration. But to be honest, we think they're a little late to the party, and simply sticking on a load of extra features onto an already tired-looking email app is kind of missing the point.
Spike does things differently—and we've rebuilt email from the ground up so that all of your most important tools and applications play together nicely. They're not simply an afterthought designed to lock you into the Spike app, they're a fundamental part of the way we see your workflow developing. We know what you need, and we know you want it all to function seamlessly.
At its core, Spike is powered by email. However, we're not talking about the ugly, unintuitive email of days gone by. Oh no. Spike is email reimagined for the 21st century. We've redesigned your inbox so you can really connect with people as if you were right in front of them. And thanks to our synchronous/asynchronous approach to communication, you can be responsive and instantly interact with people through real-time chat, or you can stay focused and deal with your emails a little later. Spike is made for both, and it's versatile enough to excel whichever way you prefer to work.
Put simply, Spike is the G Suite replacement you DON'T have to wait for—with everything integrated into one app. Here's how the two compare.
Communication
| | | |
| --- | --- | --- |
| | Spike | G Suite |
| Email | Conversational Email available on smartphone, desktop, web browser. Supports multiple email addresses | Gmail only available on smartphone or web browsers. One email address per open instance |
| Instant Messenger | Directly in your Spike Inbox | Download separate Google Hangouts app or use web browser |
| Voice Calls | Directly in your Spike Inbox | Download separate Google Hangouts app or use web browser |
| Video Calls | Directly in your Spike Inbox | Download separate Google Hangouts app or use web browser |
| Conference Calls | Unlimited participants and minutes | 60-minute time limit, 100-participant limit |
| | | |
| --- | --- | --- |
| | Spike | G Suite |
| Documents | Share and preview documents directly within your Spike Inbox | Google Drive, Docs, and Sheets et. al. |
| Notes | Powerful collaborative Notes in your Inbox with inline comments/ conversations | Download separate Google Keep app |
| Group | Group chats integrated directly into your Spike Inbox | Download separate Google Hangouts app or use CC/BCC function |
Spike




G Suite




Email Management




Priority Inbox and sorting emails by contact. Multiple email addresses integrated into your Inbox.




Conventional email management tools




Tasks




Powerful Task management and To-Do lists in your Inbox




Google Tasks as part of Gmail




Calendar




Same screen as your Spike Inbox for




easier scheduling




Separate app or web browser for calendar




File Organization




Find files instantly with Super Search and preview files directly within your Inbox with File Manager




Separate Google Drive app or web browser



A G Suite Hangouts Alternative That Has it All!
You heard us right. We've brought together email and real-time messaging, alongside voice and video calls, to make Spike the perfect alternative to G Suite Hangouts. Spike Groups does it all, and when you compare it to the existing functionality of Hangouts, you're going to love what it can do.
Groups lets you connect with your team with ease, giving you a shared space from which to work. You can chat in real-time, share files and documents AND preview them directly within Spike itself. You can also record voice messages or connect instantly with video and voice calls, giving you multiple ways to communicate depending on your preference or requirements.
However, Groups goes much further than this. Spike gives you the functionality you need to quickly and easily set up collaborative Notes and Tasks, inviting everyone to work together on the same page–literally. Drag and drop files of all types, images and videos in a cinch to create a space-saving, secure bank for all your work materials. Create and manage checklists, tables, to-do lists and anything else you need to collaborate and work together efficiently. Everyone you invite can access your shared documents, and changes are made instantly so that your team is always on the same page. And this all happens right from within your inbox, so you never break your workflow by having to switch apps or screens.
But let's not forget the best part! Anyone can use Spike. You don't HAVE to have a Gmail address to use our G Suite alternative as your communications hub, you don't need to download a separate app, and you don't even need to be on the same platform. We've retained as much functionality as possible when connecting to non-Spike users, so you can communicate seamlessly just like you would with any standard email app. We're all about independence, freedom, and choice, and we want you to discover your unique flow without the inconvenience of being locked-in to a proprietary platform such as Slack or Hangouts.
It's Not Just an App, it's Your Entire Workflow
While Google is busy sorting out the nuts and bolts of its unified workspace, Spike has just gone ahead and developed all of the tools you need—and it's ready to use now! That means you can optimize your workflow today through collaborative Notes, To-Do's, and a whole host of other tools. They're all part of the Spike app, which means jumping between different tabs, screens, or user interfaces is a thing of the past.
Our Google G Suite alternative is designed to help you push your flow to the next level. The Spike Calendar lets you keep up with your scheduling, dynamic Notes and Tasks keep your workload front and center, seamless communication tools ensure you are on point with all of your projects, and the powerful File Manager gives you access to everything you need when you need it. It's your entire workflow, consolidated into a single app.
Using a separate cloud drive for shared documents already feels soooo last century. Spike allows you to collaborate in a shared document right within the app. You can forget sending links to documents or files, and find everything you need in seconds with Spike's Super Search and tagging or pin features within all mails and documents–even shared ones! It's quick, simple, and so intuitive that even James the office cat could probably chip in!
When it comes to tasks, our G Suite alternative has everything you need to manage, motivate, and make your workday more efficient—whether that's with your own personal workload or that of your team. What's more, it's compatible across all your favorite devices and operating systems, so you can stay connected both in and outside the office.
Ok, so we don't know exactly what Google has in store for G Suite just yet, but we can guarantee that once you start using Spike, you'll give up waiting for the latest Google updates! All your favorite features are already built-in, and they're made to fit around the way you work today—not the other way around.
To discover how Spike can boost productivity and champion 21st-century collaboration, download the app today. If you love it (and we know you will) drop us a tweet @SpikeNowHQ and tell us how you use Spike to make your day more productive and liberate your flow!
You may also like