Spike - A Real Alternative to Newton Mail
By
Spike Team
,
September 23, 2019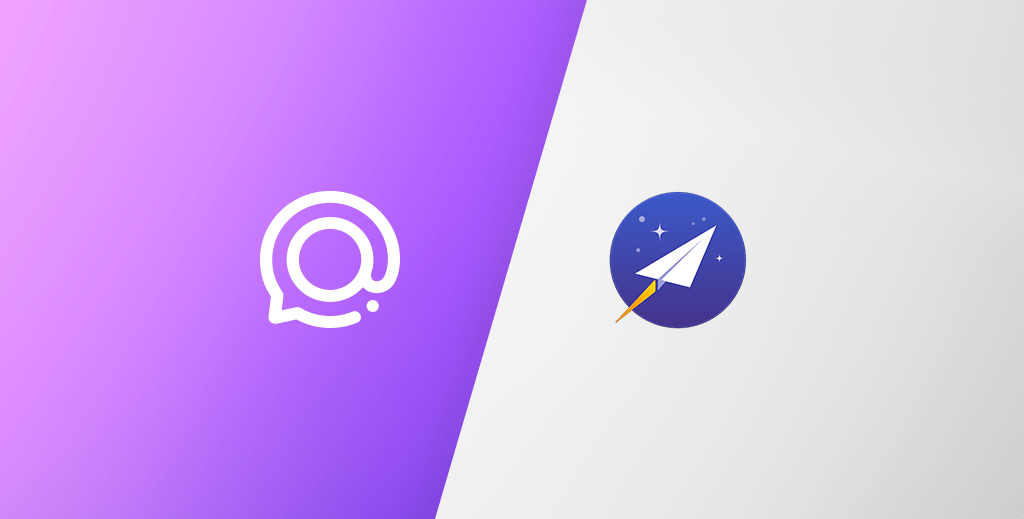 Newton mail's rollercoaster ride over the past few years seems to be finally coming to end—with the announcement that both parent company Essential and it's alternative to the CloudMagic original will be closing down for good. This comes a little more than a year after Essential Products resurrected the Newton email app from the death grips of CloudMagic, and today, it seems that Newton users will have little choice other than to move on after the April 30th server shut down.
While it's always been a little niche, Newton email's reviews were always on point, and for Mac users in particular, it was definitely a favorite. However, the app's ill-fated story goes back to September 2018, when developers CloudMagic announced that it was closing the book on Newton (for the first time), leaving many users feeling pretty disappointed.
Essential took up the reigns and tried it's hardest to keep Newton Mail alive, but even with the addition of new features, the company's alternative to the original Newton simply couldn't keep pace with the fast-changing face of email. Much like it's promising smartphone, the final product failed to live up to the hype.
Perhaps its relatively high prices compared to other services was the problem, or maybe ownership changes lead to uncertainty within its customer base.  Whatever the case, increasing numbers of former users went on to find Newton email alternatives, and as the competition embraced today's most popular operating systems, the Newton email client's USP as one of the best cross-platform email apps became less important.
However, for anyone still aboard the Newton email boat, don't worry. Spike has a 21st-century alternative that will rock your world. Discover how Spike is changing the face of communication and collaboration for good—you'll wonder how you ever lived without it!
Spike vs Newton Email
The latest Newton mail does things a little differently to most email clients, and this is among the reasons that many former users are happy to see it's return. Developers have introduced a Tidy Inbox that helps you prioritize certain emails, alongside snooze, send later, and read receipt features. It also offers limited integration with other apps to streamline your file management and give you the ability to save emails to other apps.
However, all of these features came at a price, and with yearly subscriptions running at $49.99/year, Newton email was never free. Email is something that most people use every day, and paying a premium for features that can be found in most email clients is perhaps one of the reasons that Newton remained a niche product.
Spike, however, combines all of the above and more—and the best part? It's completely free for personal use. We've brought together all of your favorite features (and a few you never knew you needed) into a single app that allows you to manage your email effortlessly, plan your day efficiently, and collaborate creatively. Let's take a look at how the two compare.
| | | |
| --- | --- | --- |
| Feature | Spike | Newton |
| Inbox | Priority Inbox | Tidy Inbox |
| Messaging | Conversational Email turns your existing email into chat-like conversations | No instant messaging |
| Team Chat | Groups allows you to create customized spaces for collaboration | Standard CC and BCC features for connecting multiple people |
| Calendar | Integrated directly into the Spike app and available on the same screen as your email | Companion calendar app. Only works on iOS |
| File Management | Access files from the cloud and preview directly within your email | Cloud access but no preview feature |
| Security | Encrypted Email Messaging | HTTPS |
| Platform Availability | Mac, Windows, iOS, Android, and web browser | Mac, Windows, iOS, Android |
| Pricing | Free for personal accounts | $49.99/year |
Reasons to Choose Spike as Your Newton Mail Alternative
While it is clear that Newton shares a few similar features with Spike, as a Newton alternative, Spike pushes the envelope of what can be achieved within a single email app. Our advanced feature-set goes the extra mile, and for Newton users concerned about future development, we can guarantee that Spike is in for the long haul. Take a look at why you should choose Spike as your Newton alternative and how Spike is delivering the future of email…today.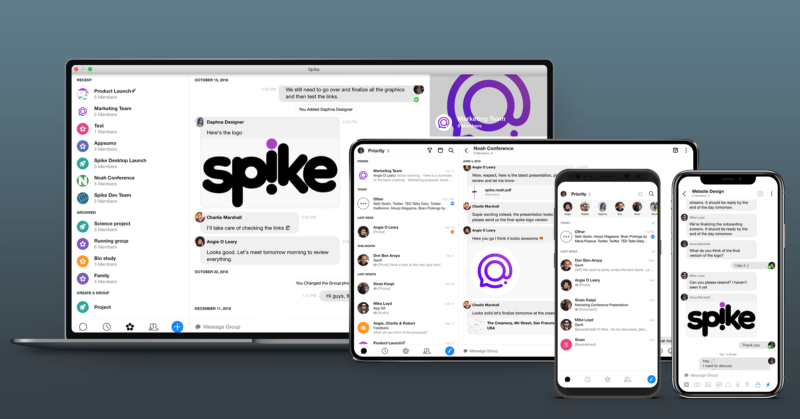 Image: Spike
Conversational Email ➡️Conversational Email is the bomb! Spike has entirely redesigned the way you communicate by combining the best parts of email and instant messaging. We've ditched the headers, signatures, and confusing threads to make your entire inbox more…conversational. Everything you need is found under each contact, and you can jump right back into the chat at any time.

Priority Inbox ➡️ While Newton mail's Tidy Inbox follows a similar concept, Priority Inbox from Spike gives you just a little extra. All your most important emails are pushed to the top of your inbox, while other, less important mails go to the "Other" inbox. However, unlike the Newton version, Priority Inbox takes care of all of this automatically. It's a smart inbox with real brains, and it allows you to customize and refine which emails end up where!
Real-Time Email Awareness ➡️ Conversational Email is all about giving you a heads up, and to do this Spike's introduced real-time email awareness. At-a-glance icons at the bottom of each message indicate when an email has been received and read. Feel like you're having a conversation with a real person, by seeing when they're replying. Both audio and visual notifications will keep you aware of what's going on at all times, just like your favorite instant messenger.
Groups ➡️ CC and BCC are dead. Groups is the new way to collaborate creatively and chat with your team. Groups allows you to create spaces for any number of people for any reason. It works through your email, so anyone can join – even if they're not a Spike user.
Calendar ➡️ Calendars are super useful for scheduling your time, and having your calendar on the same screen as your email makes everything that much easier. Spike's Newton alternative doesn't discriminate by operating system, so everyone can get on board with the same great features.
Spike – The Ultimate Alternative to Newton Mail 
When it comes to Newton email vs. Spike, there can only be one winner. Spike offers all of the same, or similar features and much more besides. Increased security and reduced silos of information can help keep your most sensitive communications safe and boost productivity at the same time. Additionally, it's all integrated into a unified workspace, to save you the headache of constantly switching apps.
Oh…and did we already mention that it's free for personal use? Spike is the perfect Newton alternative for anyone who hates having to cough up the cash for a tool so integral to everyday communication and collaboration.
Download Spike today on mobile and desktop or try out our web browser version for the best Newton alternative around. Alternatively, check out the Spike blog for more information on our latest updates alongside a wealth of productivity tips and tricks.
Wanna hear what users think? Check out this in-depth review of Spike complete with screenshots and annotated walkthroughs from our new friends at Markup Hero.