Your Best Workday - Starting with Spike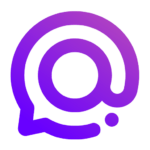 By
Spike Team
,
Updated on March 04, 2021, 6 min read
Spike LOVES email—but it REALLY needed an update! That's why we've redesigned your Inbox from the ground up and brought together all of the tools and features you need.
The days of endless app switching between your notes, calendar, group chats and email are numbered. It's time for something more streamlined, more intuitive, more human. Everything in our single, unified platform is delivered to you in your Feed, integrating our Calendar, Tasks, To-Do Lists, Video Calls, Groups, and so much more.
*sound on ?
Spike strips away the outdated and unnecessary clutter, leaving you with simple, chat-like messages that are easy to read and allow you to focus on what's important—people! It's the power of Email combined with the simplicity of a messenger app, and it's got everything you need to create, collaborate and coordinate.
It's Email for the 21st century, and it's about to push your productivity to a whole new level.
Conversational Email
At the heart of Spike is Conversational Email. Designed to encourage more natural conversations by getting rid of repeating subjects, signatures and the formalities of conventional email, you can focus on communicating like you would in the real world—with a person rather than a stack of information.
Spike utilizes regular email accounts, so it doesn't matter whether you're talking to a non-Spike user, you'll still get the same great chat-style interface. Of course, the experience is amplified between Spike users, but keeping it open allows you to use a single platform to communicate with clients, team members, family, friends—in fact, anyone you want to!
While the instant messenger-style format of Conversational Email gets chat flowing, Spike puts the content first, but if you're more comfortable seeing a "traditional" email format, just click a message and it will expand to show everything you'd expect from 21st century email's older siblings. The same can be done when composing an email, with a single click giving you access to a full toolbar of formatting options.
What's more, Spike's Inbox integrates email features that would otherwise require external plugins such as indications when your email has been received and read by the recipient (even if they aren't using Spike!). And, if you aren't quite ready to send the message, you can schedule it to auto-send at a time and date of your choosing. Additionally, Spike's secure email gives you the privacy (and peace of mind) which is so hard to come by with many messaging applications. Spike users can read these AES256 encrypted messages seamlessly in their inbox.
Three Conversation Modes for your Inbox
Emails are traditionally sifted into "boxes"—Sent, Outbox, Inbox, etc. But, realizing that this isn't really the way human beings communicate, Spike has developed three unique Conversation Modes to customize your experience: People Mode, Inbox Mode, and Subject Mode.
People Mode
People Mode organizes your emails by contact, mimicking the way we actually have conversations – using individuals as rather than topics. When using People Mode, Spike creates one long thread for each contact you're corresponding with, so you can just tap on a person, start talking, see previous messages and any shared attachments.
Inbox Mode
Inbox Mode mimics your traditional inbox, dividing messages into the classic "inbox" and "sent". It allows users to adjust to the innovative chat-style messages while using a more recognizable sorting method.
Subject Mode
This option separates messages by dividing each new email subject line into a new thread, allowing you to quickly and easily keep track of messages according to topic. Subject gives you traditional organization while moving to conversational Email.
Priority Inbox vs Other Inbox – Focus on the Important Things
Regardless of the Conversational Mode you select, you can utilize Spike's powerful Priority Inbox, which separates important emails from everything else. This means that less important messages (like all those newsletters and digital receipts) are sent to your "Other" feed, while urgent emails come to your "Priority" feed, allowing you to focus on what's important now, and deal with everything else when it suits you. Or, if you don't want to go through emails one by one, you can use Spike's Bulk Actions to deal with batches of emails at once, saving you time and energy.
Like the Conversational Modes, if Priority Inbox isn't your thing, it's simple enough to switch back to one single message feed that contains all your emails.
Smart-Scheduling with Spike Calendar
Spike allows you to unify all your calendars into your Inbox, so you no longer need to switch between different apps, programs or devices to stay on top of your personal and work events.
Create, schedules or manage private/shared events and get notified all without leaving your inbox. With Spike, you can even respond to events in seconds right from within your feed—you don't have to open a message to RSVP, you can add it instantly to your calendar from the pop up.
Group Chat for Everyone
Team collaboration is a key part of any work or social environment, and trying to keep track of group messages across multiple platforms can be exhausting. Even worse, try keeping up with a group email thread with a tail of signatures, attachments, and missed messages so long it takes you ten minutes to scroll through it.
Spike has simplified team chat with Groups, which allows you to create a group using email addresses (regardless of whether the recipients use Spike) to plan, manage and execute together quickly and in real-time. All in a chat-like format right from within your inbox.
Spike doesn't lock users into platform-exclusive groups, but rather gives people a tool that reflects what they actually need—the ability to collaborate with anyone, anywhere, in as clear and quick a way as possible.
Spike Notes & Tasks
No more flicking between paper notes, desktop notes, your phone and whatever cloud platform/s you're currently on, you can now write personal or collaborative notes from within your Inbox using Spike. Capture anything from inspirational snippets of that novel you're writing to videos, GIFs, images and more. Share them with anyone for instant collaboration, even if they aren't a Spike user. Every change that you (or your collaborators) make to the Note will be updated in real-time across all your devices – desktop, mobile and web browser.
Most of your tasks are probably already stashed in your inbox—familiar with leaving an email 'unread' so you don't forget about it? Well, Spike has integrated a task manager into your Inbox, so you can have personal or collaborative tasks updated in real time across all your devices. Create a Spike Task, then mark it as Open, In progress, and Done as you work your way through it (or as Stuck if you need a little help). What's more, you can Snooze tasks, as well as emails and Notes, until it suits you, rather than having a stack of unread messages clogging up your inbox—it's not lazy to schedule things, it's efficient.
Tasks can be as simple as a single header – "Buy Milk" – or combined with Spike's To-Do list function to break down bigger projects into more manageable parts. Share these with your team for collaborative editing, a detailed edit history, and real-time updates to really boost your productivity.
Instead of looking at digital communication and seeing how humans can fit in, Spike has looked towards how tech can work for real people. That's why we're bringing together powerful communication, collaboration and productivity tools into a single unified platform, whilst also keeping it open enough so that users are able to successfully work with anyone that has an email address. By combining all of your tools into a single app, we create a Feed of all of your work so you're always able to understand what needs your attention next.
For more information on how to use Spike's many features to boost your productivity, collaboration and communication, and for tips and tricks on everything from remote work to note taking, head over to the Spike Blog.
You may also like