Spike Notes - The Perfect Kanban Alternative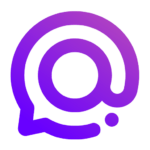 By
Spike Team
,
Updated on February 24, 2021, 6 min read
Kanban… it's all the rage. Everywhere you look there's someone banging on about the benefits of Kanban. There are a million different apps based on its methodology…and maybe even a few old school boards around somewhere. So, if this is the first time you've heard of it, where have you been hiding?
Its literal translation from Japanese is, in fact, signboard or billboard, and it has its roots in the manufacturing industry—specifically the shop floor of Toyota factories in Japan. Today, however, you'll find Kanban apps in use across a huge variety of industries, from the smallest tech startups to the boardrooms of the largest multinationals.
However, while it might be the latest darling of office productivity, with fans across the globe, it's not for everyone, and at least for the moment, there's plenty of hidden Kanban haters just waiting for the latest fad to fade away—you might even be sitting next to one right now! However, if Kanban is simply not doing it for you, how are you going to keep up with everything you need to do? How will you keep your team on track and coordinate multiple tasks across the office or even the world?
Well, we've got two words for you. Spike Notes. It's the ideal Kanban alternative if you're simply not a fan, and it's got plenty of tricks up its sleeve when it comes to seamless project management and team collaboration. Read on to discover how Spike Notes is the only Kanban board alternative you'll ever need.
Kanban Apps – Only as Useful as the Weakest Link
Trello is perhaps the most well-known app using the Kanban approach for project management, but it's certainly not the only one. The only problem is, despite Trello's popularity, it depends very heavily on everyone's continued input in order for it to work efficiently. That means managing the project can be almost as much work as completing the tasks themselves.
Very often, Kanban boards require someone to take responsibility for ensuring that each element is up to date. That means regular team meetings to gather updates, plus the daily admin of moving tasks to the next stage of the project board. Additionally, staff new to Kanban will need training and guidance on how to use it effectively. Kanban is only ever as useful as its weakest link.
Spike Notes, on the other hand, are completely intuitive. You don't need a centralized manager or responsible admin, you don't need any special training or guidance, and you don't need to hold a meeting or organize a call just to check up on what everyone's up to. Our Kanban alternative is designed to fit seamlessly into the way you work today, and it's as easy as using email.
Now, instead of setting up complex boards and constantly referring to separate apps, you can keep up with all of your collaborative projects directly within your email so you never break your workflow. Simply create a Note, add all the project information you need, and invite everyone on your team–even if they don't use Spike.
Easily set up tables, to-dos, checklists, and drag and drop all types of files which can be previewed directly within the Note. Additionally, the whole team can update and contribute as the project progresses with real-time updates. It's a truly democratic way to manage a project, and as a Kanban alternative, it really works.
Kanban and Agile – It's All a Bit Stiff
Kanban's association with the Agile methodology is among the many reasons for its current popularity. Agile has become the de facto king of project management in software development firms, however, it has now also made its way into countless other industries. For many people, transferring Agile's success seems like a no-brainer, however, it can all be a bit stiff when it comes to certain workflows.
Rigidly sticking to Agile methodology through the use of Kanban boards means two things—less dynamic thinking and less responsive action. Particularly for smaller projects and small teams, the Kanban board is poorly suited. There's a certain "critical mass" required to make it effective, and when you have smaller jobs that are likely to change, the Kanban board very quickly becomes awkward and messy.
Kanban also assumes stable and often repetitive plans that vary little as the project progresses. This means that for any project that evolves and develops, either through client requests or in response to changing requirements, Agile and Kanban are often unsuitable. For example, one card or task may breed many smaller cards or tasks, splitting your team's workflow across countless mini-to-dos that very quickly become unmanageable. Individual team members can overcomplicate the board in this way, leaving everyone confused about what needs to be done.
Additionally, most Kanban boards won't support timeframes or deadlines, they are simply a way to identify at which particular stage any given task is at any given team. This means that team leaders need to constantly remind collaborators as to deadlines or ascertain when a task will be ready in order to plan for the next phase.
Spike Notes side-steps these issues by keeping everything you need to move a project forward front and center. Spike's Kanban alternative is responsive enough to change as your project does, and your whole team can update your shared Note and receive real-time updates that are moved straight to the top of your inbox so you never miss them, ensuring that even smaller jobs and projects can be easily managed.
Spike Notes – Intuitive, Responsive, Remote
Spike Notes is a new way to run projects using your email as a management hub. It's easy, responsive, and perfect for collaboration both remotely and in-office. As a Kanban alternative, it's got everything you need and more, and it's all found within a single app.
Monitor your inbox, create, edit, collaborate on projects, chat, and share all kinds of files from one place. That means no more multiple apps, windows, or tabs are needed to get work done. Your workflow stays constant and is only interrupted when you want to step out for lunch or browse social media.
Schedule project deadlines in your calendar, set up a Note containing the information everyone needs, assign tasks using checklists and to-do's and get everyone on the same page with collaborative notes that make project management a breeze. You can chat in real-time about your Note in a sidebar conversation, leave comments for other team members to address, and drag and drop files (PDFs, XLS, video, images, and more) for reference.
Need reminders about who is doing what and when tasks are completed? Unlike Kanban boards, each time your collaborative note is edited or updated, it will ping directly to the top of your inbox with real-time updates. Even better–all changes are automatically synced across all devices–so you know where you stand no matter where you are physically. You can even browse a detailed history of changes and inputs that are made, so you know when someone has worked on the Note, whether it be a team member in Tokyo or one in Austin. It's all built into Spike's unified workspace using the power of email, keeping you in the zone.
Finally, as a Kanban alternative, Spike Notes delivers what Kanban can't—it brings teams together. Rather than simply populating a board with tasks, sending impersonal emails telling your team to "get $h!t done", and then expecting the work to magically meet your exacting standards, Spike Notes encourages closer working, real human communication and responsive and dynamic problem solving, alongside a way of working that encourages flow and ditches the many distractions that creep into your day.
For more information on how Spike is the perfect alternative to Kanban boards, check out the blog today. Alternatively, let us know how you work best @SpikeNowHQ—we'd love to hear how you optimize your projects so we can design the tools you need to do it better.
You may also like