Top Basecamp Alternatives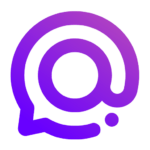 By
Spike Team
,
Updated on January 05, 2022, 6 min read
Basecamp has been one of the most popular project management apps since it was released back in 2004. It was developed by 37Signals that renamed itself Basecamp in 2014 as it sought to focus solely on that platform.
Before we dive into looking at tools like Basecamp, we need to define what project management is, what function it serves, and how to define success.
The team at the Project Management Institute has an obvious explanation of how to define project management. They claim it's the use of specific knowledge, skills, tools, and techniques to deliver value to a particular group of people (organization).
Good project management is critical to the success of any organization as it keeps everyone moving towards the desired outcome. By clearly defining what success looks like for a project, a well-defined project management process will provide teams with a clear path to a successful outcome.
Basecamp has long been the favorite project management tool for many organizations (small and large) as it's easy to use, reasonably priced, and generally does a great job of keeping everyone organized. However, if you're looking for Basecamp alternatives due to the negative press around the company, lack of native desktop applications, or a desire to simplify your tools, keep reading as we've rounded up the top free basecamp alternatives. We've done all the research to save you time, so read on to find the perfect project management tool for your needs.
The Best Features Basecamp Alternatives Should Have
•

Time Tracking

The most valuable resource in your organization is your people. Your people can accomplish the most, but they also likely consume the most capital as well. Therefore, features that can help people manage their time efficiently are key for any project management tool. When you can track time, you can ensure that capital is deployed in the most effective manner regardless of whether you're working for external clients or internal projects.

•

To-do lists

To-do lists are a critical part of a free Basecamp alternative because that's how tasks get done. Every project is ultimately broken down into multiple tasks that employees must complete. Tracking tasks inside of a project management system is critical.

•

Small business collaboration tools 

Collaboration within a team is critical to the success of a project. When teams can't collaborate, they're all yelling at each other digitally without hearing what the other person has to say. When collaboration happens, everyone shares in the collective decision-making and brainpower of each other. An ideal Basecamp alternative solution will have collaboration tools at the heart of the solution.

•

iPhone and Android apps

If you're on the hunt for a free Basecamp alternative, make sure that solution includes mobile apps for iPhone and Android. Productivity and project management shouldn't be tied to a desktop or a laptop. The top Basecamp-like solutions likely include apps to stay productive on the go.

•

Comprehensive team member management

Onboarding management capabilities in your project management tool will become more important as your team grows. Project management tools need to allow for easy addition or removal of team members so that as your team changes, you can keep control of your licensing costs.

•

Powerful search options 

Powerful search capabilities that speed up your productivity are crucial for any tool that can replace Basecamp for project management. Basecamp includes a powerful search engine, so any tool that replaces it should enable you to easily find files, people, attachments, notes, etc.
Spike is the top tool to replace Basecamp as you search for alternatives. It includes all the essential tools you need to manage your day, becoming an all-in-one digital workspace that includes email (in a chat-like interface), calendar, document sharing, contacts, notes, video meetings, and voice messages.
With Basecamp, you still need a tool for your email, and that is where Spike shines. Instead of needing to employ both an email solution and a project management solution for your business, Spike combines them both into a single tool and then builds a productivity layer on top. Spike includes all the features and capabilities you need to replace Basecamp.
Spike has video meetings and audio calls integrated right into its workspace, so you can even ditch your current video conference tool and cut down on app clutter. With Spike, you can go from separate platforms for email, project management, and video conferencing needs and roll them into a single digital workspace.
As we mentioned, powerful search capabilities are at the heart of a Basecamp alternative. With Spike, all the attachments you've ever sent, received or shared, can be searched by keyword, subject, or by a particular person. You can layer on filters by person, tag, keyword, or file. Spike also makes it easy for business customers to onboard new employees and remove existing ones as well.
Spike lacks a dedicated time tracking solution, but many users have found that documenting their time in a Spike Note that's shared amongst their entire team is an effective way to manage their time.
Spike is the first collaborative email platform that helps teams of all sizes connect, create and collaborate in order to accomplish more. Spike is available for all platforms including web, desktop, and mobile.
2. Asana
Asana is a popular Basecamp alternative for many small and large businesses. It includes robust task management and collaboration options, but overall, its built-in project management functionality is lacking. Asana focuses on third-party app integration to round out its feature set.
One of its best built-in features is the Gantt chart that makes it easy to visualize each step in a project. Many managers love the workload feature in Asana that makes it easy to visualize how tasks are spread out amongst your team.
Basecamp is an easy tool to understand and start using, and that's our biggest complaint with Asana as a Basecamp alternative. The basic to-dos and tasks are simple, but once you start to integrate more features, there is a steep learning curve for new users.
Asana also lacks the chat/email/video functionality of Spike, so you'll need to deploy another tool to communicate with external clients.
3. Wrike
Wrike is another web-based collaboration tool for businesses that provides a blank canvas that allows you to organize your team by folders, projects, and tasks, with drag-and-drop functionalities and a handy timeline to keep an overview of everything that's in progress. On the premium versions, you get time logs alongside advanced analytics and Gantt charts to help you monitor the progress of larger projects.
Unlike Spike (that includes built-in email/chat), collaborating with your team in Wrike is done by commenting on specific tasks and through the integrated inbox. A downside of this feature is that it's yet another inbox for employees to manage.
Wrike lacks built-in video conferencing capabilities, so when your team needs to talk in real-time, you'll need to deploy a dedicated solution that will raise the cost of your projects.
Summary: Best Basecamp Alternatives
As your team seeks to upgrade its project management tools and move away from Basecamp into a more comprehensive solution, be sure to review our checklist of requirements. Go into your research process looking to simplify the number of tools needed for essential project management. Any new tool should include time tracking, to-dos, collaboration, mobile apps, team member management, and powerful search capabilities.
Spike combines all your project management tools with email, video meetings, audio calls, and voice messages in your Inbox.
You may also like