How Spike Keeps Remote Teams Connected and Productive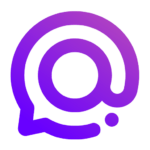 By
Spike Team
,
Updated on March 19, 2023, 6 min read
Remote work is here to stay, and it brings benefits to employers and employees alike, but it's not always easy to stay productive, connected, and keep projects moving ahead. For employers, working remotely means you need systems in place to enable you to unlock communication, keep projects on track, and get visibility to understand how your organization is moving ahead.
For employees in an organization, remote work brings new challenges: understanding what's expected of them, how to communicate what they're working on, staying motivated without in-person contact with their team, and meeting deadlines.
---
Discover More:
Unified Communication for Small Business
---
Spike is the cornerstone for over 150,000 teams that have transformed how they work. So how does Spike keep remote teams connected? Let's break down each of the core features of Spike to see how it unlocks remote work productivity.
Bring Your Team Together with Internal Chats
Every organization has email, but not every organization uses it well. Email is the ultimate tool for remote teams when paired with the right app. Spike transforms your old and slow email service into a powerhouse chat tool that works at the speed of an instant messenger app.
Instead of using (yet) another tool for team chat and still using your inbox like it's 1999, Spike takes the best of a dedicated team chat service and builds it right on top of your email. The best part is that Spike can be used with people who are using traditional email apps as well. You'll be chatting with Spike on your end, and they will be responding on their end.
We call it Conversational Email, but it'll quickly become just "email" to you.
Keep Track of Workloads and Customer Experiences in Group Chats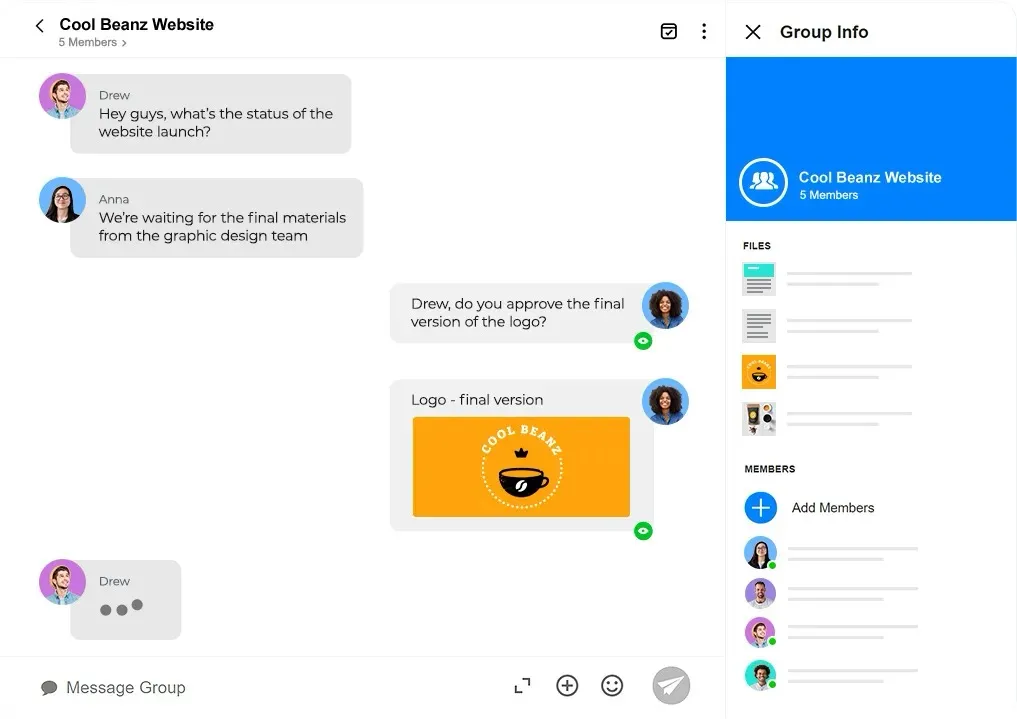 Spike's Group Chat feature is one of the "lightbulb" moments for many remote teams as they can finally see how it brings the best of team chat to email.
Groups bring clarity to endless email threads. Groups are the fastest and easiest way to collaborate with your team. Spike lets you instantly create a Group for any team, project, or client—anything that's relevant to your business—and collaborate just like you would face to face.
Inside a Group, you'll have all of your messages, files, comments, notes, and more. Of course, as your group usage grows, you'll likely need to rely on our super search to find things, but it's always at your fingertips whenever you need it.
Shift to chat mode with your group instead of endless email threads
Track Tasks to Keep Projects Moving Forward
Knowing how projects and tasks are moving forward without constantly asking is a significant make-or-break moment for remote work. In addition, managers need to understand what their teams are working on to report KPIs to upper management.
When teams are in the office, managers can easily catch up with their teams in the breakroom or water cooler. However, for remote teams, there is no breakroom, so people end up on countless video calls recapping statuses which in turn slows everything down.
Spike's built-in task tracker and collaboration functionality is the solution to getting managers the information they need. The Inbox already contains most of your tasks anyways, so Spike is the best place to keep everything together. Rather than switch between apps to create tasks, do it all in a single app so you can focus less on the "apps" and more on the action.
Because everything in Spike is collaborative, it can be shared with anyone on your team, so they keep up with progress, blockers, needs, and more – without needing to check in with you. It can all be done using asynchronous communication.
Create Impromptu Video Meetings and Get Instant Feedback
While we love asynchronous tools here at Spike, there are times when you need to chat on video to get feedback or work through a problem. Spike recently added video meetings to your Inbox to round out the service to work best for all forms of communication.
With Spike, you can start or join a Video Meeting with just one click. In addition, Spike allows you to go from text to a video call, all from your inbox, without switching apps. As a result, Spike is the first app that combines all forms of team communication in your Inbox, which works seamlessly both internal communication and externally to your organization.
If you work with colleagues or clients not using Spike, they can still use Spike's Video Meetings feature without needing to download an app, install a plugin, or create an account. It works with 1:1 meetings or group meetings as well.
Spike puts privacy at the forefront, so you always have the option to leave your camera off to create an audio-only call. Bonus feature: it supports screen sharing for sharing your latest design mockup.
Find Everything with Super Search
The downside of moving everything in your work life to digital is everything in your work life is now digital. As you add more things to your Inbox, you might have trouble finding everything. Your Inbox contains all your messages, files, Tasks, and Notes, so you need the ability to find everything you need and find it fast.
Spike provides you with a super search with an advanced file preview right inside your Inbox. Front and center. It makes finding the correct file a breeze. Now you can visually preview all files (even large email attachments) ever sent by someone, without having to open emails one by one.
Spike's super search can locate contact information, audio files, videos, documents, cloud files, images, and GIFs—they are all laid out in front of you. No need to download what you don't want.
Have an Asynchronous Phone Call with Voice Messages
Sometimes you need something in between a phone call or video meeting, but more than an email or chat. Spike's Voice Messages feature is the perfect tool for these situations. You don't need to interrupt someone's work to leave them a message. Spike can record a voice message on the desktop or your mobile device and deliver it right to their inbox.
Even non-Spike users can join the fun as it will show up as an audio file in their email app. Think of it like "voicemail for email."
Never Miss a Meeting with a Unified Calendar
Even if you're remote, you still need a great digital calendar. Having a calendar app is just as essential to your workday as finding the best email client or best online notes system. An excellent calendar will help keep you on schedule, provide plenty of focus time, and help make sure you know what meetings you are supposed to be attending.
Spike can merge all of your calendars into a single interface so you can track work and personal events in a single interface, so you'll always know where you're supposed to be and when.
Why Spike is the Best Tool for Remote Teams
When you're working remotely, it can be easy to focus on what you're working on and lose the personal touch of being on a team. Spike bridges the gap between what you're working on and what your team is working on by simplifying communication during the process. At Spike, we love hard work, but we also love having fun. By building your remote team around Spike, you get to have both.
You may also like