How to Accelerate Team Collaboration by Consolidating Workplace Apps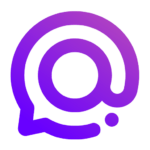 By
Spike Team
,
Updated on February 15, 2023, 6 min read
In a matter of minutes, a coworker pings you on Slack. Your boss adds several new tasks for you on Asana. Your client sends you a bunch of emails. And you receive several notifications across your social media channels.
How familiar does this situation sound to you?
It's most likely your morning routine with a side of coffee. You're constantly bombarded by notifications and messages on several different apps. Then when you need to go back and find some important document or message you waste several minutes remembering where it was sent and then digging through Slack channels or Google Drive just to find it.
Phew. You're probably exhausted just thinking about this cumbersome process.
Unfortunately, this is a common scenario for many people, including big and small teams. The very tools that were created to improve your team's productivity and collaboration are becoming bottlenecks and blockers to your overall efficiency.
Of course, there are many pros to workplace apps, but there are also many cons. When you consolidate these tools, it can lead to improved collaboration and productivity.

The Good, The Bad, and The Ugly of Workplace Apps

Workplace apps have grown in popularity over the past decade as the workforce has expanded globally and more companies have employees spread across different offices, cities, and time zones. There is a huge need for team members to collaborate on projects and tasks without needing to be in the same room at the same time.
Collaboration tools are widely used by startups to large enterprises thanks to the increased need for teams to collaborate cross-functionally. However, these workplace apps are only functional if everyone on your team is using them.

Even though they seem to foster open communication, these tools actually create closed silos. So in order to join the conversation or get updates on the latest project, you need to sign up to use a particular app, download it, and communicate specifically on that platform.
Here's an example:
You run a small agency and work with various clients to redesign their websites. Your team lives and breathes Basecamp for collaborating and getting work done. You onboard a new client, but they're die-hard fans of Asana. With these conflicting preferences, either your client or your team has to make a sacrifice to download and use a new application.
When you use multiple apps to get work done, this means your information is scattered amongst these tools. First, you waste a lot of time just searching for a file. Was it shared with you in Slack or on Google? Or maybe it was in your email inbox?

In other words, you find yourself right back in that problem of constantly shuffling between apps just to find that webinar deck from the HR team.
In addition to the good and the bad, the use of multiple apps increases your chances of multitasking (and this is where it gets ugly). Recent studies have revealed that most professionals spend an average of one minute and fifteen seconds on a task before some kind of interruption. What's worse is that it then takes an average of 25 minutes to resume a task after being interrupted.
So when those notifications start coming in like rapid fire while your heads down in an important project, it can take you up to 30 minutes just to get back into the groove.
Here are some other grim impacts on your productivity thanks to interruptions:
Multitaskers experience a 40% drop in productivity

Multitaskers take 50% longer to accomplish a single task

And multitaskers make up to 50% more errors
When you use multiple workplace apps, they are all fighting for your attention. So instead of just silencing your phone, what else can you do?

Why Less Is More When It Comes to Workplace Apps

86% of employees and executives cite lack of collaboration or ineffective communication for workplace failures.
One culprit for this inefficient collaboration and communication is the use of too many applications.
When your team uses email, a messaging app, a project management app, and a file manager, information and ideas get easily lost. It's then difficult for team members to find what they need to get their work done. Or they can simply use the excuse that they didn't see that file or task come across their virtual desk.
To improve team collaboration and overall productivity, you and your team can consolidate the number of workplace apps you use on a daily basis. It's the less is more approach — by simplifying your communication and collaboration tools everyone can excel.
This is why email is still thriving as one of the top workplace and communications tools. Email is the truest form of communication. And now with Spike email app, your inbox is transformed into an easy conversation and your favorite features from other apps are built into the tool, like file management, a unified calendar, and powerful search capabilities. You and your team can easily collaborate on projects with our powerful features like Groups, Super Search, Calendar, and File Management.
By using email for all team collaboration, you remove the silos created by other workplace apps. Your team no longer needs to sign up for yet another app and hopefully eye rolling will come to a low when notifications roll in.
In addition to consolidating apps, these are a few more ways you can improve workplace collaboration:
Set Maker vs. Manager time on your calendar and encourage your team member to do the same. The "Maker" time is dedicated to focused work and time for heads down tasks. The "Manager" time is open for meetings, ad hoc conversations, and responding and sending emails.





Clearly defining the times you're available to collaborate with your team will help boost your productivity as well as of the group so you're not tempted to multitask during important meetings or conversations.
Establish processes and expectations for employees to communicate asynchronously. For example, will you only use a project management tool for task and project update communication and email for everything else? Clearly defining when chatter happens and where will allow your team to better collaborate and communicate so nothing gets lost in the shuffle.
Use one communication app that rolls all your favorite features, like messaging, team collaboration and file management, into one tool (like

Spike

!)

The Power of Groups
We understand that email gets a bad rep because of its clunky design and confusing threads. That's why we created Groups in Spike.
It's the quickest and easiest way to collaborate with your team. You can create a Group in Spike for any internal or external team, project, or client and collaborate just like you would face to face.
Instant access, real-time replies, and an easy-to-navigate user interface brings ease to your project and keeps you in the loop at all times.
And it's simple to set up — just choose the type of group you want to create, give it a great name and invite everyone who needs to be a part of the conversation.

For example, your internal team can be in a Group and can easily invite your client, Rebecca, to the group even if she doesn't use Spike. Your team can enjoy the benefits of the Group feature and for Rebecca, it still looks like a regular email.
By consolidating your workplace apps and bringing everyone into one tool you'll see your team collaboration and productivity improve and eventually soar.
So finally reduce those notifications and say goodbye to all that task switching. Learn more and get started with Spike today.
You may also like