Headed Back to School? It's Time to Upgrade Your Messenger App!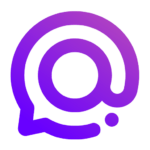 By
Spike Team
,
Updated on February 08, 2023, 9 min read
It's that time of the year again – you're blowing the dust off your textbooks, shaking out your bag, and learning how to wake up in the morning again. That's right, it's back-to-school season!
Every year, you tell yourself that this semester you'll stay on top of your classes, keep your calendar organized, and not miss any emails to professors. You'll contribute to class projects and communicate with groups like a boss. Then, every year, as term time drags on, communication goes array, messages get lost, and appointments start to slip.
Well, not this time! Because this semester you've got some help – we here at Spike are committed to making your school time as productive as possible, and for us that starts with concrete tools for communication and collaboration.
Chances are, you already use a bunch of different productivity apps for college, from chat apps like WhatsApp to the calendar on your smartphone. However, with increasing concerns about the privacy and security of apps owned by the likes of Meta, people are starting to look for alternatives. The problem is when you look for WhatsApp alternatives you can quickly find yourself using a dozen different apps to stay in touch with everyone.
What you need is a communication and collaboration app that puts privacy on par with productivity, and allows you to talk to any contact you like – even if they aren't on the same platform!
What are the Best WhatsApp Alternatives?
WhatsApp has long been a favorite messaging app between friends, family, and businesses. However, with increasing concerns over how Meta (previously Facebook), the owner of WhatsApp, handles users' data, people are moving away from the platform and looking for alternatives.
When you're looking for the best WhatsApp alternatives for communicating at school, there are a few great options out there – and we've compiled a list of the best to save you the legwork!
Spike
Spike is a cross-platform productivity suite that combines a powerful email chat app with a whole host of other tools to keep you communicating and collaborating with friends, family, and colleagues at school.
Spike is based around your existing email, so all the connections – professional and personal – that you've fostered over the years are already in your contacts. Unlike with other chat apps, the recipients of your messages don't have to use Spike – you can communicate with anyone with an email address while retaining an IM-like experience with Spike's Conversational Email.
What's more, Spike combines a chat app with powerful productivity features such as a unified Calendar, Online Collaborative Notes, Tasks and To-Do Lists, Groups, and more. These features go beyond simple chat to make Spike the best app for students, allowing for collaboration as well as communication within the same platform. No more switching between a bunch of different software! In addition to Conversational Email, Spike also helps manage your emails with Priority Inbox, which separates out the important messages and delivers them to you, sending everything else to the "Other" inbox.
The reason many people are searching for WhatsApp alternatives is concerns over security, an area in which Spike excels. Spike is ad-free, never distributing or monetizing user data. What's more, message data is encrypted using AES-256 encryption and all this has been verified with a security audit by an independent security evaluator (ISE).
Pros
Secure chat app
Multiple productivity features make it ideal for students
No additional accounts needed
Cross-platform
Communication with any email address, not just other app users
Cons
No native Linux app is currently available
Use the communication platform that has all you need to collaborate and chat with your colleagues
iMessage is Apple's chat app solution, launched in 2011 exclusively for Apple platforms (macOS, iOS, and watchOS). It allows users to send text, images, videos, location data and stickers. What's more, this free-to-use chat app offers read receipts, so you can see when messages have been seen, as well as end-to-end encryption for added security.
On certain platforms, third-party extensions can expand the features of iMessage, but it is still exclusively a messaging app, offering none of the other features that a more robust productivity application may offer. This makes iMessage a good WhatsApp alternative for those not looking for extended functionality.
Pros
End-to-end encryption
Multiple media types can be sent
Read receipts
Cons
Only on Apple (no Windows, Android, or web compatibility).
Only messaging features
---
Discover:
Team messenger for work & education
---
Signal
Signal is a cross-platform messaging app, working on Android, iOS, and desktops, with users able to send text, files, voice notes, images, and videos in one-on-one conversations or group chats. Signal also allows for secure voice and video calls.
This is a WhatsApp alternative with privacy at its core, using telephone numbers as identifiers, rather than personal accounts, and securing all communication with end-to-end encryption. What's more, Signal allows users to verify the identity of their contacts and the security of their chat channels, and the whole thing is open source for a more rigorous security review.
If you're looking for a WhatsApp alternative not under the umbrella of Meta, then this is a great option – the non-profit Signal Technology Foundation that supports Signal was even created by WhatsApp co-founder Brian Acton!
Pros
Very secure
Free
Cross-platform
Cons
Not as widespread as other apps
Messaging-only app, no other productivity features
Telegram
Telegram is a cross-platform messaging app available on Android, iOS, Windows, macOS, and Linux, allowing users to send text, voice messages, images, documents, location data, stickers, contacts, and audio files as well as make voice and video calls. It has outpaced WhatsApp in many regions to become the most popular chat app.
While pledging a non-profit aim, Telegram operates on a freemium model, with extra features available for paid accounts. What differentiates Telegram from some other WhatsApp alternatives is its "Channels," which act more like a social media platform than a communication tool, where admins are able to broadcast messages.
Telegram chats are normally cloud-based, allowing users to access conversations across any device with client-to-server encryption. However, if a user is looking for more security, they can initiate "Secret chats" which are end-to-end encrypted and only accessible on the device used to start or respond to them.
Pros
Cross-platform
Free (up to a point)
High level of security
Cons
Messages aren't end-to-end encrypted by default
Limited collaboration features
Google Chat
Google's digital chat services have had a long and winding history. Launched in 2017 as Hangouts Chat, it was one-half of the replacement for the more recognizable Google Hangouts. It was originally aimed at businesses and commercial clients but has since been rolled out for all Gmail users.
Google Chat offers text chats, group chats, and spaces, which include the ability to create tasks and share files. It is a cross-platform chat app available on Android, iOS, and the web, making it accessible from any desktop computer.
Pros
Simple free chat
Any Gmail users will already have Google Chat
Cons
If you're looking for a WhatsApp alternative because of data concerns, Google isn't much better.
History of fluctuation
Viber
Viber, aka Rakuten Viber, is a messaging and calling app available for Android, iOS, Windows, macOS, and Linux. It is free software and offers the ability to send text, images, and videos from a mobile-linked account or desktop platform. According to Viber, they use end-to-end encryption by default for one-on-one chats, group chats, as well as one-on-one audio or video calls.
Viber also allows for disappearing messages, which auto-deletes messages once read, as well as pin-protected hidden chats, and Hidden-Number Chats. All these features are designed with privacy and security in mind. However, not all chats are encrypted, such as group calls, which raises some privacy issues.
Pros
Good security
Cross-platform
Cons
Not all chats/calls use the same security
Viber reportedly uses user data for targeted ads
Why Should you Consider Switching From WhatsApp?
WhatsApp remains a highly-recommended and useful messaging app, but there are a few reasons that you might consider switching to a WhatsApp alternative. For those on their way back to school, it comes down to two main considerations: privacy and productivity.
First, privacy. In the last couple of years, there has been a pretty serious backlash against WhatsApp regarding its security and data protection. It came following an updated privacy policy from Facebook (now Meta), which while in itself didn't change much, opened up WhatsApp's data-gathering to public scrutiny. This was mainly focused on the data WhatsApp shared with Facebook, such as users' phone numbers, profile names, and the metadata from chats like the sender, the time it was sent, and the recipient.
It is worth noting that WhatsApp retains its end-to-end encryption, so the contents of a message can't be read by Meta. Except when, as a recent report by ProPublica claims, a message is reported. When this happens, the reported message along with four previous messages are sent to a human moderator. Users who are flagged and added to WhatsApp's "proactive" list are then open to data collection including groups, phone numbers, phone IDs, status messages, battery levels, and signal strength.
Secondly, productivity. WhatsApp is a good messaging platform, but that's all it is: a chat app. Other apps, such as Spike, offer email chat along with tools such as a unified Calendar, Groups, Tasks, To-Do lists, Video Meetings, and more. These combined productivity tools allow for collaboration as well as communication when at school or with friends and business associates.
With a tool like Spike, you are able to not only stay in touch but also stay on top of your school, work, and personal life. This type of all-in-one app allows you to focus less on how you're communicating and more on what's important.
FAQs:
WhatsApp is currently owned by Meta, previously called Facebook. The company acquired WhatsApp in February 2014.
WhatsApp is free to download for regular users. Business users, however, must sign up for a paid plan to access the additional features. There have been recent announcements that more paid features will be coming to WhatsApp in the future.
Yes. WhatsApp is available on iOS, Android, Windows, and macOS as well as through a web client.
There have been recent concerns over the data security of WhatsApp, but it does use end-to-end encryption by default on all of its messages.
You may also like