Improving Team Culture Might Come Down to Having the Right Communication Tools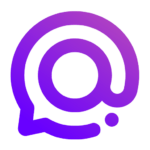 By
Spike Team
,
Updated on January 29, 2023, 9 min read
In the past, people had to be in the same place to do their work. Now, that's different. Tools have changed the way we work, and we can collaborate from anywhere in the world. There are so many tools out there that it can be a challenge to figure out which ones you should invest time and money into learning about (or even using). But we have some good news: the top communication tools for teams are helpful for remote organizations, too! In fact, we think they're one of the most important ways of keeping office culture alive when working outside your typical office walls—and here's why:
Tools Have Changed the way we Work
Have you ever noticed how people work from the couch, from home, and from their beds?
You're not alone. It's a common occurrence in our world of remote teams. In fact, even if you are at your desk, chances are that your team members aren't physically next to you. For example, if you need to do something with someone in another city or country – like booking flights for an upcoming meeting – there is likely a messaging tool available for that purpose (and we'll get there soon).
What Makes a Good Communication Tool for Teams?
When looking for the top business communication solutions, here are a few things to consider:
•

•

•

Easy to find people (or know-how) if you're not sure who you need to talk with, or whether they are available at the moment

•

Simplifies the usage of other tools that your team uses, like project management and collaboration tools. This makes it easier for everyone on the team to stay in touch and keep track of what's going on around them—without having to go through multiple apps all day long just for basic communication needs!
You Don't Have to be in the Same Place to Collaborate Anymore
You don't need to be in the same room to make progress. In fact, you can work from anywhere at all. You don't even need to be on Earth! The world is your oyster, and anything is possible if you set your mind to it.
With these tools for collaboration, teams can collaborate in different locations—even when they're oceans apart—and time zones away from each other! You can also use them if no one speaks your language or uses the same software as you do.
Communication Tools can Keep Office Culture Alive
The top communication tools for teams can help keep office culture alive. Whether you're a small team or a large company, communication is key to successful collaboration. In fact, according to Hootsuite's 2018 State of Social Commerce report, 86% of employees think that good communication with colleagues helps them be more productive. That's why we've compiled the best apps for keeping your team connected and productive at work.
Anywhere, Anytime
To be clear, this isn't just a "remote team" thing. The ability to take meetings from wherever you are is something all teams can benefit from—including those in the same office. It's just that if you work remotely and have no commute time, it becomes easier to set up a meeting at midnight than it does for someone who has to drive 15 minutes each way to get there. If that sounds like something you're interested in, here's how it works:
You schedule an event on your calendar with the people who need to attend, then invite them via Spike or a Slack message (or whatever tool they prefer). They accept or decline through the same channel. Once everyone is set up and ready for their meeting time slot, all participants will receive notifications about when the call begins and ends so they know when they can move back on to other tasks (or go home for dinner). So let's look at the top communication tools for teams!
Best Tool for Creating a Single Collaboration Environment
Spike
Whether your team spans from LA to Tokyo or is right next door, teams that use Spike get work done faster. Get real work done in real-time, with real results. Spike is an easy-to-use blend of email and messaging that takes your team workflow to new heights. Endless threads are simplified, messages appear in chat-like form, and distracting headers and signatures are a thing of the past. Just a real-time online conversation with a human feel.
Do you have a multi-faceted project with multiple collaborators? Do you want to summarize a team meeting for remote team members or just jot down some ideas? Create a Note, share it with anyone, or keep it private. With Spike, real-time updates on its progress appear within your Inbox to keep your workflow uninterrupted.
With Spike, you can maximize your productivity and get a clear view of your To-Do list right from your Inbox. No separate tabs, windows, or apps, just everything you need to manage your workflow in one place.
Another key aspect of how Spike fits in as one of the best communication tools for teams is Spike Groups. With Groups, you can chat without ever opening up a new tab or window and stay right in your Inbox. Chat with your team or clients, or collaborate on a project. Groups is the perfect way to plan, manage and execute together in real-time. Every file, comment, and thought is organized and saved in one place for easy reference.
Finally, with Spike, find the exact message, file, or attachment you're looking for, every time. Spike's ultra-fast Super Search saves you time from digging through your Inbox. It instantly searches through all emails, files, Notes, attachments, and Tasks to find exactly what you're looking for, even if you don't know where it is.
Pricing:
Free to use
Pro Accounts start at $5 per month
Key Features of Spike For Teams:
Spike Groups is crucial for project communication
One-click video chat allows you to switch between email and video quickly
Spike Priority Inbox is crucial for people who get a lot of email
Platforms:
Mac
Windows
PC
Web
iOS
Android
Make communication easier with chat and additional collaboration tools in a single platform
Best Tool for Large Meetings
Zoom
Zoom brings HD video and audio to your virtual meetings with support for up to 1000 video participants and 49 videos on screen. It's more than just the number of participants that makes Zoom meetings so powerful. With Zoom, you can add, remove and move people around on the screen with a click, so everyone can see who is speaking. Zoom also offers built-in call recording and remote desktop sharing capabilities.
Zoom is a common option when organizations consider the top communication tools for teams. Zoom is perfect for small meetings, but can also scale up to large virtual events. The platform offers a free plan with up to 40 minutes of meeting time. Zoom became a popular tool during COVID-19, but as teams have settled into their normal routine, some are looking for options to streamline all aspects of their communication – including email.
Pricing for Zoom
Free for meetings up to 40 meetings
Pro plans start at $129/year
Key Features of Zoom
Integrations with Teams and Slack
The 'default" video option for many teams
Platforms:
Mac
Windows
PC
Web
iOS
Android
Best Tools for Chat Integrations
Slack aims to provide all the features you need to work. It includes Channels so you can stay organized and focused with central spaces for conversations, files, tools, and people. With Slack Connect, you can collaborate with teams at other companies the same way you do with teams at your own. It's not as open as an email client, and will only be useful if the other team is using Slack. One of Slack's most powerful features is Huddles where you can quickly hop on an audio call with someone with 1 click.
Pricing:
Free for small teams with limited history
Pro plans start at $8.25/mo per user
Key Features of Slack:
"Connections" allow people to chat with other organizations
Drag and drop for image and file uploads
Strong API for 3rd party app integrations
Platforms:
Mac
Windows
PC
Web
iOS
Android
Microsoft Teams
Microsoft Teams is a top communication tool for teams who use Microsoft productivity tools like Word and Excel. While it was "late to the party" compared to its primary competitor Slack, the platform now has more users.
The platform is extremely powerful and flexible, with unlimited storage space and a wide range of customization options for teams to communicate with each other. Microsoft Teams also integrates with other popular productivity tools like Google Drive or Dropbox. It's an excellent option if your team uses any of these products. Microsoft Teams is an excellent collaboration tool for teams to collaborate and communicate. The platform integrates with Microsoft Office 365 and supports file uploads and storage, making it a powerful option that can help meet your team's needs.
The major downside to Microsoft Teams is it doesn't work with email. When dealing with external people and customers, email is still the best communication tool for teams.
Pricing:
Free with a Microsoft 365 email account ($12.50/month per user)
Key Features of Microsoft Teams:
Best for folks heavily in the Microsoft ecosystem
Seamless integration with OneDrive
Platforms:
Mac
Windows
PC
Web
iOS
Android
---
Find out about Microsoft Teams alternatives
---
Best Tools for Secure Video Chat
WebEx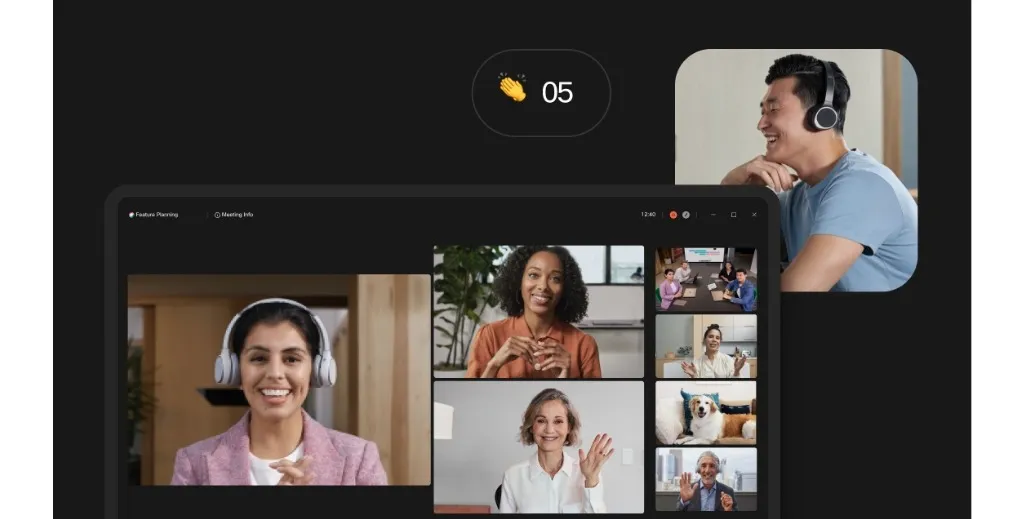 When looking for the top communication tools for teams, Webex is a popular service for many teams. WebEx is trusted by 95% of Fortune 500 companies. WebEx allows you to make and receive calls with coworkers or customers with a fully integrated, carrier-grade cloud phone system. WebEx also enables you to keep the conversation and collaboration going between internal and external teams with file sharing, whiteboarding, and more. It does run into the same problem at Slack and Teams, though. Since it's a siloed messaging platform, it won't work with people who want to use an open communication platform like email. It simply creates another "inbox" to manage.
Pricing:
Free plan for basic video chat
$25/month per user for enterprise features
Key Features of WebEx:
Strong encryption
Works across all platforms
Platforms:
Mac
Windows
PC
Web
iOS
Android
Google Hangouts
Google Hangouts is Google's team chat platform. Hangouts have been around in various iterations for many years, and it has a lot of features that make it a great tool for teams to use. It's free for up to 10 people, and you can add an unlimited number of guests. You can also set it up so that only certain people have access to certain rooms or conversations. Hangouts is a great tool for teams using Google Workspace because it integrates with Google Calendar and Google Docs, so you can easily set up meetings and share files. While it's a great option as a communication tool for teams wanting to chat internally, the fact that it's a separate tool from Gmail means that teams will have to learn and understand two platforms in order to chat and email with everyone they need to communicate with.
Pricing:
Free with a Gmail account
Google Workspace accounts start at $6/month per user
Key Features of Google Hangouts:
Heavily integrated with Google Workspace
Works great in a browser
Platforms:
Final Words: Communication Tools for Teams
There are so many team communication apps and tools available today for remote teams to use. There are free and paid options, some with more features than others. You can find a tool that fits your needs and helps you stay connected with the rest of your team no matter where they are located. The one thing we always recommend when searching for communication tools for teams, consider how many tools you want to deploy. Search for the option to combine the majority of your work into a single platform – particularly a tool that includes email.
You may also like