Notion vs Trello – Which One Should Your Team Use?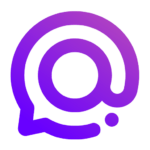 By
Spike Team
,
Updated on December 09, 2021, 9 min read
You want your team to be as productive, happy, and on-task as possible. You know that your best option is to scrap the office notice boards and piles of paper and go digital, but there are so many options out there. So, how do you choose which digital productivity platform is right for your team?
Trello and Notion are two popular choices and share some core features that can help your team's workflow. However, they also have substantial differences, as well as some features that both options lack. Let's take a look at what Notion and Trello offer, what they don't, and which productivity platform is right for your team.
Trello: The Kanban King
Trello has been a popular productivity platform since its launch a decade ago. It is primarily based around private and collaborative Kanban boards but has added features over the years to boost and diversify its use. This has included a heavy focus on automation, with Trello acquiring Butler in 2018, which developed Trello add-ons to increase in-house functionality.
While the classic Kanban system is what Trello is designed for, many users get creative with organizing cards and columns for different workflows.
The core features of Trello are:
Notion: Where Information Comes Together
Notion is a relative newcomer to productivity platforms, launching its web and OS X app in 2016. Notion pitches itself as an "all-in-one workspace," which can be used to centralize workflows but is primarily an information-management tool and misses some notable features that competitors offer.
The core features of Notion are:
Trello Features
Kanban is at the core of Trello, so you'd be forgiven for thinking that it is the company's own organizational method. It has been in use for far longer. It is attributed to Toyota in the 1940s when they implemented a lean production method, with Microsoft bringing it to broader productivity applications in the early 2000s.
Kanban boards are traditionally used to depict the stages in a workflow as columns and individual work items as cards within these columns. These cards then move from left to right as each item progresses. The simplest of boards could consist of three stages: "To-Do," "In Progress," and "Done," with your tasks being moved from one column to the next.
Within Trello, these Kanban cards can include attachments, images, descriptions, team attributions, comments, and more. Additionally, columns can be customized to suit your specific workflow. As mentioned above, Trello now includes Butler in paid plans, which can analyze your workflow to suggest and create automation for repetitive tasks. These are often basic logic queries, such as "if a card is a move to 'Done', mark as Complete" or similar.
Notion Features
Out of the box, Notion looks like a more comprehensive productivity platform, offering Kanban boards like Trello, but also notes, wikis, databases, and tasks (mainly through calendars and reminders).
It is set up as a way to organize information for teams, so is mainly pitched at enterprise-level customers who might need elaborate company-wide internal wikis. These could be pages for topics such as policies, company objectives, or rolling updates.
For less static information, Notion offers collaborative notes, which have modified markdown support; can be assigned to specific team members; and include various content options such as images and video. In keeping with Notions' focus on information management, notes can be included and organized in databases.
The actual project management side of Notion is, as with Trello, based around Kanban boards, but the information within these can be repackaged into many different views such as tables and lists to add a level of customization to different team's workflows.
Pricing: Notion vs Trello
Trello's pricing is broken into three tiers: Free, Business Class, and Enterprise
•

Free: (it's kind of in the name)

The free version of Trello offers the platform's basic features such as unlimited cards, basic automation, assignee, and due dates, as well as some others. However, it limits the number of boards, view types (such as calendar and timeline), admin controls, and much more.

•

Standard: $5/month/user paid annually

The first paid tier offers all of the features in the free plan without the restrictions, as well as all other team-level features and views. It lacks enterprise-level controls, which could be important for those looking to keep track of larger organizations.

•

Premium: $10/month/user paid annually

Everything that the standard tier offers plus priority support, more features, Dashboard view, timeline view, workspace Table view, calendar view, map view, unlimited Workspace command runs, admin and security features, workspace-level templates, collections, observers, priority support, google Apps sign-on, simple data export.

•

Enterprise: $17.50/month/user paid annually

Everything that the standard tier offers plus organization wide permissions, organization visible boards, public board management, multi-board guests, attachment permissions, power-up administration.
Notion's pricing is divided into two main types: Personal and Teams/Business.
•

Personal: Free

Notion includes unlimited pages and blocks, only one user but up to five guests. Generally, other features are available (even if some are in a limited capacity, such as 5 MB file uploads); however, this is with the exception of admin & security tools as well as collaborative workspaces.

•

Personal Pro: $4/month paid annually

This tier has everything from the free option but includes unlimited guests, unlimited file uploads, and 30-day version history. It still lacks admin & security tools as well as collaborative workspaces.

•

Team: $8/month/user paid annually

This tier includes everything in Personal Pro as well as collaborative workspaces, unlimited team members (paid per person), five timeline views (as opposed to three), as well as basic admin & security tools.

•

Enterprise: Custom quotes

For larger teams and organizations, Notion offers an enterprise-level plan which makes all features unlimited and includes the advanced admin & security tools.
Customer Service: Trello vs Notion
You want to focus on managing your team and getting work done, which means not being held back by software issues. That's why customer support is such a key factor when choosing between platforms.
•

Trello Customer Support

Trello offers priority email support to those on the Business Class or Enterprise tiers, which means that emails will be answered: "within one business day".

•

Notion Customer Support

Those on Notion's paid plans, both Personal Pro and Teams, get access to chat support. Response time is estimated around a few hours.
So Which is Better, Trello or Notion?
At the end of the day, Trello may only do one thing, but it does it really well. If you think you can sort all your tasks into cards and columns, that's 100% the way to go.
Notion is aimed at teams that are looking for a more well-rounded productivity tool, one with all the features that a team actually needs. However, it falls short in some areas, so if you want a single productivity platform with everything you need, consider some of the alternatives…
Plus why using an email client is beneficial
Normally keeping up with your email inbox can feel stressful, time consuming and overwhelming. Using an email client makes the everyday struggles of your inbox easier and helps you stay on track and focus on your important work.
There are many options for email clients, including the ones we've laid out above. But the overall best email client option that helps you work smarter when it comes to your email is Spike.
Spike
Unlike Notion and Trello, Spike offers organizational simplicity with advanced team features. It's based around your email, which is already the heart of most day-to-day business, meaning no steep learning curve, just straight to work. What's more, by being a full productivity suite rather than just boards or databases, it offers teams all the advanced tools you'll need in one single package—no more switching apps when you need to chat, send an email, write a list, or anything else! Just some of the tools included in Spike are:
Summary
Trello and Notion both offer good tools but are also limited. If you're willing to take a hit on how you organize, that's fine, but if you want simplicity and powerful, centralized tools, Spike is the clear winner here.
For more information on productivity platforms, check out the Spike blog today or Tweet us @SpikeNowHQ and let us know how your team perfects its workflow.
Notion vs Trello FAQs
Notion offers notes as one of its core features and other productivity tools, as compared with Evernote, which focuses on note-taking. That said, your team might benefit from a single-purpose approach if note-taking is all you need. If notes are just one part, consider looking into other options.
Is Trello a better Kanban board app than Monday? Almost certainly, but Monday is a more diverse productivity app. Sometimes you need to specialize; sometimes, you want more features.
Notions Personal Pro Plan is free for students with an educational email address, but if you're looking to work with a team, the other tiers are paid plans.
Yes, it is possible to use Notion on an iPad.
You may also like