Unlocking the Benefits of a Team Messenger for Work & Education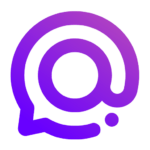 By
Spike Team
,
Updated on February 21, 2023, 7 min read
Team Messengers for work and education have become a vital part of life for many people. Whether you're communicating with your team, clients, or classmates, a Team Messenger can be an excellent tool for work and education. We'll cover some of the ways a Team messenger for work and education can improve your daily life and productivity and some general tips on using it effectively.
Team Messengers for Work and Education Improve Communication
A Team messenger tool is a messaging app that can be used to communicate with everyone in your organization, class, or team. You can also use it to communicate to chat with people one on one or in larger groups.
Generally, a team messenger's interface is easy to navigate, and its features are intuitive, allowing users of all skill levels to quickly get up to speed using the software. The chat feature allows you to talk with one other user at a time; this allows for more efficient communication than sending traditional emails back and forth or posting comments message board.
Team Messengers are Secure and IT-friendly
No matter how you slice it, security is a top priority for businesses and educational institutions alike. Team Messengers for work and education allow you to keep your messages secure as only the intended recipient can see what's inside of them. This makes team messaging software ideal for collaboration between different teams because everyone has full control over who can see their content. It also means fewer headaches when it comes time to review compliance requirements. Your employees will find themselves working together more efficiently than ever before thanks to the speed at which they can chat, while IT will appreciate all communication being inside a single system.
Don't forget about usability: the best team messenger applications for work and education have been designed from the ground up with simplicity in mind, so no matter what type of user experience an employee might have been used to before using this program (long lists? Short text?), they'll find themselves quickly adapting without any problems whatsoever!
What are the Best Practices for Using Team Messenger Apps at Work and School?
A best practice for using team messengers for the workplace and education is to schedule messages when possible. If you're not using a team messenger application in your workplace or education environment, this might be the key reason to do so.
It's not a secret that we are living in a world where everyone has the possibility of being connected 24/7. This reality means that it's easy to get distracted by emails, chats, and phone calls, which can lead to misunderstandings or even burnout if you don't take care of yourself. A good way to keep your focus on what's important is by planning when you will answer each message so they don't pile up on top of each other. If you're productive late at night, don't start sending your team messages after hours. Using a team messenger application designed for a healthy business or a growing school will allow you to schedule when messages are sent.
Another essential team messenger for work and education tip is letting people know when something urgent comes up so they can know how much time they have available before replying back should something more pressing come along (such as an urgent call from one child after another). This way, everyone knows exactly how much time they need before replying with an answer or solution – without any surprises lurking around the corner!
Finally, ditch the traditional file-sharing tools in your legacy email systems. A modern team messenger application will allow you to attach files using an internal system or integrate with cloud services for large files. Over time, you'll have a build-up of files, so a robust search solution will make it trivial to find files in the future if the need arises.
Team messenger for work and education is a great way to streamline communication, get faster responses, and improve outcomes. If you want your employees and students to communicate more efficiently and effectively, consider implementing this new technology!
What are the Best Team Messengers for Work and Education?
Looking for team messengers for the workplace and education? There are many options, but finding the best one for your organization isn't easy. You want to know:
What features does it offer?

Do they work on the devices you have?

Are they easy to deploy across your business or school?
Between work and school, there are always too many things to do and not enough time to do them. That's why Spike is your ideal team messenger for work and education. It's a team chat app that puts people first—and makes it easier for you to communicate with your friends and co-workers. The best part: it works with your existing email address, so there's nothing new to deploy for your organization other than downloading a single application. Spike does much more than just team chat, though.
With Spike Notes, you can create, edit, collaborate, and share Notes without ever leaving your Inbox. You can stay organized, get inventive, and get things done—together!
If you need to get something done – With Spike Tasks, it's as easy as managing a message—and just as convenient. Get notifications on when tasks are completed, or even create group tasks, so everyone knows what they need to do. It's all right there in your inbox!
And with Spike Groups – Create a Group chat for any team or project—even if they don't have Spike installed! Anyone with an email account can join the conversation, even if they don't use Spike at all.
With Spike's advanced email search, see a preview of the file instead of opening tons of attachments. All the attachments you've ever sent or received can be searched by keyword, subject, or by a specific person.
Finally: have a video meeting with anyone, even if they're not on Spike. Share a meeting invite directly from your conversation so they can join in 1 click—no matter what email program they use.
Spike's team chat tool eliminates the repetitiveness of email and turns it into the best team messenger app regardless of where you're using it. Quickly chat with friends, coworkers, and colleagues with Spike and get back to work. Best of all, even if they're not using Spike (yet), you can still chat with them as they'll get a professional-looking email from you. Since Spike has built-in GIF and emoji support, you can still have some fun either way.
Upgrade To Email Chat Mode When Communicating With Your Team & Colleagues
Microsoft Teams is a workspace communication app for real-time collaboration, meetings, file and app sharing, and even the occasional emoji! There are so many reasons why teams might use Microsoft Teams. Here are just a few:
Microsoft Teams is built for teamwork. It makes it easy to share files and apps with your team members. You can also communicate directly with each other through one-to-one chats or group messages.
You can host online meetings from Microsoft Teams instead of Skype or Zoom. You can also join existing calls in progress with a single click on a link shared by an organizer
Microsoft Teams is integrated with Office 365 tools like Word, Excel, PowerPoint, OneNote, SharePoint Online, Planner, Yammer Groups, and Power BI. This means that you can easily search for files stored in these tools directly within Microsoft Teams—and vice versa!
---
Discover Microsoft Teams alternatives
---
Slack is a messaging app for businesses that's all about connecting people to the information they need. By bringing people together to work as one unified team, Slack transforms the way organizations communicate. With Slack, you can easily share and search for files, send instant messages and make calls, run real-time searches on the fly, and more—all while keeping everyone on your team in the loop.
With a team messenger for the workplace and school, like Slack, you can:
Send instant messages to coworkers or students quickly via text message or email
Easily scan through hundreds of messages at once with threaded conversations
Stay up-to-date on everything that happens inside your company or classroom by subscribing to channels relevant to your job role (e.g., HR notifications)
Set up reminders, so you never miss another deadline!
Conclusion
In conclusion, a team messenger for work and education can be the best way to boost the productivity of your employees and students. With a team messenger, they will be able to communicate more efficiently, collaborate more effectively and accomplish more with less time and effort.
Ready to get started? Download Spike today!
You may also like