Do You Want the Good News First? How to Improve HR Communications with Spike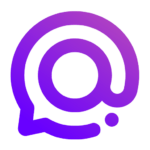 By
Spike Team
,
Updated on May 18, 2020, 5 min read
The best HR departments know how to chat. The door is always open. They are people-oriented, and they love to engage and motivate employees. Whether dealing with long-standing staff members or part-time freelancers, human resources should be about much more than simply filing contracts and sending out reminders to clean out the fridge at the end of the week. It's about communication, and here at Spike we know a thing or two about how to do it properly.
Whatever the size of your HR department, whether you're a team of one or a fast-growing group of specialists, it's good communication that makes a productive workplace. But how do you improve HR communications in a world that is already saturated by the unending pings and buzzes of constant notifications? And how do you build real connections with employees without becoming an overbearing human resources monster? Here, we take a look at how Spike gives you the HR communication tools you need to build happy workplaces that love to collaborate.
Having a direct line to your staff is the best way to make real connections with individuals—putting the human back in human resources. It's also vital when your company works with freelancers and remote workers, ensuring those faces you don't see on a regular basis (or ever, even) still feel like a valued part of the team. So how do you connect a group of employees who might be thousands of miles apart? Email, of course! 
Despite the rise in other communications tools which have a habit of creating silos of information (Slack we're looking at you), there are clear benefits to sticking with email. First of all, it's available to everyone—and you don't have to subscribe to separate communications apps. Secondly, email gives you powerful archiving tools that are crucial to the way HR departments archive and manage information.
However, as an employee communication tool for HR departments, conventional email can be a little awkward at times. Spike, on the other hand, brings the power of 21st-century communications to HR through instant messaging-style chat. By combining the best of email and instant messaging you get real-time email awareness, such as read-receipts and customized notifications, alongside all of the advanced functionality you've come to expect from email. It's email, but not as you know it!
For example, if you want to walk a new freelancer through your specific invoicing process, you can just strike up a conversation on Spike and take it step by step—just like you were sitting across the desk from each other. Need to speak directly to the new hire about the onboarding process? Just search by contact and drop them a line. Want to reach out to a remote worker on the other side of the world about aligning working hours? It's the same process. Quick, simple, and super intuitive.
HR Communication Tools for Teams
Reaching out to individuals is a great way to foster strong personal relationships, but sometimes, HR communications need to spread company-wide messages. Need to remind everyone about the monthly HR debrief? Got an announcement regarding the latest changes to company policy regarding client data privacy? People stealing toilet paper? Well, Spike allows you to send messages to everyone in your company just like you would with traditional email.
However, where Spike really shines is with its ability to create groups. Groups allows you to quickly and easily set up dedicated chats for various departments, projects, events, or groups of geographically independent individuals such as freelance and remote workers. Perhaps you need to coordinate volunteers to help with the annual office party. Groups can help. Maybe you want to update your remote workers on the latest company time tracking policies. Groups can also do that. 
Groups also encourages direct and to-the-point chat that deters the use of the much-maligned HR jargon that everyone hates. Use Groups to chat with staff and freelancers (or really anyone) in the same group—even when they use Gmail, Apple, or Yahoo!. Spike enables you to chat with anyone in the same Group, whether they're using Spike or not. No one is left out.
Sharing Internal Knowledge
Sharing knowledge and important documentation is among the core functions of any HR department. Staff need access to all kinds of materials, from training manuals through performance review appraisals to client intake forms. Shared servers are one way to do this, but that tends to exclude remote workers and freelancers—plus there's always a chance that the server will go down when the IT guy is on vacation.
Cloud storage is the answer, and Spike gives you access to all files and folders in your cloud accounts from directly within your email. You can easily organize materials that staff need to access to in Google Drive, One Drive, or Dropbox, and provide each user with permissions to ensure sensitive documents do not end up in the wrong hands. Additionally, attaching documents to emails is done in just a few clicks, allowing you to quickly and efficiently share documents with new staff members or compile contracts and other paperwork for onboarding, offboarding, and training.
Organizing Everything with Calendar
Calendars are among the most critical tools for HR departments. They keep all tasks and deadlines in check, and they form the foundation for regular HR communications with employees. Your calendar reminds you when you need to send out…well, reminders—whether for the annual office party or the monthly HR newsletter. To help you manage your HR calendar more effectively, Spike integrates all your scheduling directly with your email, allowing you to easily switch between your calendar and communications tools.
Spike brings together even more powerful collaboration tools for streamlined communications in human resource management. Learn more about our features, or follow the Spike blog for more tips on how to improve communications and make the world of 21st-century work a better place to be.
You may also like