The Verdict Is In: 2022 Spike App Reviews from Android and iOS Users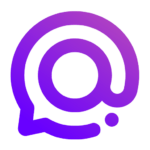 By
Spike Team
,
Updated on March 23, 2023, 7 min read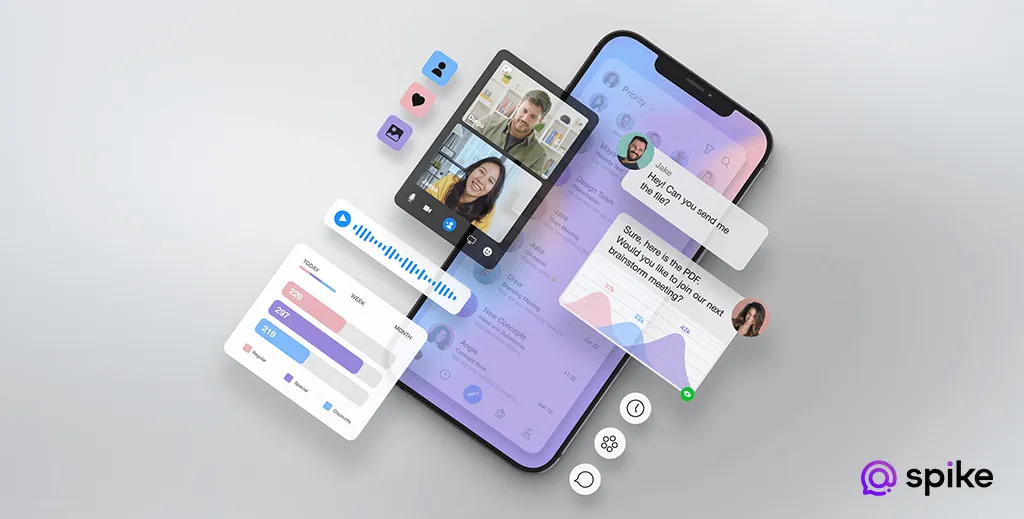 Spike offers the power of email with the ease of instant messaging, as well as a whole host of productivity features built right into your inbox that provides an immediate upgrade for teams. Spike Groups is a powerful communication and collaboration tool that allows you to easily share information with clients, partners, and team members. Whether you're working on a specific project, department, or team, Groups makes it easy to keep everyone connected and informed without needing ten different tools. With Spike Groups, you can create dynamic workspaces that are open to everyone, allowing you to easily communicate and collaborate with all key stakeholders. All you need is an email address to get started. With Spike, you can avoid the need to switch between multiple communication and collaboration apps and share files all in one place and eliminate context switching.
---
Related: Understanding and Improving Team Dynamics: Maximizing Team Performance
---
Conversational Email, at the heart of Spike, strips away the old formalities to leave only what's important – the message. Moreover, this upgraded inbox arranges communication like you do, by person, rather than arbitrary groups or threads. Combine this with Spike's intelligent Priority Inbox, which only delivers your most important messages, and you've got the most streamlined email experience out there.
What's more, Spike combines this supercharged email with other vital team productivity tools, from Online Notes for group collaboration to Tasks, To-Do Lists, and Video Conferencing. And it does it across Windows, macOS, iOS, Android, and the web for the ultimate cross-platform usability, meaning every member of your team can use Spike from any device.
But you don't have to take our word for it; plenty of the more than 1.3 million people that use Spike have left us reviews over the past 12 months, so we're going to take a look at which features people liked, as well as a few areas where we could still improve.
User Reviews of Spike On Android
There have been numerous customer reviews of Spike's app on Android in 2022, but there are a few key features that came up time and again. First, we're really proud that so many of our users commented on the excellence of the Spike team. "The responsiveness and professionalism was a great experience," commented one user in May. While another said, "Spike is a great app overall, and I've reached out to customer support to help me out with my subscription, and they were more than kind and patient and solved it. Thank you so much! And now I have the pro version with 3 emails. Yay!!"
The same great service goes for all our free users, too, with one reviewer explaining that they wanted to "give 6 stars to [the] Spike Support Team" for their "super prompt" response and assistance, even on the free plan. "I am totally blown away by their excellent customer support. For the app, it is wonderful!! I only regret not using it earlier… Kudos to Spike!" finished the review.
Spike's User Interface Stood Out in 2022
The user interface was also mentioned by many users as a highlight of Spike in 2022, which is no surprise since we aim to keep things clear, concise, and clutter-free. A slick interface means a slick workflow, allowing you to be more productive and focused. Spike keeps everything in one place for simple unified communication. One review identified it as "visually the best out there," while another review in July said, "the UX feels great! It delivers on the promise of simplifying email to make it more like chat."
Another highlighted feature of Spike was its simplicity, with one reviewer saying, "I use [Spike] for personal TO-DO Lists (to send a simple chat from my phone to my work email) because I use Inbox Zero method. [Spike is] lightweight and simple." And, of course, plenty of users also highlighted the help Spike offers in taking back control of your emails. "Amazing… I had more than 999+ unread emails. I love Gmail, but it was a bit messy. Spike solved the problem. In just 30 mins I deleted, unsubscribed, [and] sorted all of them! Cool 😎 + automatic deletion feature is awesome 👍" said one user in August 2022.
Spike Offers the Ultimate Team Collaboration Features
Another major positive in Spike's app customer reviews was the collaborative features you can use to make it the perfect team app:
"I use email… to communicate with a certain group of people regularly, [Spike] just makes it so much more convenient and easier for me to write new emails and look for old ones, definitely a very good app in the productivity section of things. I would recommend it to people who use email on a daily basis."
And those messages are easier to keep track of, too, with Spike's Conversational Email, which, as one reviewer said, "makes [email] more like chat, which is a huge improvement. Especially for conversations where multiple messages go back and forth. Well done, Spike."
Unify all your communication in a single tool. Chat, Video meeting, Voice calls, Shared calendars, collaboration notes and more.
However, reviews are never all good, and there have been a few things brought to our attention that can certainly be worked on. Spike's pricing structure seems to be causing some confusion. As always, you can get started with Spike for free! That means one Smart Inbox with Spike's fantastic features built right in. As you grow, there are Pro and Business plans available that offer a Unified Inbox as well as more robust features.
User Reviews of Spike On iOS
Spike works across Windows, macOS, iOS, Android, and the web, which is just one of the reasons distributed teams love using it. We looked over what our iOS users were saying about Spike in 2022, and it seems people love the same features, whichever device they use!
Back in March 2022, one reviewer said it loud and clear, explaining that Spike "greatly improves email management" thanks to an uncluttered User Interface and organizational tools that make it "easy to achieve Inbox zero." It meant that this reviewer was "processing emails faster and efficiently" and making the most of Conversational Email. "The chat layout of emails also hides cluttered subject lines, and you don't have to open emails in a separate window unless you choose to," the reviewer said.
They weren't the only iOS reviewers to notice Spike's powerful Conversation Email. Another user explained how "You see your sent email and any replies in bubbles organized by contact. This instantly makes an email conversation a breeze to understand and scan through. No more searching through endless archive folders looking for a particular email." Pair that up with Spike's Super Search, and you have all the information you need at the touch of a button!
What's more, a number of Spike's app customer reviews on iOS noted the powerful tools for team chat, with one reviewer saying they couldn't wait to "use the group chat feature for a project or ongoing discussion." We're sure they'll love it! Spike Groups offers an online workplace where you can collaborate with your team. No more unending email threads and lost documents, just simple conversations and everything you need in a single location.
Spike's App Customer Reviews: The Verdict
It's clear from Spike's app customer reviews on Android and iOS that many of the features that users love are those that offer smooth team communication. Email is still at the heart of most business communication, so it's at the heart of Spike as well — but with an upgrade! Conversational Email and Priority Inbox come together to deliver a great email experience, whatever the size of your team, while keeping everyone in the loop so long as they have an email address. One user, who runs all the communication at their law firm through Spike, says: "Spike puts a little bit of logic and calmness into the chaos of looking at an email. I hate looking through a string of emails and seeing the same message repeated 50 times in reply threads. It's just a mess. Spike cleans email up, which simplifies everything. Spike gives me sanity in my brain. That's the number one thing I love about it."
However, it's Spike's combination of email and other team tools that really sets it apart, as noted in our 2022 reviews. Online Notes offer simple collaborative or personal docs built right into your inbox, while Video Meetings and Voice Messages and Groups give teams the flexibility to communicate how they decide.
If you want to see what all these rave reviews are talking about, then you can try Spike for yourself today. Or, if you're looking for some simple techniques and practices that can boost your team collaboration, communication, and productivity, check out the Spike blog.
Note: some quotes have been edited for clarity
You may also like