The Secret to Menta Global's Success: Consolidating Communication Tools onto a Single Platform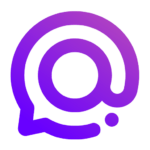 By
Spike Team
,
Updated on February 19, 2023, 7 min read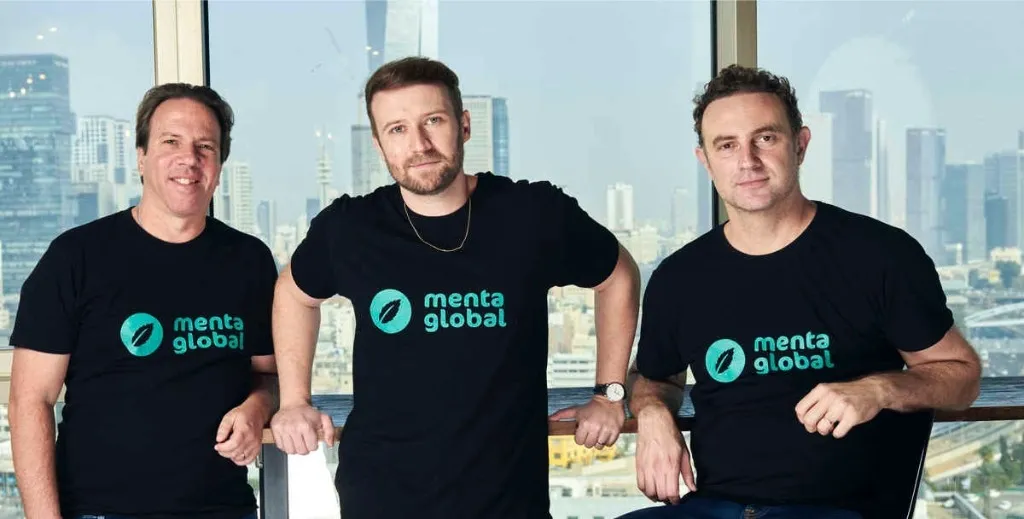 Menta team: Yonatan Shafir, Dor Shutov, Doron Dvir
Menta Global is a boutique digital agency that specializes in helping startups get off the ground and achieve success. Founded by Doron Dvir, who has a background in leading the growth of various startups, Menta Global is dedicated to providing startups with the initial marketing boost they need to get to the first stage of development.
According to Doron, this is a crucial step in helping startups secure their next round of funding, as many startups struggle to get to this point due to a lack of startup marketing experience and the unique challenges that startups encounter. At Menta Global, the team has a wealth of experience in working with startups and understands the unique challenges that they face. Doron himself has worked with over 100 startups, many of which have gone on to be great successes.
The Challenges That Come With Growth
As Menta Global's business expanded and the company took on more clients, it found itself relying on a range of different tools to manage tasks, collaborate with its team, and communicate with clients. These tools included team communication platforms, email, messaging apps, and task management software, among others. However, as the number of tools increased, so did the challenges Menta Global faced.
It became difficult for the team to keep track of conversations and tasks across multiple platforms, leading to confusion and missed deadlines. Additionally, a significant amount of time was spent switching between different apps and remembering login information for multiple accounts, which hindered Menta Global's productivity and ability to effectively serve its clients. As a result, it became clear that something needed to change for the company to continue growing and delivering successful campaigns for its clients.
One of the major challenges Menta Global faced as it relied on multiple tools was the lack of integration between platforms. This meant that information and data had to be manually entered and updated across all platforms, which was time-consuming and prone to errors. Additionally, the team found it difficult to get a complete overview of their tasks and projects, as information was scattered across disparate sources. This made it hard to prioritize tasks and stay organized, leading to delayed project deliveries and decreased productivity.
Another issue was the lack of a centralized platform for communication and collaboration. The team had to rely on email, messaging apps, and team communication tools to liaise with each other and clients, making it hard to keep track of conversations and important information. This led to confusion and misunderstandings, which could have been avoided if all communication had been in one place.
It became clear that the company needed to find a solution to these challenges to meet its goals and provide its clients with outstanding results.
Consolidating Tools Into a Single Platform
As Menta Global's CEO, Doron knew that the team needed a unified communication solution for managing their tasks, collaborating with one another, and communicating with clients. He wanted a tool that could consolidate their daily tools into a single platform, so the team could focus on serving clients instead of managing multiple apps and accounts. Doron knew that this would not only improve the team's productivity but also reduce stress and increase morale, as team members would no longer have to worry about juggling multiple tools and remembering login information for multiple platforms. With this in mind, Doron set out to find a solution that could bring all of Menta Global's communication and task management onto a single platform, and eventually found what he was looking for in Spike, a multi-channel communication platform that combines email, messaging, and task management in one place.
Give your team an all-in-one communication platform to increase productivity
Improved Efficiency and Collaboration
Since implementing Spike, Menta Global has experienced a multitude of benefits. With all its communication and task management in one place, the team has been able to save time and streamline its workflows. They no longer have to switch between different apps or try to remember login information for multiple platforms, freeing up more time to focus on creative projects.
In addition to improving efficiency, Spike's multi-channel platform has also helped Menta Global's team to work more effectively. The platform's shared task lists, real-time messaging, and customizable workspaces have allowed the team to collaborate and brainstorm more effectively, leading to better results for their clients.
"Before Spike, our team was constantly getting bogged down by the logistics of communication," says Doron. "We were spending too much time managing multiple apps and trying to keep track of conversations across different platforms. It was becoming a major hindrance to our productivity and creativity. But with Spike, everything is in one place. We can see all of our tasks and messages in one place, which has made a huge difference for our team."
Doron Dvir, Menta Global Founder & CEO
By streamlining their workflows and improving their efficiency with the use of Spike, Menta Global has been able to deliver projects more quickly and effectively. As a result, their clients have been extremely satisfied with the work that Menta Global has done, leading to increased business and positive word-of-mouth referrals.
Spike Groups – the Secret Weapon for Project Management
In addition to its email, messaging, and task management features, Spike's Groups functionality is another key aspect that has helped Menta Global to streamline its workflows and improve team collaboration. Groups are essentially virtual workspaces that allow team members to chat about a project, share files, start a video meeting, or collaborate on a note in real-time. This is especially useful for Menta Global, as it allows them to bring all of their communication and collaboration into a single place rather than having to switch between different apps or tools.
For example, if the Menta Global team is working on a marketing campaign for a client, they can create a Groups chat specifically for that campaign. Within Groups, they can bounce around ideas, share documents and images, and even schedule video meetings to discuss the project in greater detail. They can also use Spike's real-time messaging and note-taking features to collaborate on ideas and take notes. This makes it easy for the team to stay on top of their projects and deliver quality results.
"At Spike, we are always thrilled to hear stories of how our platform is helping teams to better serve their clients. It is our mission to provide a single, unified platform that simplifies communication and task management, so teams can focus on what they do best: delivering outstanding results for their clients. We are grateful to have the opportunity to work with Menta Global and help them streamline their workflows, improve collaboration, and drive better results for their clients. We look forward to continuing to support Menta Global and all of our clients as they grow and succeed." – Dvir Ben Aroya, Co-Founder & CEO, Spike.
Easy to Deploy – No IT Project Necessary
One of the biggest advantages of Spike's multi-channel platform is that it is incredibly simple to deploy and use. When Menta Global decided to implement Spike, they were worried about the time and resources it would take to get the team up and running on a new platform. However, they were pleasantly surprised to find that Spike was extremely easy to deploy, thanks to its seamless integration with their existing email platform.
All the team members had to do was sign in to Spike on the web, and they were able to start using the platform right away. They didn't have to worry about transferring data or learning a new system, as Spike was able to work seamlessly with their existing email accounts. This made the transition to Spike smooth and hassle-free, allowing Menta Global to get up and running on the platform in no time.
In addition to being easy to use on the web, Spike also has native apps for macOS, Windows, iOS, and Android, so team members can collaborate and communicate on any device. Whether working on their desktops, laptops, tablets, or smartphones, they can stay connected and productive with Spike. This is especially helpful for Menta Global, as they often work on the go and need to be able to access their communication and task management tools from any location.
Conclusion
In conclusion, Spike's multi-channel communication platform has been a game changer for Menta Global. By consolidating all of their communication and task management tools onto a single platform, the team has improved its efficiency, collaboration, and productivity. As a result, they have been able to deliver better results for their clients and unlock their creativity.
Menta Global's CEO, Doron Doron, sums it up best: "Spike has been a game changer for our team. It's allowed us to streamline our communication and work more effectively, which has been a major factor in our success. We highly recommend Spike to any team looking to improve their productivity and collaboration. If your team is struggling with managing multiple communication and task management tools, consider consolidating onto a single platform like Spike. It could be the key to unlocking your team's full potential."
You may also like