Using Spike Notes to Stay Connected with My Remote Team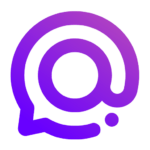 By
Spike Team
,
Updated on March 02, 2021, 6 min read
As one of the contributors to the Spike blog, and a freelance writer with clients around the world, communicating freely and in detail is the only way I can get my job done. Complex briefs, comprehensive branding portfolios, style guides, and nuanced editing all require a little more than your average two sentence email, and so it's extremely important that I can speak to clients in a variety of different ways.
For many years, I simply didn't care which email app I used, they were all, in essence, exactly the same. Downloading and testing out new features or entire platforms seemed like an exercise in diminishing returns—what one app had, the other one didn't. Then, there were issues of cross-compatibility and device syncing. Basically, nothing really did the job I wanted, and so I would just end up using the default email app on whatever PC, Mac, phone or tablet was available.
Spike changed all that—and as someone who depends on email and collaborative document sharing to work effectively, it's revolutionized my day to day. Here's how.
How I Work with Spike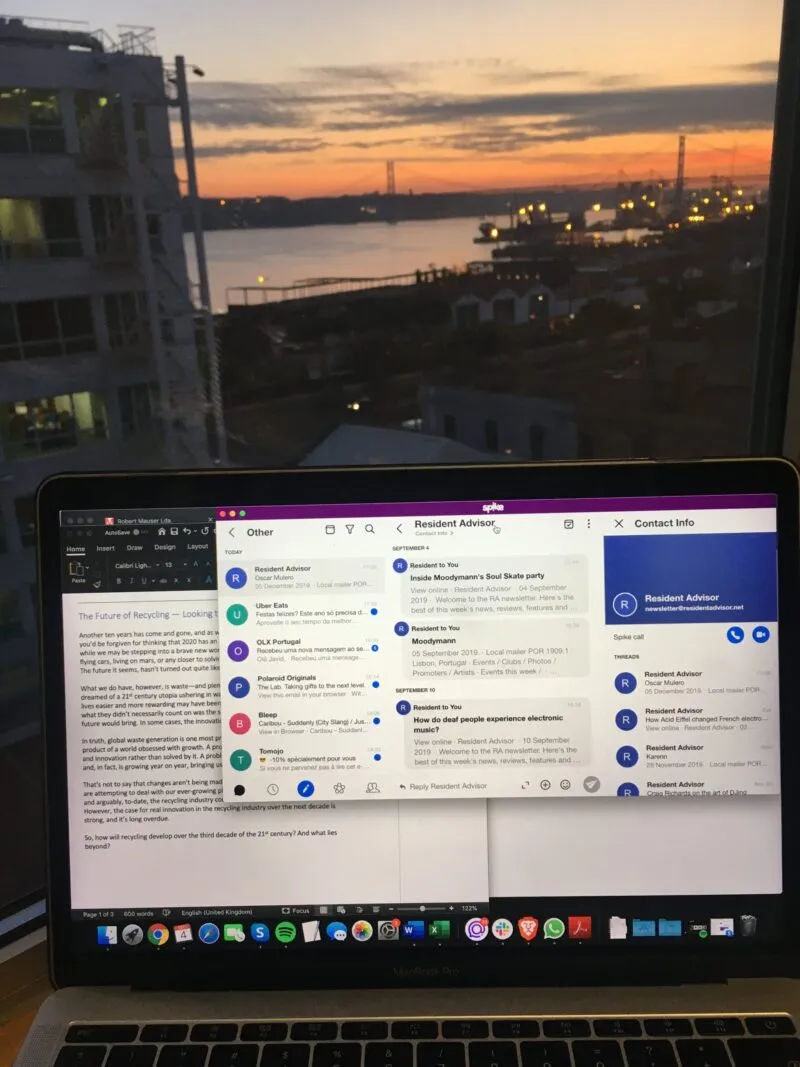 Image by David for Spike
At its core, Spike is my main communications hub. It's where I write, send, and manage all of my emails. My clients are based all across the globe, from the UK to the US, from Lisbon through Berlin and Tel Aviv to Melbourne. As a UK expat based in Portugal, email is simply the most convenient way to communicate.
Sure, certain clients also use Slack or Basecamp, even WhatsApp, but downloading multiple apps to serve each individual and keep up with all that siloed information is a nightmare. Constantly checking multiple places for messages and document updates is truly the enemy of productivity! It slows down my day and leaves me second guessing as to whether I've missed anything. Whether I've forgotten to download an important document from a specific platform, or worse, whether I've missed an urgent update on a time sensitive piece.
Among the many things I love about Spike is its versatility. For fellow Spike users, I get access to all the advanced features such as instant chat with real-time notifications and collaborative Notes, however, for everyone else, it serves as an email client with some solid management tools that help me stay organized without impacting the way I communicate. It offers the best of both worlds, and it helps me stay focused by keeping everything in one place.
For me, Spike has transcended what a usual email client is capable of, and now, I've got everything I need consolidated into a single app. However, simply listing the features isn't going to cut it, so to break it down for you on exactly how Spike makes my day that much easier, here's how I work:
Getting Organized with Spike
At the beginning of each month, I lay out my schedule, adding deadlines to the Spike Calendar and using Tasks to draw up a to-do list. This helps me keep on top of my workload and allows me to balance time-sensitive projects with general tasks. Anything that has a hard deadline goes in the calendar, anything that can be completed at non-specific times goes onto the to-do list and gets ticked off once completed.
image: create events without leaving your Inbox
As the emails start rolling in, I pin the most important threads and chats to the top of my Priority Inbox and consolidate information from different contacts into a single Note that serves as my personal project brief. It keeps ongoing projects and time-sensitive emails at the front of my mind, it also ensures that the stuff I need to do doesn't get lost among the less important emails. When a project or job is completed, I simply unpin it.
Now, I've never been the most organized of people, and the whole Inbox Zero concept always seemed like a truly soul-destroying way to spend my time. That's why I love my "Other" inbox. All my non-essential mail gets filed away there. So, newsletters, Amazon notifications, bills, promotional stuff, any kind of email that I need but that I really don't want to read is stored separately.
This means I can keep my inbox organized simply by scanning the subject and message preview, reading anything I need to and marking as read anything I don't. It's literally the only time in my life I've ever had a "clean" inbox. With Apple Mail, for instance, I had more than 10,000 unread emails by the time I switched!
Staying Connected with Spike
When I'm writing the Spike blog, it's super easy to connect with the team in Tel Aviv and New York—and as Spike grows, it would be amazing to see more people on real-time chat. We run a couple of separate Groups where we throw around ideas, add documents and links, and generally chat about stuff that needs to be done.
For the rest of my clients, staying in touch is as simple as it's ever been—only now, email is just a little more advanced. I get real-time notifications of when someone has received and read my mail, which is super useful (especially when sending out invoices!). I also get integrated access to Google Drive which allows me to share my work with anyone not using Spike.
Collaborating with Spike
Collaboration is where Spike really excels, and Notes has been a game-changer. When I say that the Spike team and I are on the same page, I mean literally. We set up a collaborative Note per project and then just add all the information we need directly. We can then chat within the Note about the specific project which saves miscommunication when we're in the general chat.
Image: Spike live collaborative note
As we develop ideas, build plans, or edit articles, we're notified in real-time and can simply take a look when we're ready. There's no more messaging to remind someone to check an attachment, and no more missed emails containing information vital to any specific piece of work. It's all integrated directly within the Note, which is itself integrated into my inbox!
The versatility of Spike Notes also plays a big part in efficient collaboration. It's packed with features such as to-do lists, tables, and HTML functionality; we can share images, videos, and links that can be previewed directly within the Note; we can even work on documents seamlessly in our inbox. It's like a cloud drive, chat, and collaborative ideas generator all rolled into one.
Real-time chat helps me deal with edits, refining individual pieces as per request while also giving me a responsive tool for questions and clarifications. Additionally, the Advanced Search feature is perfect for long projects where the chat fills up quickly. Now, whenever a file or message goes missing, a quick keyword search delivers everything I need.
If you haven't given it a try yet, I'd suggest you download the app today. For someone who depends on email and was happy enough with whatever email client I used before Spike came onto the scene, I'm a true convert. It has the capacity to change the way you work for the better, and it's growing every day. Finally, if you want to read more about Spike and it's features you can stay tuned to the blog—with many great pieces by me!
Freelance writer David has been honing his craft for over 10 years. Specializing in tech and sustainability, he is constantly thinking of ways to combine the two and push forward a circular economy. A Birmingham, UK native, David currently resides in Lisbon, liaising with teams across the globe.
You may also like