Top 7 Reasons Why Spike is the Best Email App for Your Business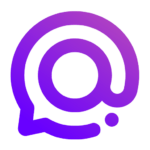 By
Spike Team
,
Updated on March 19, 2023, 7 min read
Running a business is hard work, and your communication tools shouldn't make it harder. But how can you make communications a breeze? Well, Spike brings email into the 21st century and kits out your Inbox with every productivity tool you could ever need—it's the perfect one-stop-shop for business communications!
Spike delivers everything you could ever want from your email in a single app across every platform from collaborative notes to large video conferences. Here, we explore exactly what makes Spike the ideal choice by going through the top seven things that set Spike apart from other email apps.
Flowing Communication with Easy Integration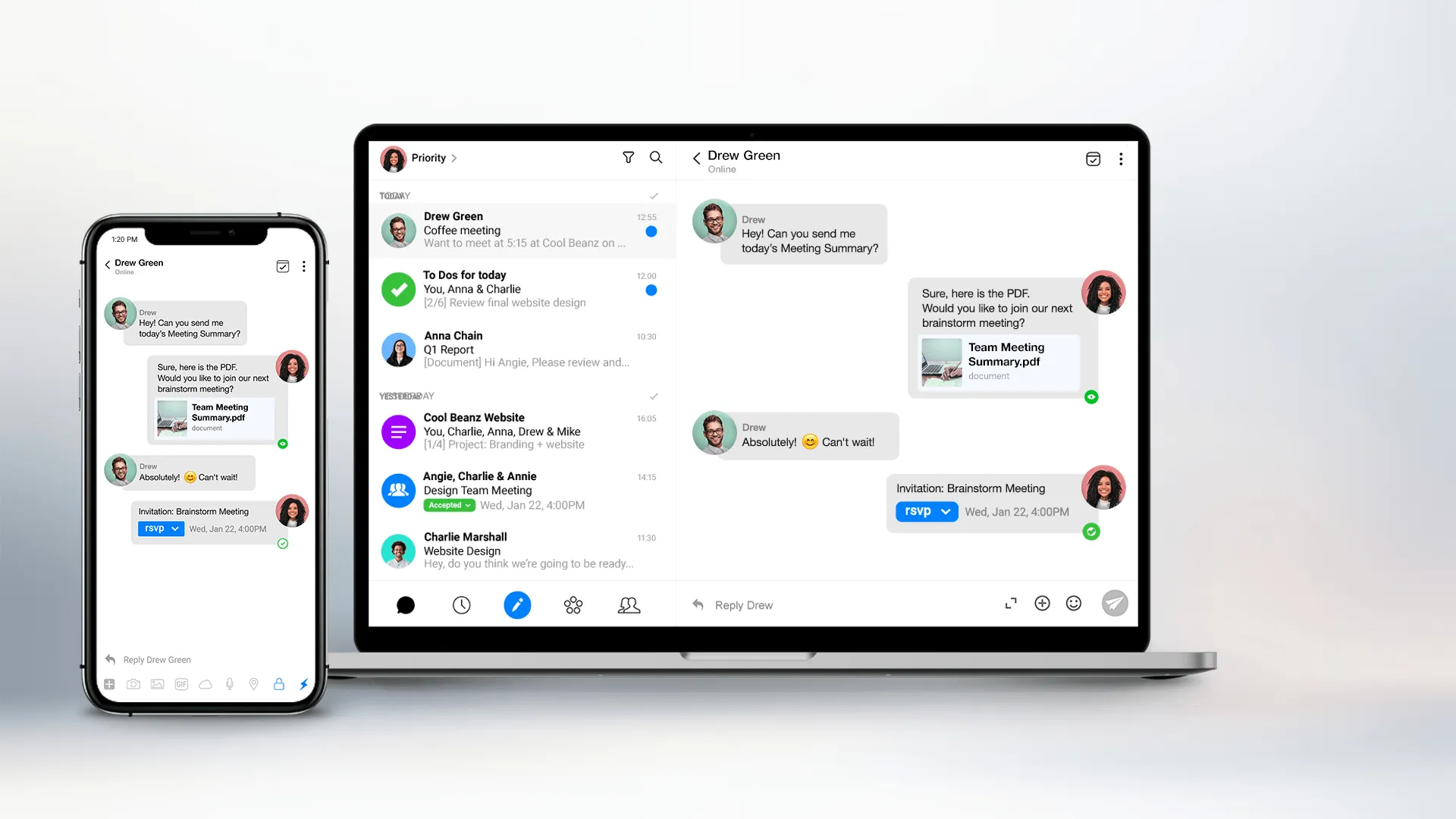 Spike gets to the point. It cuts away the clutter of old-fashioned email headers and signatures and delivers only what you need—the message. Everything is within your Inbox, with a clean, intuitive design for minimal onboarding.
With the power of email at its core, Spike is an out-of-the-box solution that can be used with any business email address, meaning no messy accounts or complicated sign-ups. What's more, your business can communicate seamlessly with people outside the Spike platform, whether clients or partners, since messages, collaborative Notes, and more can be sent to any email address.
Focus on What's Important
Having a constantly full inbox can distract you and eat up time, wasting 27 minutes every day—that's almost three weeks of work every year. Spike's Priority Inbox automates it all, delivering the messages you need when you need them and pushing everything else into the background.
Spike's Priority Inbox filters less important emails, like newsletters and promotional offers, into another inbox called "Other," which you can read and reply to when you're ready. What's more, you're in control, with the ability to switch back to a classic inbox whenever you want or sort your messages by contact or subject.
Spike is the Only Workspace You Need
Email isn't the only tool that your business needs to stay on track and productive. From consolidated calendars to team documents to project management tracking, there are loads of tools to consider. Spike brings them all into a single platform available on your desktop, cell phone, and on the web.
Switching between a dozen different apps just to get your work done wastes time, energy, and resources. Spike, available wherever you are, creates a seamless workflow to keep team members focused and on track.
Your Whole Team is a Single Message Away
The strength of a business lies in the strength of its people, which is why company communication is so important in any enterprise. Whether you're looking to talk to a single employee one-on-one, your team, department, or an entire company, Spike has the tools to make it happen.
Spike Groups is the simplest way to communicate with multiple people and can be created at the click of a button for specific projects, teams, clients, and more. Simple IM-style chat allows for super-fast real-time collaboration, and Group attachments keep everyone in the loop.
Stop Downloading Attachments – Just Preview
Cluttered folders and watching the clock as yet another file downloads are things of the past with Spike's in-app previews. You can visually preview any file ever sent without having to open emails or download a thing—whether photos, audio, videos, documents, cloud files, images, or more.
Spike's simple file management system allows you to preview everything you need in a single, unified window, saving you from scrolling through 100 emails to find that one report. Find files by group, subject, or contact for simplified navigation and a more streamlined workflow.
Real-Time Collaboration for Better Productivity
Don't let distance limit your team's creative collaboration. Spike's online Notes can be used privately (by a single user) or by teams in real-time for the ultimate collaboration. Spike Notes help you capture anything you think of, wherever you are, with text, images, code, and videos as attachments, to-do lists, and reminders.
Notes are automatically saved and synced across all your devices, so they'll always be there when you need them, and notifications are sent to the top of your inbox, so you'll never fall behind. What's more, with email at its core, Spike enables collaborative Notes to be shared with anyone, anywhere, regardless of whether they use Spike or not.
The Power to Choose is at Your Fingertips
Everyone has their own communication style, and Spike gives you the power to connect in a way that suits you. Video, voice, and text messages all in a single platform and at the click of a button. Whether you need to draft a long report or record a quick update, Spike has you covered.
Video Meetings between Spike users, as well as completely free video conferencing for anyone, make talking face-to-face simple wherever you might be. Voice Messages are ideal for when you're on the go or short on time and can be recorded directly from your Spike Inbox, Group chat or collaborative Notes.
TL;DR Why Spike is the Best Email App for Your Business
Modern companies require modern solutions, which is why Spike delivers far more than just an email app. Spike offers:
•

Clutter-free emails with clean, intuitive design

•

Priority Inbox for focused communication

•

Unified productivity app with all the tools you need in a single location

•

Groups for team collaboration

•

Single-window previews of any attachment

•

Real-time collaboration on Notes and documents

•

Text, Video, and Voice Messages all within a single app
Best Email App for Your Business FAQs
Email remains an integral part of most business communication, but Spike understands that every person communicates uniquely and that different situations call for other solutions.
That's why Spike has an advanced Inbox, chat, Voice Messaging, video calls, and collaborative Notes and documents.
Spike enables users to preview any attachment – files, photos, videos, gifs, docs, and more – without even opening the email. Even large files are easily visually previewed in a single window, organized according to Group, contact, and more.
Spike delivers powerful productivity tools within your Inbox and is available for Android and iOS in addition to Windows, macOS, and on the web. Stay on top of your work when you're on the go with advanced communication tools at the touch of a button.
Spike offers online collaborative Notes inside your email app so you can work with your team, client, or partners using text, video, images, GIFs, and more. Within Notes, create shared To-Do Lists or Reminders to keep team members updated and have notifications in your Inbox to keep everyone in the loop.
Spike offers video and voice calling built right into the platform, so there's no need for third-party integrations! Of course, this is available for Spike members, but with collaboration in mind, Spike also offers completely free video conferencing for anybody – whether they're a Spike user or not.
You may also like