4 Habits to Ramp Up Productivity and Completely Transform Your Freelance Business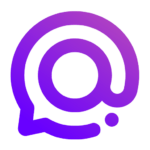 By
Spike Team
,
Updated on February 21, 2023, 6 min read
While some people might argue otherwise, the truth is, there's no "secret formula" for productivity. When it comes down to it, productivity is a direct result of habits. With the right habits, you set yourself up for success in the productivity game—and with the wrong habits, you set yourself up for a major struggle in getting things done.
But what, exactly, are these "right" habits? What are the habits you can incorporate into your daily life to ramp up productivity—and completely transform your business in the process?
Get Out There and Get Productive
Ramping up productivity isn't rocket science—all it takes is the right habits. And now that you know what those habits are, all that's left to do is get out there and start cultivating them.
So what are you waiting for? Get out there and form some new habits—and watch your business completely transform in the process.
You may also like