Quick and Easy Email Templates Designed for Humans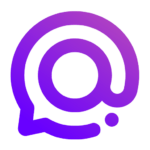 By
Spike Team
,
Updated on August 31, 2022, 10 min read
If you haven't already heard, the future of email is here, and it's all about great conversation. It's designed to be more human. It's about making real connections with your contacts. Bringing people together to encourage creativity and innovation in every aspect of your life. It's definitely NOT about robotic templates or scripted email replies.
However, templates can be useful timesaving devices, giving you a solid base from which to streamline your communications. So, to make sure you're ready for any eventuality, here we've got a bunch of the best email templates around. You can just copy and paste until your heart's content BUT don't forget to read our do's and don'ts first!
Dos and Don'ts of Email Templates
Conventional email templates can come across as a little cold. A little mechanical. A little too much like something you might get from your bank. Or worse, the tax office. So how do you create mail templates that really speak to someone? That are altogether more human? That don't, in fact, scream "I COULDN'T BE BOTHERED TO CRAFT A PERSONAL REPLY?"
Well, to start off, read our do's and don'ts of using mail templates to know what you should change and what you shouldn't!
| | |
| --- | --- |
| Do's | Don'ts |
| Always read over the template thoroughly and change any details to make it more personal. | Just copy and paste a template and forget to change the names or other important information. |
| Feel free to edit and alter the templates and make them work for your specific application. | Don't be constricted by what's included in the templates. |
| Use these templates as inspiration and start creating your own. This will help you build up a library of useful templates tailored to you. | Just stick with the standard mail templates. Always be creative. |
| Use templates when you have a lot of similar emails to send. | Don't send a template when you need to craft a personal reply. |
| Make sure you check that the greetings and sign offs are suitable for the person you are writing to. | Forget to spell check your entire email before you hit send! |
Email Template for a Job Application
If you're currently looking for a job and you are sending out hundreds of applications in the hope of landing that perfect position, then a mail template is your best friend. However, it's extremely important you change all the details diligently, otherwise your application may never even make it out of the recruiters inbox!
Dear (Recruiter or Company),
Please find attached my introductory letter and resume for the position of (position) at (company). I feel the skills and experience I have gathered to date can be of value to your company, and I would love to hear more about how your team works and how you see the role developing in the future.
You'll find all the information you need in the attachments, however, if you want to discuss anything specifically then please feel free to contact me by phone or email and I'll be happy to answer your questions.
Kind Regards
(Your Name)
Find The Right Balance To Streamline Your Communications. Use The Tool That Helps You Do it!
Email Template for a Recruiter
If you're on the other side of the fence, and you are dealing with hundreds of job applications every day as a recruiter, then mail templates are even more important. In order to find and retain the best talent, you need to make applicants feel as though they are heard, that you are available to help, and that you have their interests at heart.
Dear (Name)
Firstly, I want to thank you for the interest you have shown in the role of (position) at (company). I hereby confirm that we have received your application and, while we receive many emails from potential employees, we always take the time to go over all the material thoroughly.
If your application is successful, we will contact you within the next week to arrange an interview and advise you on the next steps in the process. Until that time, please feel free to contact us if you have any further questions.
Yours Sincerely
(Your Name)
Email Template for Interview Follow Up
Perhaps you've already applied for a job and you've been waiting a while for a reply? Well, sometimes it's best to take the bull by the horns and reiterate just how interested and well suited you are in that job! However, it's important to strike a fine balance between reminding the recruiter and being keen to hear back, and you should definitely never come across as pushy!
Dear (Name)
I recently applied for the position of (position) at (company) and I wanted to check if you needed any further information in support of my application. As I mentioned in my previous email, I feel I am well suited to the position thanks to my (number of years of experience at previous company).
Additionally, as someone who is very engaged with your company philosophy, I feel I can bring a high degree of commitment and passion to the position. Please feel free to get in touch if you would like to discuss anything in more detail, or if you'd just like to chat about the requirement for the position, then please get in touch.
Yours Sincerely
(Your Name)
Email Template for Customer Service
Perhaps your new job is customer-facing and you're dealing with irate customers on a daily basis. Well, you have to tread carefully when using mail templates as you don't want to make them any angrier than they already are! Try starting with a template for customer services and build your reply from there.
Dear (Name)
My sincere apologies that I was unable to answer your email last week. I have taken a look at the information you have provided regarding your problem, and I will (plan of action). For your reference, I have attached a copy of (document name). Please don't hesitate to get in touch if you have any further questions in the meantime.
Yours Sincerely
(Your Name)
Email Template for Resignation
Dear (name),
It is with sadness that I attach my letter of resignation as we previously discussed. The past five years at (company) have given me some wonderful experiences and provided the opportunity to learn many new skills. However, I feel that it is now time to explore new opportunities and
I wish you and the company all success moving forward and am leaving my contact details in case you need to get in touch for any reason.
Kindest Regards
(Your Name)
Email Template for a Promotion
Feeling a little undervalued? Know you can bring more to your company if only the boss recognized your unique talents? Well, perhaps it's time to ask for a promotion. You'll need all your charm and wit, however, and you'll really need to lay out your case. Luckily for you, you can build your promotion mail template from here.
Dear (boss),
After our most recent team meeting, and in light of the praise you sent my way for my work on (project), I feel that it may be time to discuss my current position and how you see it developing in the near future.
Having been a valuable member of the team for (years) now, I feel that I'm ready to take on more responsibility and help guide (company) towards its goals. It would be great if we could get together and talk about how I might grow into a new role and how I think I can bring added value to our team.
Kind Regards
(Your Name)
Email Template for Work
Maybe you got the job? Or maybe you already have one that's demanding too much of your time? Either way, firing off emails is part of your routine, and having a few handy templates around can speed things up exponentially. If you need to send a quick response, then try this template.
Hi (Name),
Thanks for the email. I appreciate your thoughts and we should (plan of action). You'll find the documents attached and I'm available if you've got any questions. We can meet at (time) if you need to chat about it a little more.
Thanks
(Your Name)
Email Template for Collaboration
Let's say you're working on a fresh new project within your company. You're getting loads of ideas from different departments and you need a quick and easy way to filter out the good from the bad. An easy mail template that will help you and your colleagues focus on what's important can save you lots of time and narrow less succinct emails into simple bullet points.
Hi (Name),
I love the energy you're bringing to this project, and some of these ideas are fantastic! At this point I'm consolidating everyone's work so we can make an action plan on how best to move the project forward.
Let's work on these points and dive a little deeper into how we can make them happen (especially points (-) and point (-):
(point 1)
(point 2)
(point 3)
(point 4)
(point 5)
I think we can probably put these ideas on hold for the moment, but perhaps we can revisit them later in the project:
(point 1)
(point 2)
(point 3)
(point 4)
(point 5)
I'm getting some excellent input from across the company. Keep those inspirational ideas coming!
As usual, if you have any questions or you need any further clarification, give me a call/drop me an email/grab me at the coffee machine.
Thanks
(Your Name)
Email Template for Freelancers
mail templates are also useful for freelancers and digital nomads, providing a quick and easy way to follow up on pitches or potential projects. Here, writing an template that contains the same (or similar) information means you can send out quick-fire replies to any meetings or calls you have with prospective clients. You can even tailor each email to contain different links or attachments depending on the scope of the project.
Dear (Client Name),
It was a pleasure to meet you earlier today and I really enjoyed our discussion on (project name). I wanted to follow-up with my credentials and tell you again why (project name) appeals to me.
You'll find my CV attached and my portfolio here (link to portfolio). As you can see, my experience to-date puts me in a strong position to push the project forward and I'm positive I can bring a fresh new perspective to (company name).
If there are any points you feel we didn't cover then feel free to drop me an email/give me a call and I'll be happy to answer your questions.
Kind Regards
(Your Name)
Email Template for Invoices
Mail templates are ideal for sending invoices every month or just occasionally, meaning all you have to do is attach your files. Try this template for invoice emails to get your started and add to it as and when you need depending on the project or specific client.
Dear (client),
Please find attached the invoices for work completed in (month/week/project). Payment details are included in the document and I usually expect payment within two weeks. Please feel free to get in touch if you have any questions or queries.
Many Thanks
(Your Name)
Email Template for a Thank You
Finally, saying thank you, whatever the reason, can go a long way. People want to feel appreciated and acknowledged, and in our busy lives, we can sometimes forget to do this. So, if you want to share a little more love around the office, or with your clients on the other side of the world, try this template to say thank you.
Dear (name),
Just a quick note to say thank you for all the hard work you've put into this project so far. I really appreciate the extra effort you've gone to, and I know the rest of the team is pretty impressed with your commitment.
Let's touch base on Monday to discuss how we are moving forward, and keep up the good work!
Best
(Your Name)
A Few Things to Remember
When writing mail templates for work, it is important to find the right balance between practical and personal. Anything too generic will leave your contacts feeling like they don't matter. And anything too specific will render your templates useless except for single occasions. Additionally, one of the problems with mail templates is that they have a tendency to make us rush. And when you're in a rush, you're even more likely to commit the worst email faux pas of them all. Forgetting to personalize your template and sending out a generic reply. Remember, the whole point of email templates is to make your life a little more streamlined, however, if you begin to alienate your contacts, it's probably time to start crafting personal replies once more.
Remember:
Balance speed and efficiency with and charm and personality
Never forget to swap out placeholders with real names, times, places etc.
Don't come to rely on templates too heavily
Always put extra time and effort into emails that need a truly personal touch
Don't be lazy and use a mail template when dealing with sensitive issues
For more information on all things email, check out the Spike blog today or Tweet us @SpikeNowHQ and let us know how you make your day more efficient without becoming a robot!
You may also like