New Study Explores How Americans Feel About Email in 2019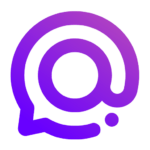 By
Spike Team
,
Updated on May 13, 2020, 3 min read
Take a minute to think about your daily routine. Of all the things you do in one day, what do a majority of those tasks involve? If you are like 79% of Americans, you probably check your email. According to a new consumer survey* conducted by Spike, a whopping 8 out of 10 Americans will stop everything they are doing to read an email.
The findings of this survey are part of larger results from an earlier Spike survey focused on email in the workplace, and are telling of interpersonal communication styles in the 21st century. Focusing on users' emotional and habitual relationships with email, the findings offer insights to preferences, pet peeves, and how email affects the flow of our daily behavior. So how do your personal preferences measure up against the results? Check it out – numbers don't lie.
Netiquette
When it comes to dislikes, 79% of respondents reported long email threads as their number one irritation. 27% reported dissatisfaction with flooded inboxes from receiving too many emails, while 25% reported inclusion on non-relevant emails as their biggest gripe.
But what about email etiquette? When users finally give in and react to notification temptation and open up their mail, what they end up viewing isn't always pleasant. Nearly half (47%) of Americans find passive-aggressive emails annoying (we get it Susan, that's enough now), with the following bad behaviors making the list of peeves:
To Err is Human
We've all been there – attached a wrong attachment, misspelled an important someone's name (the CEO won't notice, right?), and even hit "Reply All" when we really shouldn't have.
Poll results show that 24% of Americans have accidentally emailed something inappropriate to the wrong person, while 12% complained about someone but included them on the email by accident (maybe? Petty level 1,000). Furthermore, more than 1 in 10 have sent confidential information to the wrong person, while 4% have used email to send compromising information about someone they didn't like.
Getting Frisky
Email is a great way to stay in touch with people, including romantic partners. To keep the spark alive, 20% of respondents reported emailing their partner saucy pictures, while 10% have asked for sexy pictures over email and 15% have used email to schedule a date. A minority have even used email to schedule sex (7%) or to share a sexually explicit link (6%).
With all that noted, many Americans worry that what they do over email could eventually come back to haunt them:
E-Feels
It's not all about business. The survey findings show that email makes people feel. Results show that email has the power to make us laugh, cry, and roll our eyes (it can also make us yell or turn us on).
More than three-quarters of Americans say they feel important (76%), happy (81%) and satisfied (85%) when someone responds instantly to an email they've sent. When they don't receive an immediate response, they feel frustrated (50%), unimportant (46%) and unsatisfied (47%).
Our emotional response to email is no surprise.
"We live our lives over email, and it is absolutely central to how we connect with each other. It's no wonder that it impacts so many aspects of our lives, and these survey results reflect that. But the email of the past isn't going to be the email of the future. We built Spike Conversational Email to help people get everything they love out of the medium, without the clutter and noise they hate."

Dvir Ben-Aroya, Co-Founder and CEO at Spike

With so many ways to stay in touch, email still rules the roost. Download Spike today and check out their incredible twist on email and see a spike in all the good feels that its unified workspace offers.
*
Methodology
: This Spike survey was conducted online by Propeller Insights in
September 2019
among a national sample of 1,001 adults. The results for the full sample have a margin of error of +/- 3.1% with a 95% level of confidence, and is representative of the U.S. population for age, gender, ethnicity and region.
You may also like