The Best Spotify Playlists for Work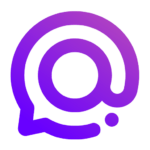 By
Spike Team
,
Updated on September 21, 2020, 5 min read
Whether you're in the office trying to block out noisy distractions or you work from home and you're free to shake down the house, if you love listening to music while you work then you need to get your playlists set. After all, it's no good rocking up (or logging in) on Monday morning and spending the first hour of your day searching for something you want to listen to—it's surefire productivity killer that's bound to get your week off to a bad start.
However, making sure you've got the right kind of music on rotation is also important, as choosing badly could also ruin your focus and slow you down. In truth, music has benefits that go beyond simply drowning out the pings, buzzes, and beeps of the office or the attention seeking mewling of your cat. In fact, working to music has been shown to effectively boost productivity, helping those who listen to complete tasks more quickly and generate more interesting ideas than those who don't.
The big caveat here, however, is that it needs to be certain kinds of music. Anything with lyrics is likely to be a distraction, while particularly complex song structures may also be detrimental to your concentration. The good news, however, is that there's plenty of choice out there for music lovers, and a whole world of exciting sounds to discover to help you enhance performance and stay focused.
So, to help you find the perfect pitch to boost your productivity, here we run through some of the best Spotify playlists for work. From the adrenaline-soaked sounds of the dancefloor to the refined, studious resonance of a full orchestra, we've got it all here. You can thank us later.
The Best Spotify Playlists for Work
Techno
If four to the floor is your style, then techno's repetitive and hypnotic textures make for some of the best upbeat Spotify playlists for work. Need to meet a fast approaching deadline? Got a giant Excel sheet to analyze? Want to drown out the endless nonsense of your neighbor? Reach for the 909 and 303!
Resident Advisor is a good place to start, and their Best New Techno playlist features all the latest releases from the genre's most celebrated artists—with plenty of variation to keep you interested without pulling focus. Alternatively, for something a little darker, then Ostgut Ton (the in-house record label of Berlin's world famous Berghain) has almost ten hours of its catalogue compiled for your listening (and working) pleasure.
Ambient
If you like something with just a touch more tonal variation than 3 hours of white noise, then perhaps a little electronic ambient music is just the thing. Ethereal and atmospheric, the lack of rhythm and conventional structure is ideal for getting lost in your work when you have to think through demanding tasks and solve complex problems.
Sci-Fi Scapes is a great call, featuring luminaries such as ambient Philip Glass, Terry Riley, and Tangerine Dream alongside contemporary artists such as Boards of Canada, Oneohtrix Point Never, and Caterina Barbieri. Alternatively, Negative Space adds a dub techno flavor if you want your soundscapes with a subtle beat.
Instrumental Hip Hop
One for the heads and lovers of hip hop everywhere. While the lyrical dexterity of rap might not be the ideal genre for encouraging focus, there's no reason to give up on the beats. In fact, a quick search on Spotify will give you hundreds of different playlists designed specifically for study or work, with plenty of fans claiming it's the only genre that really helps concentration levels.
Spotify's own Mellow Beats is bursting with innovators such as J Dilla, Madlib, Alfa Mist, and Elaquent, while lovers of Flying Lotus and Ras G should check out Alpha Pup's L.A Beat Scene 101 playlist—both will keep your head nodding as you work and both are among the best Spotify playlists for workplace focus.
Background Noise
"Everything we do is music," John Cage once said—sage words from an experimental genius who composed four minutes and thirty-three seconds of silence. So, while Cage might balk at the idea of "background noise", for our purposes, it's difficult to define it as anything else. Either way, it makes for one of the best spotify playlists while working if you don't actually want to listen to music.
Studies have shown that white noise can improve both memory and concentration, while tapping into the low-volume drone of a coffee shop or a train station can reduce anxiety and allow you to focus more easily. The good news is, that Spotify has countless hours of whatever you prefer, but our favorite has to be the tranquility of Rain Forest Sounds.
Jazz
Jazz is the great divider in music—you either love it or you hate it. However, the genre has come a long way since those epic modal improvisations of the 50s and 60s. Today, nascent jazz scenes in London and Toronto share as much musical heritage with hip hop, funk, soul and even techno as they do traditional swing or big band music.
We Out Here Festival's playlist provides a great sampler of new jazz, highlighting the breadth of talent and musical influences out there and featuring artists from all around the world as part of its lineup. However, for those of you that long for the pure sounds of a smoky jazz club, then the best Spotify playlist at work has to be Blue Note Classics.
Classical
For the most cerebral listeners want to turn the up the tone and focus on sophistication, then classical music has long been held in high regard when it comes to concentration, learning, and increasing attention span. It's also got a catalogue that goes back around 400 years, so there's plenty of options to explore.
PENTATONE, a well-respected international classical label, has its own Classical for Working playlist that's literally made to enhance productivity, while Spotify's Classical Essentials is a good bet if you're new to the genre and want to dip your toes. Either way, they're both great Spotify playlists for working from home or in the office, and you can count yourself among such trailblazers as Einstein and Neil Armstrong when you work to classical!
Whatever your particular music tastes, and whatever you find helps you focus more effectively, Spike is here to help. We're changing the face of email so you can find your flow and cut out the distractions, giving you the space and time to collaborate, create, and concentrate. Stay tuned to the blog for more insights on subjects from productivity to mindfulness, and of course, let us know your favorite music to work to @SpikeNowHQ.
You may also like