The Secure Communication Tools Every Lawyer Needs in 2023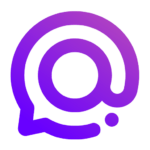 By
Spike Team
,
Updated on August 01, 2023, 9 min read
Updated on Aug 1, 2023
In 2023, law firms will face a rapidly changing digital landscape. To stay ahead of the game and strengthen their cybersecurity, smart lawyers need to upgrade their communication tools now more than ever before. Lawyers must be sufficiently familiar with current technologies so that they can engage in secure day-to-day communications with colleagues, clients, and partners. In this blog post, we will delve into how lawyers should look for secured communication tools in order to ensure the confidentiality of data exchange as well as overall security against malicious attacks. Keep reading to learn about all the different options available today!
The Ethics of Secure Communication for Lawyers
The ethical duty of secure communication for lawyers is a critical component of professional responsibility. Security and confidentiality are paramount when it comes to protecting privileged information, especially in the legal context. Lawyers must take all necessary steps to ensure that their communications with clients remain private and secure. Professional ethics rules provide guidance on the duties required to protect confidential client communications, including the use of secure communication methods.
Lawyers have a responsibility to keep client conversations, documents, and other information confidential, even after the lawyer-client relationship has ended. The ethical rules governing lawyers require that they take reasonable steps to protect all forms of communication with clients. This includes implementing measures such as encryption and authentication technologies for emails, texts, and other digital communications. Lawyers should also be aware of the security risks associated with traditional methods of communication, such as paper mail or telephone conversations.
Lawyers should be familiar with the ethical rules in their jurisdiction to ensure that they understand their professional responsibilities when it comes to secure communication. The American Bar Association provides guidance on the use of encryption and authentication as part of their Model Rules of Professional Conduct, including the use of secure remote access technologies. The ABA also recommends that lawyers take additional measures to protect client data, such as conducting regular security audits and encrypting all communication devices.
Secure communication is essential for protecting confidential information between lawyers and clients, but it is only one component of a comprehensive security strategy. Lawyers should also be aware of other measures that can help protect their clients' data, such as developing written policies for data retention and destruction and periodically training staff on security best practices. By following the ethical rules governing secure communication and taking proactive steps to protect client information, lawyers can fulfill their professional obligations while shielding themselves from potential liability.
---
Discover: How to create a successful team charter
---
Secure Video Conferencing Tools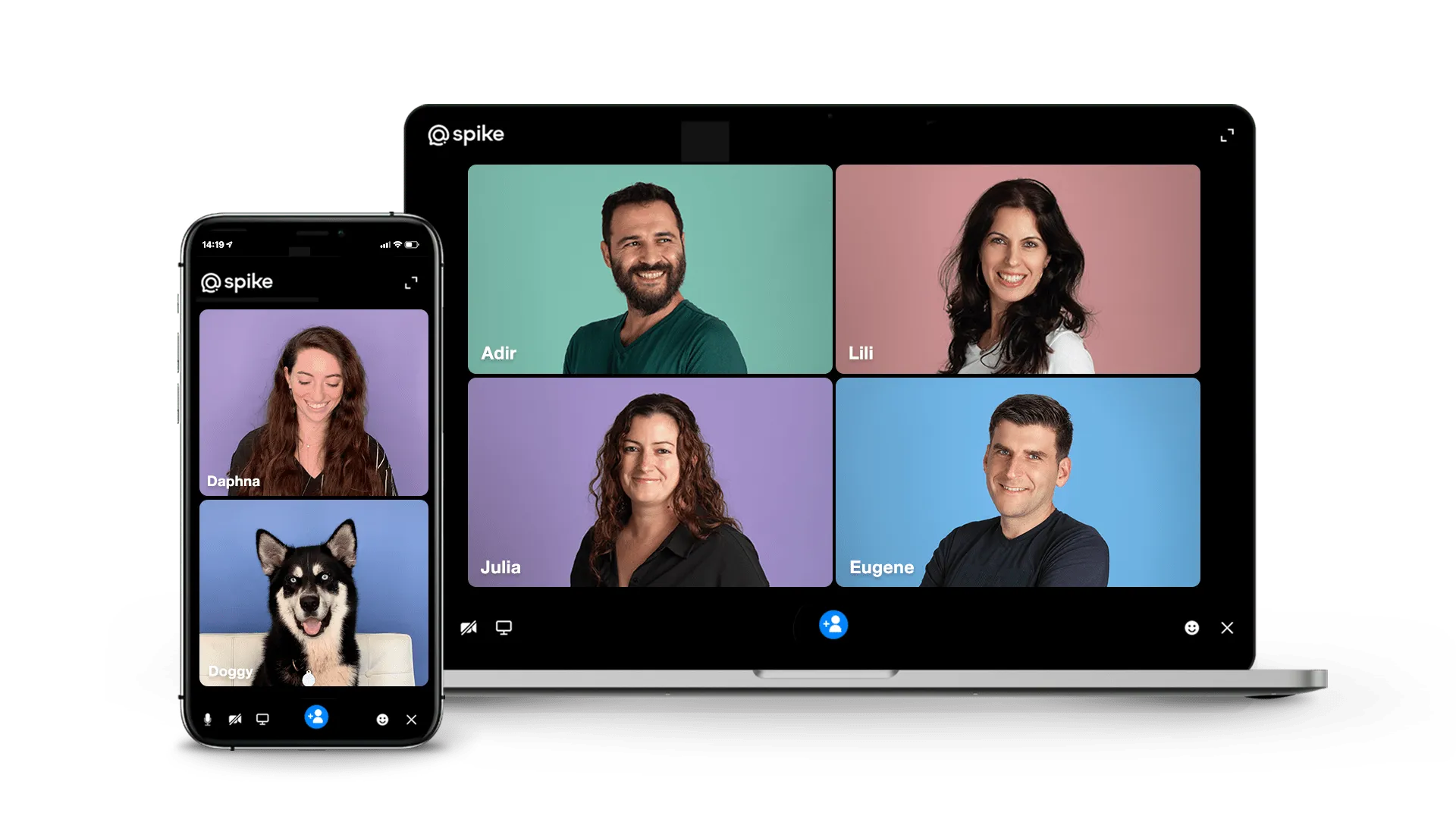 Secure Video Conferencing is becoming an increasingly popular tool for lawyers, especially for those who need to communicate with clients remotely. The use of secure video conferencing tools allows lawyers to conduct real-time communication with clients from any location without having to worry about security or privacy risks, while having control over all participants.
Secure video conferencing platforms offer a variety of features to ensure privacy, such as end-to-end encryption with no middleman, authentication protocols such as dual-factor authentication, multi-factor authentication, and more. Other useful features of secure video conferencing tools include integration with calendar systems, document sharing, screen sharing, audio and video recording, whiteboarding, and more. All these features help lawyers to collaborate better with their clients while ensuring security throughout the process. Additionally, most secure video conferencing tools provide analytics and reporting features to aid lawyers in tracking the progress of their cases.
Secure video conferencing is quickly becoming an essential tool for lawyers in today's digital world. With the right secure video conferencing platform, lawyers can provide their clients with better service while protecting their conversations and data.
Some of the most popular secure video conferencing tools for lawyers are:
Microsoft Teams

Microsoft Teams is a secure platform for online meetings and conferences, offering encryption, authentication protocols, and data control. It includes features such as file sharing, screen sharing, group chat, video conferencing, audio calls, and more.

Zoom

Zoom is a popular cloud-based platform offers end-to-end encryption, two-factor authentication, and password protection for secure video conferencing. It also enables file sharing and screen sharing to facilitate collaboration between lawyers.

Cisco WebEx

This cloud-based platform provides high levels of security with end-to-end encryption and advanced access control features, allowing lawyers to securely connect with clients or colleagues. It also includes scheduling, audio and video conferencing, file sharing, co-editing of documents, and more.

GoToMeeting

Designed for legal professionals, this secure platform provides end-to-end encryption and authentication as well as other features such as recordings, file sharing, screen sharing, and more.

Spike

Spike's video meetings are an ideal solution for lawyers who need to communicate with clients, colleagues, and other legal professionals.
By using secure video conferencing tools, lawyers can be sure that their data and communications remain safe from unauthorized access or theft. This allows them to conduct business securely without having any security concerns.
Start using a secure platform that provides you video meetings, team chat and additional communication features
Secure Messaging tools for lawyers are becoming increasingly important in the legal field. With advances in technology, it is now possible to communicate securely and confidentially across all platforms, allowing attorneys to better protect their client's data and sensitive information. Secure messaging tools provide a range of features that can help lawyers stay on top of their communication and ensure that confidential information is kept confidential.
Some of the most popular secure messaging tools for lawyers include Signal, WhatsApp, Telegram, Wickr Pro, and Wire.
Signal provides end-to-end encryption for all messages, calls, and files sent over the platform. It also includes features such as group chats, sharing location information, and self-destructing messages. WhatsApp also provides end-to-end encrypted communication, as well as group chat capabilities and file sharing.Telegram is a secure messaging platform that supports multiple user accounts, group chats, video calls, and file-sharing options. Wickr Pro is an enterprise-level secure messaging tool with features such as self-destructing messages, guest access for external users, and administrative controls. Finally, Wire is an end-to-end encrypted messaging and collaboration platform with features such as secure file sharing, video meetings, and audio calls.
It is important to note that while these tools offer a layer of security, they should not be relied upon completely; attorneys must still take other steps to protect their clients' data. Additionally, lawyers should always consult with their local bar associations and ethics boards before using any secure messaging tool.
Ultimately, secure messaging tools are an essential part of any lawyer's arsenal, allowing them to protect their clients and stay ahead of the competition.

For lawyers, effective communication with clients is essential to building trust, understanding their needs, and providing high-quality legal services. Spike is a great tool for lawyers to communicate with clients for a number of reasons.

First, Spike's video meetings allow for face-to-face communication, which can be especially important for building a strong lawyer-client relationship. This can be especially useful when discussing sensitive or complex legal matters.

Second, Spike offers a range of collaboration tools that can be useful for lawyers and clients to review and discuss legal documents. For example, lawyers can share documents and screens during a video meeting, making it easy to review and discuss important legal documents.

Finally, Spike's calendar integration makes it easy to schedule and organize video meetings with clients. Lawyers can easily see their availability and schedule meetings with clients at a time that is convenient for everyone.

Overall, Spike is a great tool for lawyers looking to communicate effectively with their clients. The platform's video meetings, collaboration tools, and calendar integration make it easy for lawyers to connect with clients and provide high-quality legal services.

---
Spike is securing your data
Spike is a communication tool that prioritizes security and privacy, making it an ideal solution for lawyers who deal with confidential information.

The platform offers end-to-end encryption, which ensures that only the sender and recipient can access the contents of their messages. Additionally, Spike uses secure servers and protocols to protect user data and prevent unauthorized access.

The app also allows for secure file sharing, and users can set expiration dates on shared files to ensure they're not accessible beyond a certain period. With these security features, lawyers can communicate with clients, colleagues, and partners without worrying about the confidentiality of their conversations or documents.
Read more about Spike's security
---
Other Secure Online Communication Portals
Secure communication is of utmost importance in the legal profession, and lawyers must use secure online communication portals to ensure confidentiality, privacy, and authenticity.
Secure communication tools such as:
Encrypted email services

These services offer end-to-end encryption when sending emails between two parties. Examples include ProtonMail and Tutanota.

Secure document sharing platforms

These platforms allow users to securely store and share confidential documents. Examples include Dropbox, Google Drive, and Box.
Many of these tools also provide audit trails that can be used to track document and communication activity. With a secure online communication portal, lawyers can confidently share confidential information with their clients and colleagues, while still protecting their data.
Conclusion
If you are looking for more secure communication tools for lawyers in 2023, then look no further. The options we have listed above are all great choices that will help you stay ahead of the curve and keep your communications secure. Do you have any other suggestions? Let us know on our socials!
FAQs
Law firms can benefit from various document management tools tailored to their needs. Some top choices include Microsoft SharePoint, Google Workspace, Dropbox Business, and Spike for Teams. These platforms offer secure file storage, collaboration features, and easy document sharing for enhanced productivity.
There are several effective communication tools available for legal teams to stay connected. Popular options include Microsoft Teams, Slack, Zoom, and Spike for Teams. Each tool offers unique features and advantages, allowing legal professionals to choose the one that best fits their communication needs.
When it comes to video conferencing, law firms have numerous reliable options to choose from. Some of the most popular tools include Zoom, Microsoft Teams, Google Meet, and Spike for Teams. These platforms provide seamless virtual meeting experiences, ensuring effective communication with clients and colleagues.
Collaboration and productivity in law firms can be boosted by using various software tools. Apart from Spike for Teams as a collaboration tool, other effective options include Trello for task management, Asana for project collaboration, Evernote for note-taking and organization, and Clio for practice management. Each tool contributes to streamlining workflows and fostering efficient teamwork in legal practices.
You may also like