The Top Tech Tools for Real Estate Agent Productivity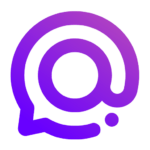 By
Spike Team
,
Updated on March 30, 2022, 7 min read
The real estate industry has, and continues, to see rapid changes since the COVID-19 pandemic ushered in a new era of remote work. The ability to work location-independent has inspired many to flock from large, expensive cities, to areas with lower costs of living to enhance their quality of life. The housing market across the developed world is seeing rapid growth and real estate agents have never been busier. If you're a real estate agent, finding the best real estate agent tools to streamline your productivity and growth is essential to achieving success. So what are the best tools for real estate agents to upgrade their digital workflows? We've got the top ten tools listed right here, so keep reading.
HelloSign – Best for Signatures on Contracts
Everything in real estate is moving to digital. It's even possible to close on a land or home purchase using a smartphone from anywhere in the world. Your real estate broker likely has a standardized tool for the major closing transactions, but what about something smaller?
Perhaps you're looking for a tool to set up expectations with a new client or with another vendor. HelloSign makes it easy to put legally binding signatures on contracts. Pricing starts are just $15/mo for a single user with unlimited transactions. Features include mobile signatures, audit trails, and built-in templates.
If you need the easiest tool to manage real estate transactions, check out HelloSign.
Speaking Photo – Best for Quickly Describing Properties Virtually
Having your clients visit every property is a huge burden on their time and yours. Instead of having to meet with your client in person for every single property, you can use a tool like SpeakingPhoto to quickly snap a photo and record a voice-over to send to your clients.
Real estate agents can use a tool like this to point out things that their clients should be looking for in a particular property or things they might notice. On the other hand, clients can use the tool to point out things on their own house that should be repaired before listing the house, etc. It's an extremely simple tool, but it can make a world of difference in communicating what's in a picture.
Even if you're looking at a house in person with your clients, it's a great tool to document questions/concerns to send to a listing agent before putting in an offer.
Spike – Best for Real Estate Productivity and Communication
Digital communication is at the heart of real estate agents' daily activities, so it's no secret that texting, email, and group chats are part of the job. However, many clients don't want to talk on the phone – they want digital communications that are on their schedule. Finding the right digital platform for productivity and communication can make a world of difference in meeting clients' expectations. Spike does it all.
Conversational Email
Spike is a conversational email application. Spike lets you chat just like you do in a messaging app. It clears the clutter and makes it easier to stay in touch. Conversational Email puts real conversation at the heart of your communications. It works great both in the office and out of it.
All your emails and threads with clients are found under the contact—all your communications, past and present. All the relevant information for the person you're talking to is provided right where you need it: every conversation, file, social profile, and attachment. Profile pictures let you identify people at a glance and even let you know when they received or read your message.
Priority Inbox
Are you drowning in Zillow emails? It's time to learn how to organize your Inbox. And we don't mean delete a bunch of emails, create some folders, tag your messages, or any other of those old-school email management tips. Instead, just switch to Priority Inbox and Spike does it automatically.
Get rid of clutter in your Inbox. Lose the endless price alerts notifications. Forget the annoying Uber receipts. Spike's Priority Inbox sorts all your less important emails such as newsletters, promotional offers, and random invites into another Inbox, called 'Other' that stays out of your way until you need it
Spike Notes
There's no more switching between docs, messenger, email, and updating your project board. You can track all client notes, add photos, and even share them afterward. Everything is synced, so it's available on all your devices and always backed up.
Voice Notes
Are you on the go but need to send a quick note to your clients? Spike includes built-in voice memos so you can record a message and send it right to their inbox as an audio file. It's perfect for those periods when you don't want to call, but you don't have time to type out a message.
Video Meetings
Video meetings are a critical part of the workday even for real estate agents. From checking in with clients or chatting with agents at other offices, a robust (but easy to use) video meeting tool is an essential real estate agent tool. Spike lets you have a video meeting with anyone, even if they're not on Spike (yet). You can share a meeting invite directly from your conversation. 1 click, and they're in, even if they're on Gmail, Outlook, Yahoo, etc. There are no clunky plugins or accounts to manage – just share an invite and start chatting.
Spike Offers so Much More
There's so much that Spike offers for real estate agents for digital productivity and communication that we can't list it all here. Go grab Spike for all your devices, sign in with your email account, and see for yourself that it's the best tool for real estate agents.
Box – Best for Enterprise Document Sharing
If you need a solution for sharing folders from your Mac or PC, Box is one of the best solutions on the market. Regardless if you're a 2 person family office or work for a larger broker, Box offers something for everyone.
In the real estate business, documentation is everything. With Box, all of your documents and pictures can be backed up on both your computer and the Box cloud service. If you routinely share large files with clients or other real estate agents, Box will be a fine solution for your needs.
Placester – Best for Real Estate Agent Websites
A professional business website is the hub of marketing operations for real estate agents. All branding, prospecting, lead generation, and property visibility efforts begin and end with your website. A well-built site is likely to convert website visitors into new clients.
Placester website editor is designed for real estate agents – not developers. It aims to make website building accessible to anyone. If your broker doesn't offer a website builder, check out Placester.
Virtual Staging Solutions – Best for Digitally Furnishing a Home
Virtual Staging Solutions is a home staging application where software is used to create a simulated interior design in a living space. It's much more cost-effective to digitally stage a home than conventional staging for real estate agents.
A top solution for virtual staging, Virtual Staging Solutions offers has a two-day turnaround time with two free revisions. Once you submit photos of each room in the home, choose a style from their pre-designed options, and a designer will handle the rest. Real estate agents looking to streamline the process of showing what an empty home can look like will love this tool!
Mortgage Calculator – Best for Helping Clients Understand Their Budget
Helping your clients understand how their purchase price will affect their monthly payments is key in the real estate agent's profession. This Mortgage Calculator tool helps your clients estimate their monthly payments with PMI, taxes, homeowner's insurance, HOA fees, current loan rates, and more. This tool also offers loan performance graphs, biweekly savings comparisons, and easy to print amortization schedules.
Realtor Pro App – Best App for Managing Client Information
The official Realtor.com app for professionals should be a staple on every real estate agent's smartphone. Using the app, realtors can follow up with realtor.com leads faster as push notifications are sent directly to their smartphones. Once the leads arrive, the app lets a realtor call, text, or email contacts directly from the app to help streamline follow-up.
When used alongside Spike, the Realtor Pro app helps realtors stay on top of their digital communications with ease.
HootSuite – Best for Social Media Automation
Hootsuite is a powerful social media scheduling system. It's customizable and allows users to populate, manage, and schedule posts on all their social media channels in a single place. In addition, it has built-in social media reporting and analytics.
A real estate agent spends a lot of time marketing their properties and searching for new clients on social media. Using a tool like HootSuite, a real estate agent can maintain an active presence on social media without spending all day switching between websites and apps.
Summary
There are a lot of great tools on the market to help real estate agents streamline their day, increase client satisfaction, and ultimately – increase revenue. But, if you only check out one tool on our list, make sure to look at Spike as a way to overhaul your communications and collaboration technology.
You may also like