A Round-Up of the Best Gear to Improve Your Video Meeting Quality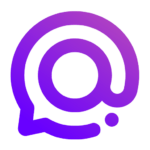 By
Spike Team
,
Updated on August 16, 2022, 6 min read
If you're settling into remote work for the long haul, you'll likely be spending more and more time on video meetings, so your standard setup with your laptop webcam and cheap headphones is probably due for an upgrade. In this guide, we'll be going through some simple ways you can give your work from home office a studio-quality without breaking the bank.
These upgrades aren't just for remote work, though. These upgrades can be beneficial for students who are doing virtual learning, families looking to connect virtually, or doctors looking to improve the telehealth experience for the patients they're meeting remotely.
Best Webcams for Under $150
Most laptop webcams are still stuck at 720p, so without studio-quality lightning, they're going to look pretty washed out on a video conference. However, if you're looking for the best camera for zoom video conferencing, we got three options you should consider.
Logitech HD Pro Webcam C920, 1080p
A simple upgrade you can make for less than $100 is purchasing a 1080p webcam from Logitech. Logitech is well known for its video camera quality, so this product can easily upgrade your experience to give you the best webcam for Zoom meetings. It plugs into your laptop with a USB-A cord, so if your computer only has USB-C, you'll need an adaptor.
•

•

Warranty: 1-year manufacturer warranty

•

•

•
If you want to take your video quality up for your video meetings, the Logitech StreamCam is one of the best webcams for meetings. It includes Logitech's custom software supporting popular video software like Zoom, Skype, and Google Hangouts. The custom software (Mac and PC) allows the camera to automatically follow your head as you move around the room. If you're using a modern Apple computer, you'll be pleased to know that the Logitech StreamCam included a USB-C cord, so you can ditch using the USB-A to USB-C adaptor. It streams at Full HD 1080p at 60 fp with robust autofocus.
•

•

Warranty: 1-year manufacturer warranty

•

•

•
Best Home Light Kits to Improve Video Meeting Quality for Under $100
One of the lesser-known secrets of upgrading your home office to improve video meeting quality is to enhance your lighting. Even with a 4K webcam, you won't look as good as you want without having better lighting. Fortunately, it's never been easier to improve your lightning quality without breaking the bank. Countless options are powered by USB, so you can plug them right into your laptop and put them on your desk.
Cyezcor Video Conference Lighting Kit
One of the best options for improving your video meeting quality is the Cyezcor Video Conference Lighting Kit. It will clip onto any laptop and is powered by USB-A. It contains three color temperatures (white light/warm light/natural light) 3200k-6800k, five levels of brightness adjustment, and 48 LED lamp beads with 10W brightness. Quickly change your ideal lighting with the switch to make your skin more perfect and more suitable for your home office. Adding this light will go a long way to create the best lighting for your home office.
•

•

Warranty: 1-year manufacturer warranty

•

•
Lume Cube Video Conference Lighting Kit
If you want to take your home lighting to the next level, the Lume Cube Video Conference Lighting Kit is your best option. You can use the Lume cube video conferencing light as a quick desktop accessory to set up to enhance your webcam lighting and improve your presence for meetings, videos, live streams, virtual classes, and more. In addition, you can use the included suction cup computer mount with laptops, desktops, or any flat surface for ultimate portability for the home office or travel.
One bonus is the use of a built-in extended battery that provides hours of lighting. For extended coverage, you can plug the zoom light into your computer's USB-A port and run indefinitely off external power. Adding the Lume Cube will help give you the best webcam setup.
•

•

Warranty: 1-year manufacturer warranty

•

Cord type: USB-A and battery

•
The best microphones for under $100
While Macbook and HP laptops have better than average microphones built-in, upgrading to a dedicated USB microphone is an easy way to get started improving your video meeting quality. If you're in a noisy area, one of the best devices for Zoom meetings is a microphone that only picks up the sound that's right in front of it. While some opt to use AirPods, a dedicated USB microphone will be much more reliable.
FIFINE Metal Condenser Recording Microphone
A simple upgrade is this USB-A microphone from FIFNE. It's a dedicated microphone that will be a perfect way to upgrade your sound quality for Zoom, Skype, Google Hangouts, or Spike Video Meetings.
Use Visual Connection To Communicate
This microphone works without any external drivers, so you won't need your IT department involved to configure it. It also includes a 5.9-foot cord so that you can place it anywhere that's convenient for you. The microphone polar pattern condenser for your computer captures your voice correctly, produces a clear sound without static noise. If you're regularly meeting with customers or hosting webinars, upgrading your microphone is necessary to improve your overall video quality.
•

•

Warranty: 1-year manufacturer warranty

•

•
If you want to take your home office audio to the next level, the Blue Snowball microphone is one of the best options to replace your built-in laptop microphone. It includes a custom condenser capsule that offers crystal clear audio for Skype, FaceTime, Zoom, or Spike Video Meetings. In addition, it has a frequency response of 40 –18 kHz, so it'll be perfect for hosting webinars or meeting with clients.
The input to your computer is USB-A, so if you're using a laptop with the newer USB-C plug, you'll want to add on an adaptor at the time of purchase. There are countless accessories for the Blue Snowball as well. Amazon also sells Boom Arms and Pop Filters, and these are popular ways to improve your quality even more.
•

•

Warranty: 2-year manufacturer warranty

•

•
Summary on Best Video Conference Call Equipment
We've listed many options here, but they're also easy to set up and install. While it will create a little clutter on your desk, for a few hundred bucks, you can take your Zoom, Skype, Spike, or Hangouts audio and video quality to the next level by adding on a dedicated webcam, microphone, and lighting kit. Most organizations will let you expense these items if you are using them primarily for your job.
If you're looking for more tips on getting the most out of your technology, check out Spike. Spike combines the best of messenger and email, with powerful features and simple design to help teams and businesses be more responsive without compromising on focus. Need any help? Tweet us @spikenowHQ.
You may also like