Knowing Your Worth: How to Negotiate Salary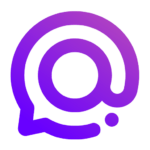 By
Spike Team
,
Updated on May 18, 2020, 4 min read
Asking for more money can be uncomfortable. Unfortunately, if you want to make what you're worth, you have to learn to live with the discomfort. Not negotiating your salary, whether at your yearly review or after a job offer, can have disastrous financial consequences. Most companies make low offers expecting employees and candidates to negotiate, and only 39 percent of employees negotiated for a higher salary at their last job interview according to a study by staffing firm Robert Half.
If you're a woman, you may be even more at risk, according to recent findings from the University of Wisconsin. Study authors found that women and men ask for raises and promotions with the same frequency, but women were only successful 15 percent of the time, compared to the male success rate of 20 percent.
If you're nervous to stick your neck out about your salary, it's important to remember that there's an art to negotiating your salary. Get it right following these tips and you're more likely to walk away with the money you know you deserve.
Be Prepared for the Conversation
Simply being ready to have the conversation about salary is a huge part of negotiating effectively, says Kimberley B. Cummings of Manifest Yourself LLC. She explains:
"I think the biggest mistake that many of my clients make is not having an action plan when having that conversation. So many times, when the conversation comes, it's happening at a time where you're getting your job offer. So, you're just so excited to get the job offer and they're like, 'oh, hey, we're gonna [sic] pay you $75,000 per year.' But you know that this role should be paying about $110,000. So, you weren't prepared to have the conversation when you counter."

Before heading into that meeting, you need to be ready to ask for the number you have in your head – which is the hardest part. But don't just throw a number out there. Highlight your most valuable and unique attributes to show why you in fact deserve that salary. For example, you might talk about:
A specialist skillset

Certifications

Recent project wins

The qualitative or quantitative value you will bring to the company in this new role
Don't forget to research the average salary for the role, preferably specific to your industry. Use Payscale's search tool to get the average salary rate and then leverage this if they've offered less than that.
Aim High
Photo by Fabian Blank on Unsplash
According to financial empowerment coaches, you should always ask for a raise on the higher end of the spectrum because you should always assume that the hiring manager or your boss will negotiate down. Even if the boss negotiates down, starting high means that they'll feel like they got a deal, and you'll benefit from a larger paycheck.
What's more, this sets you up for getting the salary you know you deserve because, if you sell yourself well and prove your value, you're more likely to get a "yes" rather than a negotiation conversation.
Ask for a Specific Number
It might sound counterintuitive, but recent research from Columbia Business School has found that you should ask for a very specific number in your negotiations, for example, $59,750, instead of $60,000. The psychology says that giving an employer a precise number makes them think you've done very specific research about your worth, so they'll be more likely to give you an offer that's much closer to what you've asked for.
Be Flexible
According to a recent survey, almost 70 percent of companies plan to give raises to less than 3 percent to their employees. However, being denied a pay raise does not mean that your company doesn't value you. If you've been denied a pay raise, ask the following questions:
I don't understand why my request wasn't answered positively. Is there anything that I can do to improve my position?

I'm working on a project right now. If I hit all of my targets, which I'm on track to do, would you consider a performance-related bonus?

Are there any other benefits that are available in lieu of a pay raise?
If the company still refuses, try to negotiate additional benefits in lieu of salary, such as additional vacation days, bonuses, or stock options. What you ask for should be in line with what you value, so don't ask for an additional benefit that you would not be happy to receive.
Know Your Worth and Stand Your Ground
Negotiating salary is not only critical if you want to be paid what you're worth, but it's also hard. If you do your homework, come prepared with a specific number and are ready to negotiate other benefits in lieu of cash, you're more likely to walk out successful.
To help you keep track of where negotiations stand, and show just how productive you can be, download Spike, the unified workspace that's revolutionizing the way you view email. The chat-like view of their Conversational Email will keep you up-to-date on where a discussion stands in seconds.
And when negotiations really get going, and you're finding it hard to find the right words to respond to that counter-offer email, Spikes great Resource page can help you craft that perfect response. Combine the collaboration power of Spike with these tips today, and have the upper hand at the negotiating table.
You may also like