Back to School with Spike - The Best App for College Students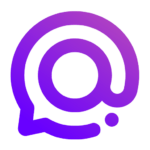 By
Spike Team
,
Updated on May 13, 2020, 4 min read
Can you believe it? Summer vacation is already over! Those long warm days will soon become a hazy memory of beaches, boat parties, BBQ, and…well, we hope you dusted those books off on at least a few occasions. If not, it's still early in the academic year and you still have time to refresh that curious mind for the new academic year. You also still have a few weeks to get organized and start scheduling those never-ending deadlines. Luckily for you, Spike is here to help.
Spike is one of the best apps for students who need to effectively manage email, keep an eye on deadlines, and chat with peers and professors—without losing valuable time switching between multiple apps or dealing with clumsy user interfaces. Spike brings everything together in a single app, allowing you to manage multiple email addresses from one place. It also packs plenty of productivity tools designed to help you get on top of your work and rock those A grades.
Here are a few tips on how to get ready for another whirlwind year of learning and why going back to school with Spike is the best way to make the most of your studies.
Clear Out Your Inbox
There's nothing quite like a clean slate for the new academic year, and clearing out your inbox is a great way to get started. Whether you're the inbox zero type or you have a typical student approach to email (i.e. as chaotic as your dorm room), Spike can be a useful app for students. Firstly, Priority Inbox ensures that your most important mail is pushed to the top, the rest goes to your "Other" inbox. This means that sorting the stuff you need from the stuff you don't is easier right from the beginning. You can also choose to archive important emails from last year, pin this year's emails at the top of your inbox, and tag emails that you want to find easily later on.
Next, you can begin sorting out those useless emails that are sent to your "Other" inbox. For newsletters and subscription emails that you don't want any more, you can simply right-click the email and use the Unsubscribe function. After that, any emails that you want to keep but haven't or don't want to read can quickly and easily be marked as "Read" with one click.
Get Organized
Photo by Marvin Meyer on Unsplash
If you've already received this year's academic plan, then setting out your classes, meetings and appointments, deadlines, and other important dates in your digital calendar will give you an easily accessible, centralized schedule that you can access anywhere, anytime. Using Spike as a student planner app, you can simply copy and paste important information from your email directly into your calendar, without ever switching screens. It's slick, streamlined and super simple.
You can add locations, notes, alerts, and assign each event to a specific email address. You can also sync your Spike calendar with your existing calendars for an even easier way to keep up with your busy schedule. Finally, if you have a group assignment and you want to schedule meetings, add deadlines, or simply remind your peers to complete something by a specific date, then the Spike calendar lets you invite other people to your event in just a few clicks.
Start a Group
Maybe last year you stumbled on a group of like-minded students to share ideas with. Perhaps you're just starting out at college and you've been assigned a group project, or you want to connect with other people on your course. Whatever the reason, Spike's Groups allows you to quickly and easily create a space for collaboration directly within your email. It's the perfect productivity tool for students who need to work together.
Creating a group can be done in a few clicks. Head to the Groups tab and select the blue "Create a Group" icon. Give it a name and invite the people that you want to be part of the group. Anyone can join Groups, whether they have a Spike account or not. Because Spike works on top of your email – anyone with an email address can participate in a Group chat. Once your fellow students have answered your invite, you're free to chat, share files, and discuss the latest developments regarding the campus party scene.
Introduce Yourself
Lastly, whether you're a returning student or just starting out, introducing yourself to your professors can be a useful way to break the ice and begin building a decent relationship with those who'll be marking your work! Finding the right words sometimes can be tricky, so if you need help putting your thoughts to the screen, Spike's Resource section has great tips and guides, including advice on "How to Email a Professor". It has everything you need to compose the perfect email and give yourself an auspicious intro. Additionally, Spike's blog has more great tips that will not only help you be the best student you can be, but prep you for the professional road ahead!
You may also like